Ford Test Autonomous Car in Snow
---
---
---
Alexander Neil / 6 years ago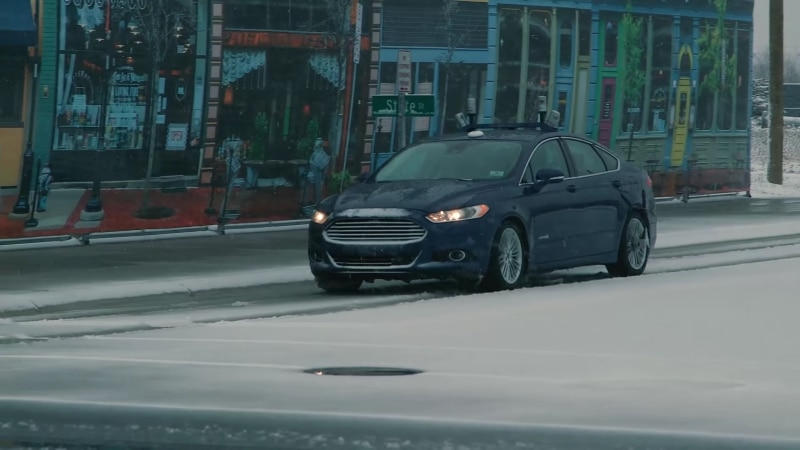 Autonomous cars have come a long way in recent times, with some even being considered safer than human drivers. But now Ford have decided to try out their autonomous car in snow, which can even cause trouble for experienced human drivers.
Ford's self-driving car makes use of a technology they have termed "snowtonomy", which integrates high definition maps to allow the car to fill in the gaps that its sensors cannot see due to the adverse weather.
The car employs the standard array of laser-imagine LIDAR sensors that it is equipped with in order to build the most accurate picture of the current location as possible. It then matches this 3D image against the stored maps in order to maintain the car's position on the road. According to Ford, this system is accurate enough for the car to be able to stay in lane, even when road markings are obscured by snow.
The testing ground for this technology has been Mcity, an artificial city created by the University of Michigan, specifically for testing autonomous cars. This has allowed Ford to gain a lot of experience with self-driving cars in adverse conditions such as rain and snow.
Technologies like Ford's "snowtonomy" really show that companies out there are bringing their self-driving systems to the next level. Driving in straight lines in perfect conditions is hardly a challenge for today's self-driving technology, but for autonomous cars to truly displace the human driver, they will have to be able to adapt to all conditions, be it visibility impairing or a lack of grip.