Forspoken Update 1.03 Released But Lacks Major Improvements
---
---
---
Peter Donnell / 4 months ago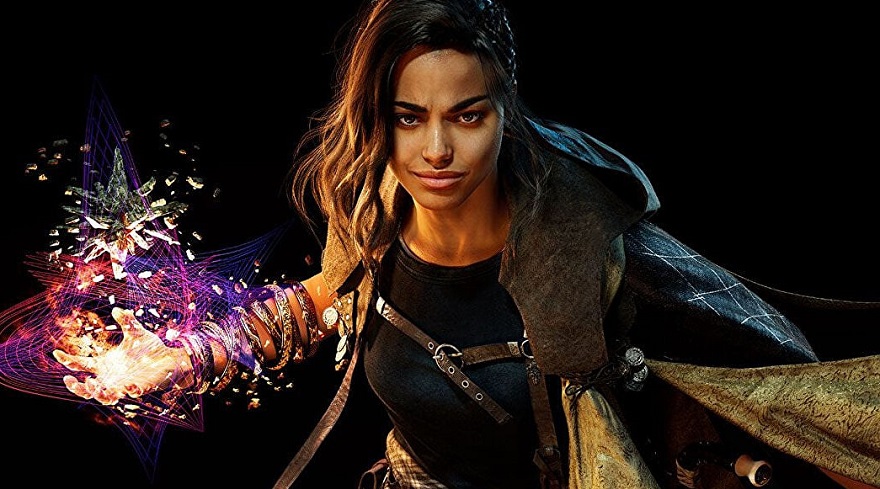 It's fair to say that Forspoken has had a tough time. For starters, remember the AWESOME teaster trailer? Then the trailers largely got worse from there on out (mostly deleted, best I could find), then the fact that the game leaves you wanting more of the good stuff and less of everything else it offers. The biggest issue though is that like many modern games, it does have some performance issues too, and it seems like the latest patch does little to address these issues.
The update released by Square Enix is just 200MB in size, and it'll be available today (February 7th). One thing that is good to see, is that those suffering from crashing issues will see that issue has been patched. I'm not sure WHAT GPU that is though, as Square Enix avoided that in the changelog, so if you know, let us know. The flickering caused on Intel GPUs has been resolved, and Steam Deck UI has been given a nice adjustment to make it more usable. The pesky audio bug has been fixed too, that one was pretty common, so it's good to see… uhm, hear! That this one has been resolved.
It's what's not been addressed that really sticks out though. There are still no settings for the game's textures. There are no adjustments to the quality of ray tracing for shadows and ambient occlusion effects, and the frame pacing issues still persist.
The game has issues, but I did enjoy what little I played, but I'll be waiting a while longer until its fundamental graphics and performance issues are ironed out and it's on sale, and the year is 2025.
Forspoken Update 1.03 Release Notes
Technical Issues
Fixed an issue where the side button setting can't be deleted for the 5-button mouse config.
The system text accompanied with this update will only be displayed when the text language is set to English or Japanese. The system text for other languages will soon be implemented in an upcoming update.
Fixed a crash that can occur when using a specific GPU.
Fixed an issue where screen flickers occur when using certain Intel GPUs.
Also fixed an audio issue that caused unintended noise.
The UI display size has been adjusted for the Steam Deck when the resolution is set to 1280 x 800.
Various minor fixes.
Graphical Adjustments
Updated the graphical settings to cap the number of displayed NPCs when the Model Detail Level is set to Low.
Updated certain objects' graphics that appear in the New York map.?
Feature Updates
The system has been updated to accept the button inputs from the controller that is used even when multiple controllers are connected to the PC.
The patch version will be displayed on the game's title screen.
The clickable area for each menu's entries has been widened for mouse inputs.