Fortnite On Android Avoids Google Play Due to 30% Commission
---
---
---
Mike Sanders / 3 years ago
Epic Games Block Google Play Release Due To Commission Rate
Fortnite, the exceptionally popular battle royale simulator has been released for pretty much every modern media out there. The only thing it is currently missing is the Android mobile market. Given that this platform is exceptionally popular (largely as the alternative to Apple) it is a little surprising that it hasn't been released on it already.
While the game is expected to release on Android, we do not, as of yet, have an exact release date. It did, however, come as something of a surprise that Epic Games announced that the Google Play Store (the major outlet for apps on the O/S) would not be hosting the game. This did leave many confused as to why. In a report via The Star though, it seems that Epic Games are not happy with the commission Google wants.
30% Commission Rate
In the report, it has been revealed that if Fortnite was to release via the Google Play Store, they would want a 30% commision of all the sales meant. For a game as popular as Fortnite, this would present a massive cut in the revenue they could generate. It is suggested that Epic Games were open to releasing on the store, they just can't swallow this percentage.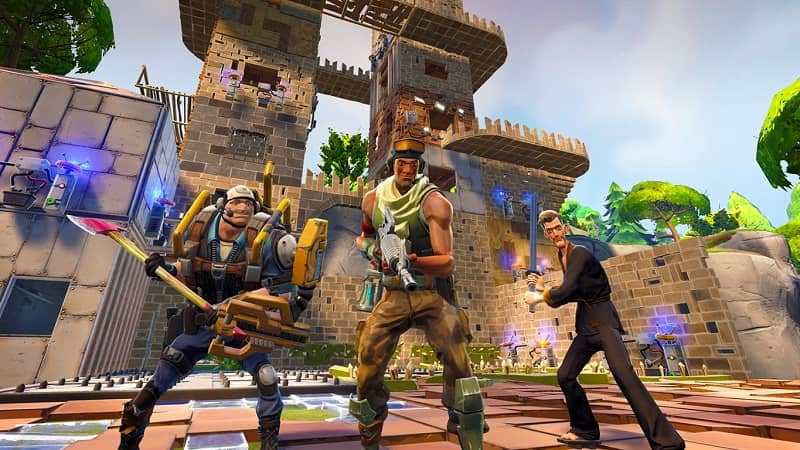 So… How Will Android Users Get It?
Epic Games has decided that they will release the Android version via their own website. This effectively cuts the Google Store out of the loop and given the popularity of the game, shouldn't really have any negative effect other than making finding the download a little more involved.
As above, we still do not have a release date for Fortnite on android. It has even been speculated that when it does release, it will be a Samsung Galaxy Note 9 exclusive. Well, for the first month at least.
So if you are one of those waiting for the Android release, you've just got to keep patient. It is coming and probably within the next couple months. When we know for sure, we'll let you know!
What do you think? Is this a smart move by Epic Games? Has Google goofed by not offering a lower commision rate? – Let us know in the comments!