Fortnite Generated Nearly $300m In April Alone
---
---
---
Mike Sanders / 3 years ago
Fortnite Generates Nearly $300m In April Alone!
The popularity in Fortnite is in no small part due to its fun, accessible play. Oh, that and the fact that it can be free-to-play if you wish. This model has allowed the game to quickly garner itself a huge fan base which has left its prime competitor, PUBG, trailing in its wake. Despite its free-to-play basis though, figures reported via DSOGaming have found that Fortnite generated nearly $300m in revenue for April alone.
This see's a massive improvement over the prior month in which the game still managed to generate $223m.
It, therefore, leads to speculation that May will see the game top the $300m mark making it one of the highest earning games currently out there. The recent expansion in revenue is likely in no small part due to the mobile port of the game which was recently launched.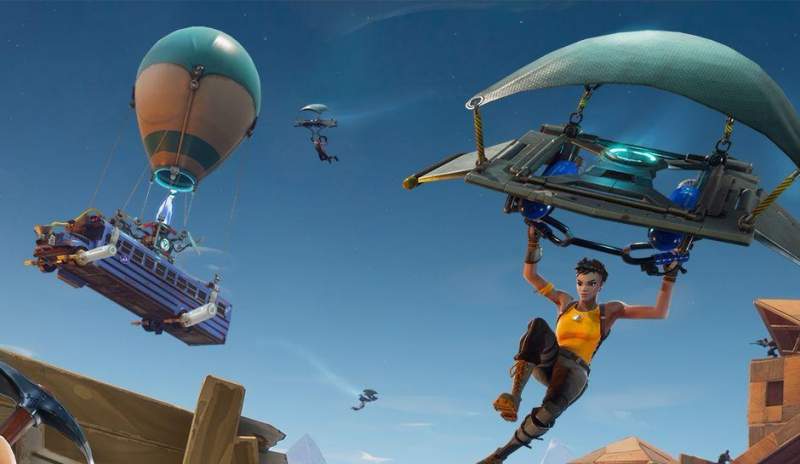 As one game rises another falls
The figures released also show that for the first time in a year, GTA V Online has seen profits drop. The April period saw a drop of around 9% in total revenue. The first time the game has failed to increase its revenue for over a year. This could therefore possibly indicate that the first cracks are beginning to show in GTA V's online popularity.
In a strange twist though, despite these massive earnings, Fortnite is not the highest earning game on the PC. It's actually the fifth. It's no small surprise that League of Legends still tops the PC chart. For consoles though, Fortnite is without a doubt the hottest property out there.
The future for Fortnite for the moment though appears to still be bright and shows no sign of slowing down any time soon.
What do you think? Do you play Fortnite? – Let us know in the comments!