Fortnite Patch 2.5.0 Is Now Available To Play
---
---
---
Mike Sanders / 3 years ago
Fortnite
It's quite hard to understate the effect that Fortnite had on gaming in 2017. Along with PlayerUnknown's Battlegrounds, it completely reinvented the whole battle royale genre in gaming. A genre which had, surprisingly, long been overlooked.
Well, prepare yourself for some more fun team action as patch 2.5.0 has been released for Fortnite.
Patch 2.5.0
So, what's new in this patch? Well in a report via DSOGaming, the main factors include weapon balance, grenade shrines and in addition some general bug fixes.
Some of the other changes come to PC and MAC users interface which allows for a much easier friends menu which should allow you to find and play with your teammates a lot simpler.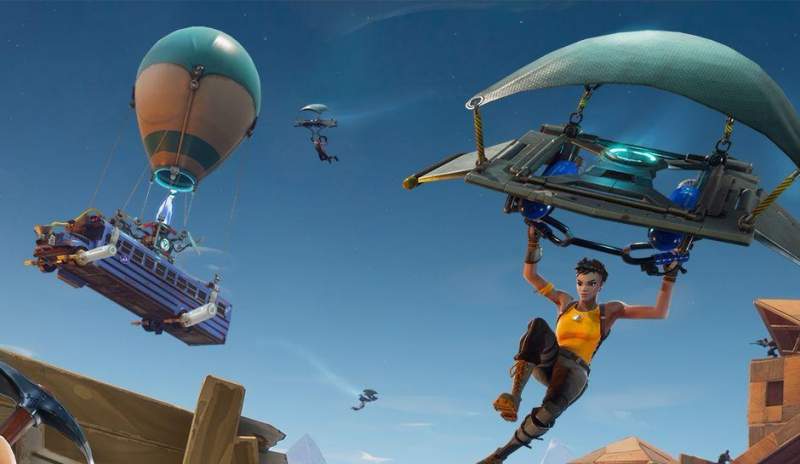 Patch Release Notes
Below is a list of all changes or fixed made within the update. Prepare yourself, it's quite a list.
GENERAL
Enabled dynamic resolution and high-quality temporal upsampling on PS4 and Xbox One.

The dynamic resolution gives more consistent framerate during heavy combat and increases visual fidelity when load on the GPU is lighter.
Full 4K Resolution now supported on Xbox One X.

Added a key binding for "Toggle Pickaxe" on PC.
PC + Mac Social Panel has been expanded to make browsing long lists of friends easier.
Added distinctive sound variations when starting to build with Wood/Stone/Metal.
Fixed multiple scenarios where connectivity errors would block login.
Improved XMPP connection recovery on a console.
Optimized XMPP payloads.
Removed extra queries when returning from a match.
Removed redundant store queries.
Bug Fixes
Fixed a problem with empty progress bars incorrectly showing as full bars on Mac.
Fixed Discord game invites and rich presence information.
Battle Royale Mode
WEAPONS + ITEMS
Impulse Grenade added.

Blue rarity.
Found in Treasure Chests and Supply Drops only.

The Scoped Assault Rifle is now perfectly accurate while scoped.
Scoped Assault Rifle headshot damage decreased from 250% to 200%.
Revolver now uses Medium ammo.
Crossbow drop chance decreased by 20%.
Minigun drop chance decreased by 12.5%.
Chug Jug drop chance decreased by 15%.
The White/Green/Blue SMG is rotating out and heading into the vault.
Tactical Submachine Gun

Magazine size increased from 30 to 35.
Firing rate increased from 10 to 13.
Bug Fixes
Fixed Sniper Rifles occasionally not registering hits when aiming downward with high network latency.
Corrected an issue with projectiles failing to hit nearby players when hitting another target.
Fixed an issue allowing players to fire around walls with the Crossbow and Minigun if they stood very close to the edge of the wall.
The reload-failed messages will no longer display on weapons that do not have a clip to reload (i.e. – Minigun).
Removed per-bullet rounding on shotgun damage calculation.

Damage was rounded down to the nearest whole number for each individual pellet.
Instead, all projectiles will be added together before rounding.

Fixed an issue which caused the Minigun's barrel to continue to glow after use.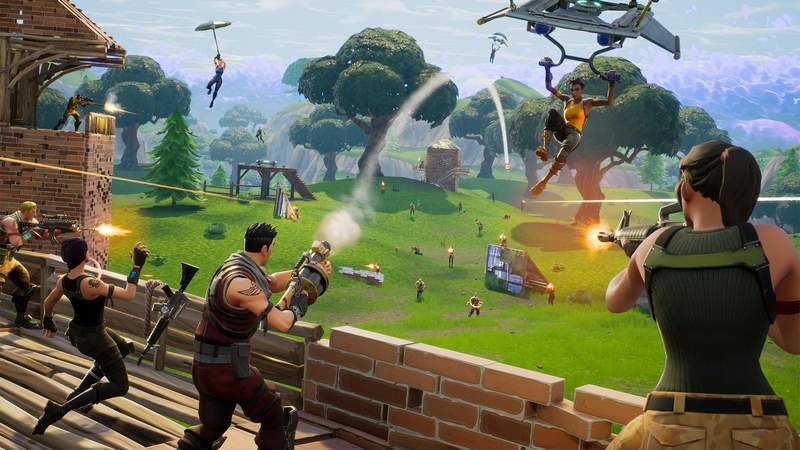 Gameplay
Bug Fixes
Fixed an issue which prevented players from using the first weapon picked up on consoles.
Fixed an issue where under certain network conditions, players could be damaged by bullets passing through structures built at the last second.  

These shots will now hit the structure instead of the player.

Resolved an issue which allowed shots to pass through doors right after they were closed.
Fixed an issue which allowed players to pick-up an extra weapon/consumable while holding a trap.

This issue was also caused players to drop full stacks of resources and preventing them from harvesting that resource for the rest of the match.

Fixed shield hit effects playing when taking falling damage.
Resolved supply drops hovering mid-air if the object beneath them was destroyed.
Fixed a possible crash that could occur while firing weapons before boarding the Battle Bus.
WORLD
Bug Fixes
The Soccer Stadium and other buildings should now load properly.
Fixed an issue which caused treasure chests to be empty in rare cases.
Fixed an ammo crate in Lonely Lodge that didn't spawn ammo.
PERFORMANCE
Optimized performance of player animations to improve overall frame rate.
Optimized dust cloud and shield effects on low settings for better performance.
Eliminated various hitches caused by certain skins and items being loaded at unexpected times.
Character models, weapons and environment assets now utilize a Level of Detail system to improve performance.
Improved smoothness of level streaming by loading content on a background thread.
Major tweaks to FX settings, targeting Medium to Low specifications.
UI
Enabled "Net Stats" option for PS4.  This feature shows your ping time to Epic's servers and overall bandwidth usage while playing.

This option can be found in the HUD tab under Game Settings.

Added an icon to the HUD that indicates which button is used to open the map.
Added the total elapsed time to the Matchmaking UI.
The ammo widget above the player's health bar now displays the count for any selected utility item.
The keybinding widget in the HUD no longer shows "Not Bound".
Added the ability to let players scale the HUD.  

Known Issue – This does not affect the HUD when spectating after death.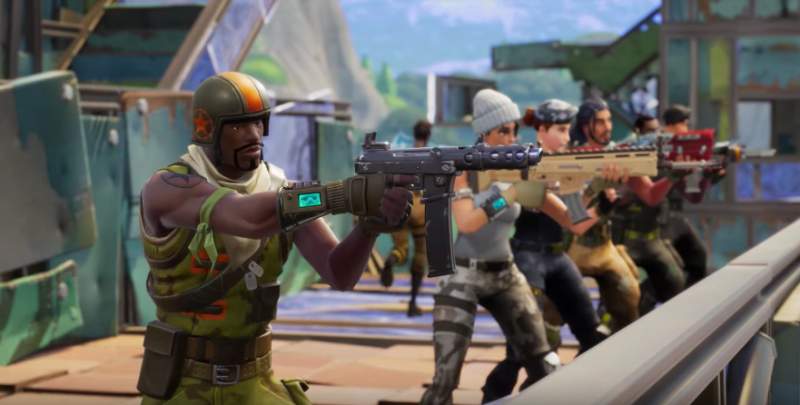 AUDIO
Improved footstep audio by adding separate above and below step sounds for Wood, Stone, and Metal materials.
Moved volume attenuation to be based off player location, rather than from the camera.
Players can now better hear their surroundings while building.

Lowered the audio levels of initially placing a structure.

Added new Wood, Stone and Metal sound variations when placing structures.
Added a sound that plays when the Crossbow is ready to fire again.
Lowered teammate footstep volume slightly.
Reduced the volume of the Sniper impact sound.
Lowered the volume of emoting music when in the pre-game phase.
Bug Fixes
Fixed an issue which prevented other players from hearing the Minigun's spin up sound.
Fixed some audio panning issues when equipping the Minigun.
ART/ANIMATION
Improved visual FX when moving through deep water.
Bug Fixes
Fixed Royale Knight's head clipping through the back of her helmet.
That's quite a big patch!
It is, but at the same time, it all looks positive stuff. If you made it this far down the list you are clearly a big fan.
What do you think? Tried the update yet? What do you think? In addition, found any new problems? – Let us know in the comments!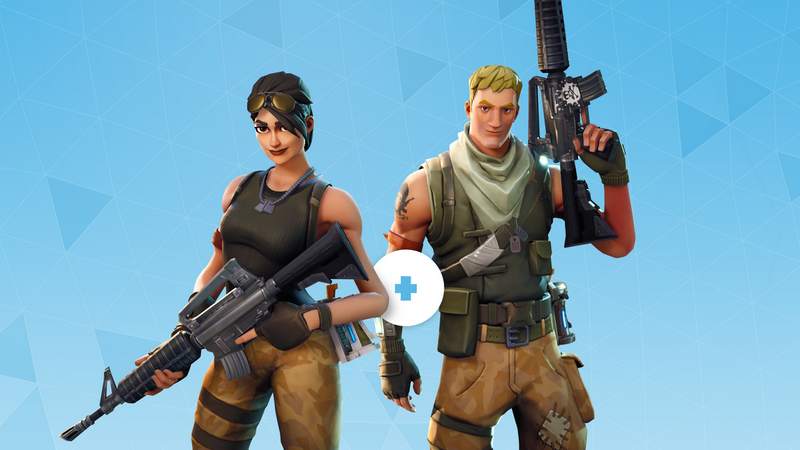 Support eTeknix.com
By supporting eTeknix, you help us grow. And continue to bring you the latest news, reviews, and competitions. Follow us on Facebook and Twitter to keep up with the latest technology. Share your favourite articles, chat with the team and more. Also check out eTeknix YouTube, where you'll find our latest video reviews, event coverage and features in 4K!
Check out our Latest Video