Fortnite Releases Update 3.3 – Now Has Supply Llamas
---
---
---
Ron Perillo / 5 years ago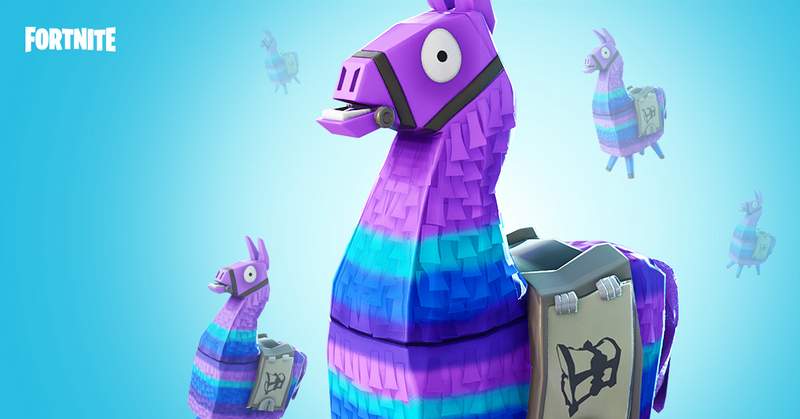 Smoke Grenades Out, Supply Llamas In
Epic games has rolled out the latest update for Fortnite version 3.3. With it comes some weapon and game changes which may please some, but frustrate others. For starters, smoke grenades have now been moved into the "vault", so they are no longer in Battle Royale mode. Epic games did not completely rule out any possibility of bringing it back in the future, but for now players will not find them in loots. According to Epic, smoke grenades "are just not being used quite as much as we wanted them to". So that raises the possibility that a rework is in order if the item is to make a return.
However, not all is lost. The Supply Llama is here. These are extremely rare items created only 3x per match at a random location. They are opened like a treasure chest and contains the following:
500 Wood, Stone, Metal
10 stacks of each ammo type
3 traps and consumables
As you can see, these are quite useful and can easily turn the tide of battle for any person or team.
Furthermore, Remote Explosives are now available.  These are also quite rare and can be found inside Treasure Chests, Floor Loot, Supply Drops and of course, the new Supply Llama. It comes in Stacks of 4 with a maximum of 10.
What Other Changes are in Update 3.3?
Update 3.3 also introduces a new limited time mode called Blitz. This one actually activates on March 19. It has a much shorter storm times resulting in faster and more intense matches. Each match has a max length of 15 minutes. In fact, the storm circle will already be closing in over the island the moment the match starts.
There are some adjustments to the loot to compensate for the faster pace. This includes:
Increased chances of treasure chests spawning from 50-70% to 80-90%.
Increased chances of ammo boxes spawning from 65-80% to 85-95%.
Floor Loot spawns nearly 100% of the time.
Supply Drop spawn interval lessened from 180s (+/- 30s) to 80s (+/- 20s).
Supply Drop descent time shortened from 60s to 30s.
Launchpad spawn likelihood greatly increased.
The harvesting resource is also doubled, plus resources found in loot has been increased from 30 to 100.
Outside of this game mode, the Treasure Chest health has been increased from 200 to 500, and the ammo box health has been increased from 120 to 250.
What Bug Fixes Have Been Introduced in Update 3.3?
The issue involving unintentional rotation of stairs have been fixed. Also, the issue causing eliminated players to stick around temporarily is now fixed. This one made it difficult to pick-up their dropped items.
Audio related issues such as imbalanced gunfire audio and stuttering gunshots for low ammo auto weapons are now no longer a problem.
These are all just updates to the Battle Royale mode, so if you want to read the full update for Save the World mode, read the official patch notes.
Support eTeknix.com
By supporting eTeknix, you help us grow and continue to bring you the latest news, reviews, and competitions. Follow us on Facebook and Twitter to keep up with the latest technology, share your favourite articles, chat with the team and more. Also check out eTeknix YouTube, where you'll find our latest video reviews, event coverage and features in 4K!
Check out our Latest Video