Fortnite Set To Remove 'Accidental' Boob Physics
---
---
---
Mike Sanders / 4 years ago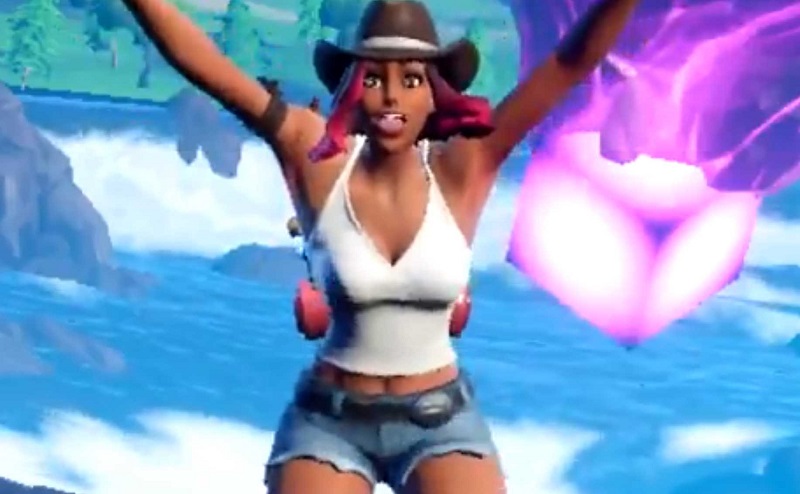 Fortnite Set To Remove 'Accidental' Boob Physics
With season 6 of Fortnite recently starting, there has been, as you would expect, a lot more added to the game. While this is mostly cosmetic changes and a few little tweaks, it seems that something unintended from the update has become the centre of attention.
If you play the game, you may have noticed that the female characters breasts have gotten a little… bouncy. This is particularly notable in the 'Jubilation' emote where the character jumps up and down a bit.
If you were enjoying this though, I have some bad news for you. In a report via PCGamesN, Epic Games has both apologised for it and has promised to remove it in an upcoming update.
Things That Make You Go Hmmm…
I must admit, I studied the video clip below, very closely, to see if this was true and I must admit, the boob physics seem something more akin to Dead or Alive than Fortnite. While it is mildly amusing (and entertaining) I can entirely understand why Epic Games are going to remove the bounciness. Fortnite is, after all, supposed to be a relatively family-friendly affair.
The most important thing in the Season 6 update pic.twitter.com/FrnzFsF1Fl

— FaZe Agony (@Agony) September 27, 2018
"We Swear It Was An Accident"
While Epic Games has not gone into detail over the affair, they have been quick to say that this is both unfortunate and entirely accidental. In fairness, they're probably telling the truth. Well, either that or it was made as a joke and it accidentally slipped into the Season 6 release.
Either way though, if you are enjoying it, you'll need to get your fill quickly. As this will almost certainly be gone within the next few days, if not already!
What do you think? – Let us know in the comments!