Forza Motorsport 7 Intentionally Runs One CPU Core at 100%
---
---
---
Ron Perillo / 5 years ago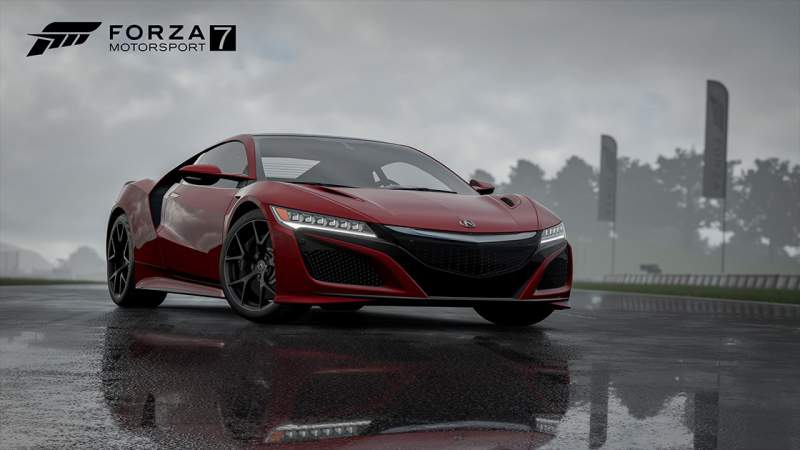 The Forza Motorsport 7 demo came out a few days ago to the delight of many fans waiting. However, some were quickly miffed when they noticed a weird CPU utilization issue. It seems that the core load is not balanced, with one core carrying the load enough to max it.
Responding to a thread about the issue in their forums, a Turn10 community liaison states that this is actually intentional. Claiming that this is so the game can react as fast as possible in order to minimize input latency. The post further suggests that users on laptops might want to use a Performance Target of "30 FPS (V-SYNC)". This will will reduce processor usage and minimize power consumption.
Issues Even for Those Who Meet the System Requirements
The official system requirements itself seem to be reasonable. Playing 60fps at 1080p requires a Core i5-4460 or FX-8350 CPU with 8GB of RAM and at least a GTX 670/1050Ti or RX 560 equivalent. If you want to push the game at 4K resolution however, prepare to have at least a core i7-6700K processor or a Ryzen 7 CPU. Pushing 60fps at 4K will also require a GTX 1080 or RX Vega 64 graphics card, plus 16GB of system RAM.
However, even some Intel core i5-4690K users are reporting stuttering and lag spikes that ruin the game play. Notice that this is well beyond the i5-4460 minimum at 60fps. Fans of the series are even drawing comparison to Forza Horizon 3's CPU performance issues, despite Turn10's claim that it is different.