Foxconn May Bring Chinese Employees to Wisconsin Plant
---
---
---
Ron Perillo / 3 years ago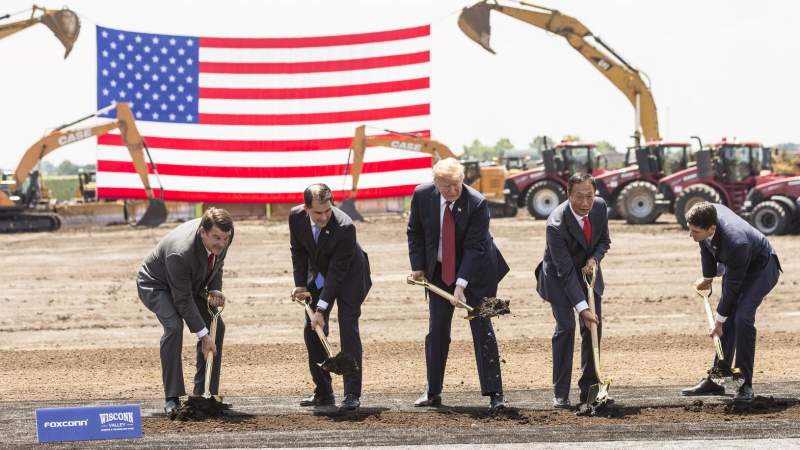 Foxconn Employment Concerns
Foxconn, a well-known large manufacturer of Apple products is setting up a new plant in Wisconsin after receiving nearly $4B in subsidies from the state. However, the Wall Street Journal reports that the company is struggling to hire workers for the plant. Even prompting the possibility of bringing in foreign workers from their Chinese plants to work in the state.
This of course, runs counter as to why Foxconn was given subsidies to begin with. As with other economic efforts by the Trump administration, providing large subsidies to companies like Foxconn to build their plans in the US should, in theory be beneficial to those in the state.
Foxconn initially promised the Wisconsin plant to be a "Generation 10.5" facility. Meaning that they will be producing large glass items like 75-inch TVs and other cutting edge products. Instead, they have scaled back and the plant is now a "Generation 6" facility, with production goals of making glass for smaller phones and tablets. This will still require approximately 13,000 skilled employees at the job site.
However, this is where the trouble comes in as there are not nearly enough of those in Southern Wisconsin. Coupled with a 3% unemployment rate, the facility would have to hire from outside to fill their quota. The facility which is somewhere between Milwaukee and Chicago, is still in its early stages of development.
What Does Foxconn Say About This?
The company of course, vehemently denies Wall Street Journal's report.  "We can categorically state that the assertion that we are recruiting Chinese personnel to staff our Wisconsin project is untrue," Foxconn told Gizmodo in a statement. "Our recruitment priority remains Wisconsin first and we continue to focus on hiring and training workers from throughout Wisconsin. We will supplement that recruitment from other US locations as required."