Fractal Design Core 3300 Mid-Tower Chassis Review
---
---
---
Peter Donnell / 8 years ago
Introduction
---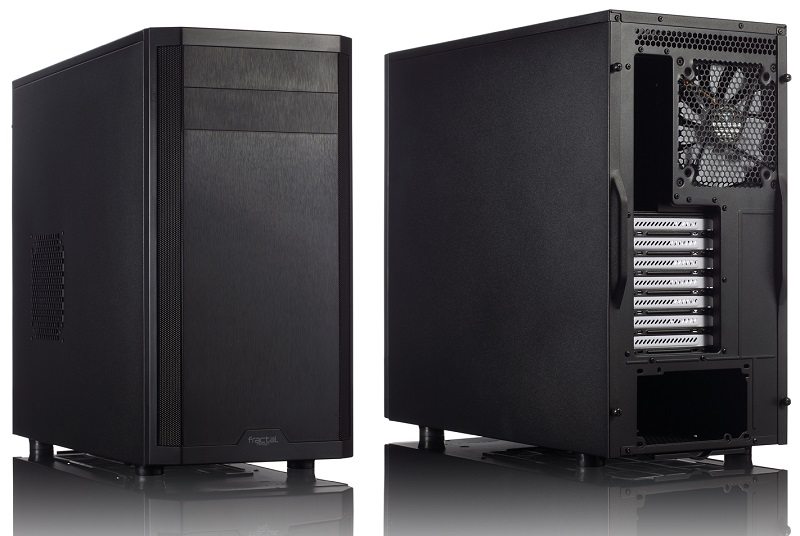 Fractal Design have a long and trusted reputation for flawless build quality and sleek design, but their products are often priced a little too high for your average consumer. The phrase "you get what you pay for" holds true for the premium products Fractal Design produce and the extra investment for a Fractal case can certainly reap its own rewards, but some budgets only stretch so far. The new Core series from Fractal Design hopes to offer a "less is more" attitude, giving you the premium quality and design we've come to know and love, but matching it all with a more affordable price tag.
The core 3300 is a wide design ATX mid-tower and despite its mid-budget price tag, it comes with an extensive feature set that should satisfy casual and enthusiast users alike. You've got cable management solutions, room for multiple radiators, two high quality 140mm pre-installed fans, room for six hard drives on its vertical drive mounting bracket, plus two SSD stealth mounts behind the motherboard and a whole lot more!
The 3300 is a big chassis, but its extra wide design has clear benefits in terms of radiator support, with room for a 240/280mm radiator in the front and another 240mm in the top, as well as room for extra tall CPU coolers of up to 185mm, while still leaving extensive cable routing space and those extra hard drive mounts behind the motherboard.
Key features
A Wide Body mid tower case with bottom-mounted PSU, designed for exceptional airflow and cooling.
Brushed aluminum-look front panel with a sleek, three-dimensional textured finish
Superior water cooling support, supporting one 240/280mm radiator in the front and a 240mm radiator in the top
Featuring a 140mm rear exhaust fan for optimal cooling
Total 7 fan slots with two Silent Series R2 140mm fans included
Smart cable management with 22mm of space behind the motherboard plate for clean installations
Supports extremely tall tower CPU coolers, up to 185mm in height
Multiple easy-to-clean dust filters designed into the case to help maintain a dust free interior
Innovative vertical HDD bracket, which simultaneously holds three 3.5″ drives and three 2.5″ drives
Two additional SSD positions behind the motherboard plate
Specifications
ATX, E-ATX (up to 295 mm wide) Micro ATX, Mini ITX motherboard compatibility
2 drive bays of 5,25″
3 bays 3.5″- all compatible with SSDs
2 -2.5″ dedicated SSD unit position
7 expansion slots
Support Graphics cards up to 430mm. One or more 3.5″ hard drives may interfere with side-mounted power connectors on graphics cards longer than 255 mm
Support cooling system: 7 – Fan positions (2 Silent Series R2 fans included)
Filtered fan slots in front and bottom
CPU coolers up to 185 mm in height
ATX PSUs up to 170 mm deep when using the bottom fan location for a 140mm fan; when not using this fan location longer PSUs can be used
22 mm of space for cable routing behind the motherboard plate
Available in Black
Case dimensions (WxHxD):233 x 451 x 517mm
Net weight: 7.8 kg
Package dimensions (WxHxD): 322 x 625 x 540mm
Package weight: 9.3 kg
Cooling system
Front: 2 – 120/140mm fans (included is 1 hydraulic bearing 140mm Silent Series R2 fan, 1000 RPM speed)
Rear: 1 – 120/140mm fan (included is 1 hydraulic bearing 140mm Silent Series R2 fan, 1000 RPM speed)
Top: 2 – 120/140mm fan (not included)
Bottom: 1 – 120/140mm fan (not included, PSU length limits apply)
Side: 1 – 120/140mm fan (not included)
Water Cooling compatibility
Front –30mm thick 240 or 280mm radiator: 15mm fan spacing required for full fastening, radiators with 20mm fan spacing can be used with only the top half fastened to the case. (radiators of any thickness may be used if all 3.5″ positions are empty)
Top – 30mm thick 240mm radiator (with no components on the upper 11 mm on the motherboard that are taller than 38mm)
Top – 30mm thick 280mm radiator with slim fans
Rear – 120/140 mm radiator
The packaging is pretty straight forward, with a representation of the general design on the front as well as the usual names and logos.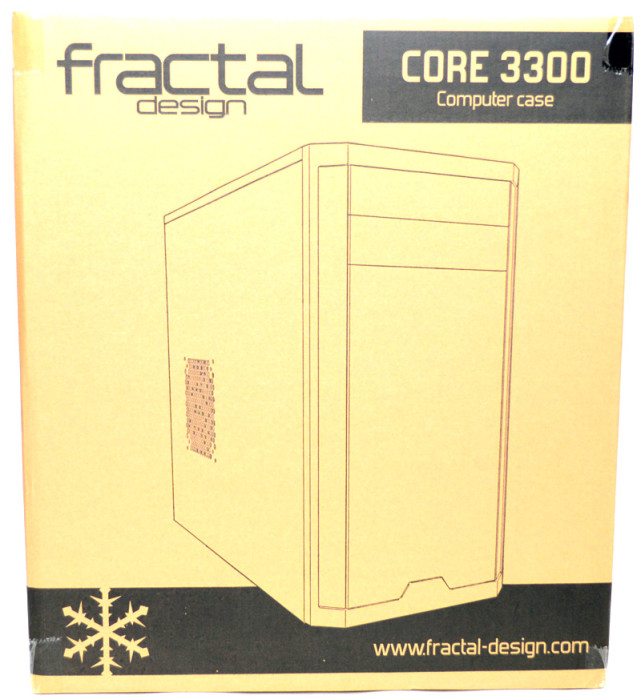 In the box you'll find all of the screws and fittings you'll need to install all of your major components, as well as a few extra cables ties to help keep it all neat and tidy. There's a simple user guide and also a booklet about the gaming brand Func.