Fractal Design Torrent Compact Case Review
---
---
---
Peter Donnell / 2 years ago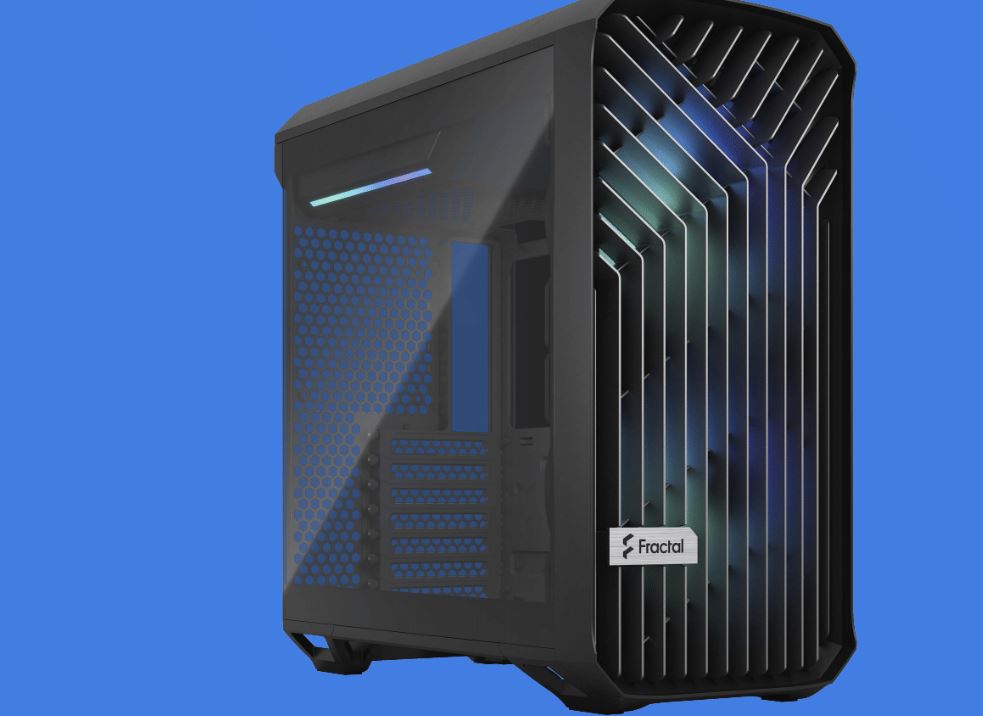 Fractal Design is a byword for premium quality and performance. They have one of the best reputations in the PC market, and while they do make other products, the bulk of that reputation was built upon their premium PC case designs. I've been a fan of Fractal for well over a decade, having deployed several of their cases in various builds over the years, spanning their early HTPC products to their flagship gaming cases. However, they're also a brand that doesn't flood the market with models, offering a fairly limited range compared to some of the big names in the business.
I loved their Torrent case when it launched last year, but if I had one issue with it, it was that it was a little too big for my liking. Thankfully, they've delivered a solution in the form of the Torrent Compact. Plus, if this is still too big for you, there's the Torrent Nano, which is even smaller!
Fractal Design Torrent Compact
While this still has many of the high-end features of the Fractal Design Torrent, and for that matter, it looks broadly the same too, but it's just been shrunk down to a more modest size. Don't be fooled though, this is Fractal Design, and they tend to be larger than their rival cases to begin with. Even this one, ironically called the Compact still supports larger E-ATX motherboards, it has two 180mm fans in the front, and it'll take up to a 360mm radiator. So yeah, Compact by name, but certainly not in any way limiting your hardware choices either. The fans are their flagship 180 x 38 mm Dynamic X2 PWM model, or if you get the RGB version of the case, they're the Prisma ARGB PWM fans. The case also includes their latest Nexus 9P Slim PWM Fan Hub. Overall though, the feature list is extensive, and overall, this should make for one seriously awesome PC build.
Features
Open front grille and full-length base intake with 180 mm fan support
Fractal Design 180 x 38 mm Dynamic X2 PWM and Prisma AL PWM ARGB fans leverage power, size, and thickness for greatly enhanced air-moving capacity
Streamlined open interior with extra headroom for components and support for E-ATX motherboards up to 274 mm in width
Top mounted PSU compartment with aerodynamic shape and integrated ARGB effects (TG versions only)
Two 180 mm PWM fans preinstalled
Supports standard radiator sizes up to 360 or 280 mm in the front (using the included fan adapter brackets) and up to 240 or 280 mm in the base
Nexus 9P Slim PWM fan hub pre-installed
External cable tie-downs help manage the power cord and other cables on the rear exterior
GPU support bracket included
Integrated LED lighting (on TG versions) and Prisma ARGB fans use standard 5V RGB connectors for full software control on motherboards with addressable RGB support
Removable top bezel and cable guides with Velcro ties behind the motherboard plate
Vibration-damped HDD/SSD tray and three dedicated SSD brackets included
An additional 2.5" drive can be mounted to the underside of the HDD/SSD tray
Front and bottom dust filters easily accessible by removing the front panel
Seven bridgeless expansion slots ensure obstruction-free hookup
Built-in fill port with convenient top-panel access