Fractal Design Torrent Nano Case Review
---
---
---
Peter Donnell / 2 years ago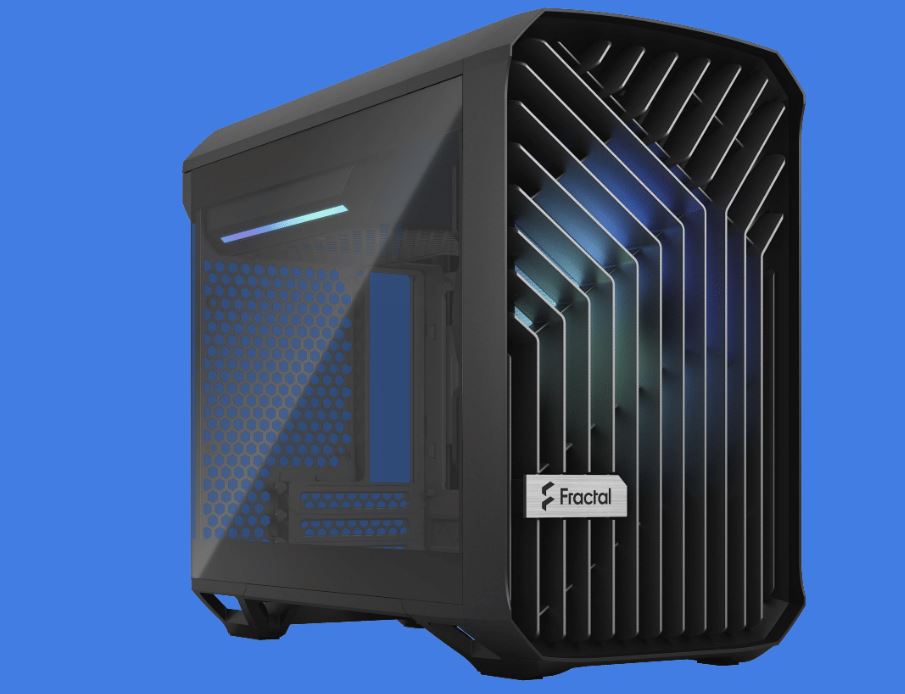 Fractal Design is a byword for premium quality and performance. They have one of the best reputations in the PC market, and while they do make other products, the bulk of that reputation was built upon their premium PC case designs. I've been a fan of Fractal for well over a decade, having deployed several of their cases in various builds over the years, spanning their early HTPC products to their flagship gaming cases. However, they're also a brand that doesn't flood the market with models, offering a fairly limited range compared to some of the big names in the business.
I loved their Torrent case when it launched last year, but if I had one issue with it, it was that it was a little too big for my liking. Today see's Fractal Design released two solutions to that problem. The first is the E-ATX Fractal Design Torrent Compact, and if that's still too large for you, we also have the Mini-ITX Nano!
Fractal Design Torrent Nano
While this may be a lot smaller than the Torrent Compact, and a heck of a lot smaller than the standard Torrent, it's still a hefty case and features an extremely high airflow design on the front panel, much the same as its big brothers. Actually, while I like the idea of the Compact, this mini-ITX one is certainly grabbing my attention the most out of the range, albeit, micro-ATX would personally suit me even better. Despite the smaller size, it's still packing one of their latest 180 x 38mm Dynamic X2 PWM fans in the front, while the RGB model has the Prisma AL PWM ARGB fan. However, the front will support 2 x 120/140mm fans/radiators too if you wanted to change things up. It'll support larger graphics cards, decent size air coolers, plenty of storage, and much more beyond. So while this is a Nano case, it's still an extremely capable mini-ITX case.
Features
Open front grille with 180 mm fan support and full-length base intake
Fractal Design 180 x 38 mm Dynamic X2 PWM and Prisma AL PWM ARGB fans leverage power, size, and thickness for greatly enhanced air-moving capacity
Streamlined open interior with extra headroom for components and cooling
Top mounted PSU compartment with aerodynamic shape and integrated ARGB effects (TG versions only)
Supports standard radiator sizes up to 240 mm in the front using included fan adapter brackets
External cable tie-downs help manage the power cord and other cables on the rear exterior
GPU support bracket included
Seamless tempered glass panels with bolt-free top-latching mechanism
Integrated LED lighting (on TG versions) and Prisma ARGB fans use standard 5V RGB connectors for full software control on motherboards with addressable RGB support
Removable top bezel and cable guides with cable ties behind the motherboard plate
Vibration-damped HDD tray and one dedicated dual-mount SSD bracket included
An additional 2.5" drive can be mounted to the underside of the HDD/SSD tray
Integrated support for a water-cooling reservoir on the motherboard tray
Front and bottom dust filters easily accessible by removing the front panel
Three bridgeless expansion slots ensure obstruction-free hookup