Free Titanfall 2 DLC Map Launches Today!
---
---
---
Peter Donnell / 6 years ago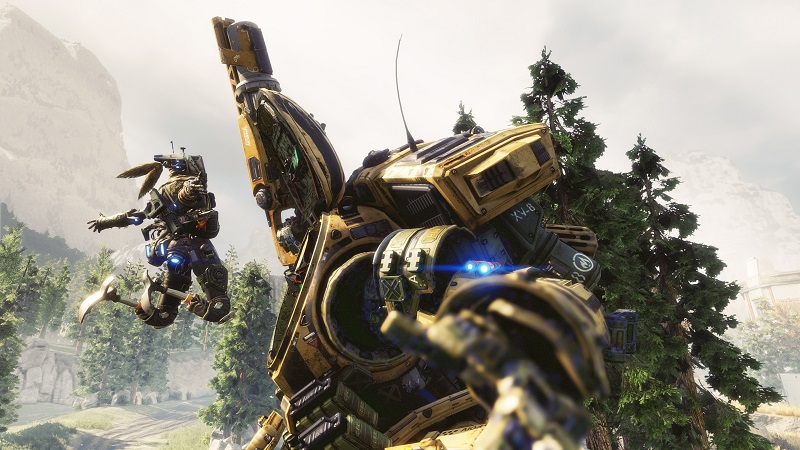 Have you been enjoying everything that Titanfall 2 has to offer? Then we've got good news for you, as total marks the release of the first free Titanfall 2 DLC map! The new update will be rolling out to everyone today as part of Respawns efforts to continue to expand the game with free content, rather than fracture the player base with paid for content.
It's not that Respawn doesn't want to make a pile of extra money, but it seems they've realised that adding value, not increasing the cost of playing, is what draws in more players. There are paid items in the game still, but with a purely cosmetic nature, they're also completely optional.
Of course, if you pre-ordered the game, you've likely been playing the new map with November 30th, but today everyone can go stomping around the new Angel City map. Remember, all post-launch maps, weapons and modes will always be free for Titanfall 2, and Respawn get a big thumbs up from us for doing so.
Angel City map: A fan favourite map from Titanfall 1 is reborn for Titanfall 2.

Fans that pre-ordered Titanfall 2 will get access to the Angel City map starting on November 30. All other players will get access to the Angel City map starting on December 3.

Wingman Elite Pistol
Titan Kits: Get more customisation for your Titan with these all new kits.

Ion: Refraction Lens

Splitter Rifle splits 5 ways

Scorch: Scorched Earth

Flame Core ignites the ground, leaving thermite in its wake

Northstar: Threat Optics

Enemies are highlighted while zooming in

Tone: Burst Loader

Aiming allows the 40mm to store up to 3 shots to burst fire

Legion: Hidden Compartment

Power Shot has two charges

Ronin: Phase Reflex

When doomed, Ronin phases out of danger

Pilot Execution: Inner Pieces

Phase into an unsuspecting victim

Stats screen
FAQ menu
In-game store