FreshTech Solutions Stealth Gaming PC Review
---
---
---
John Williamson / 7 years ago
Introduction
---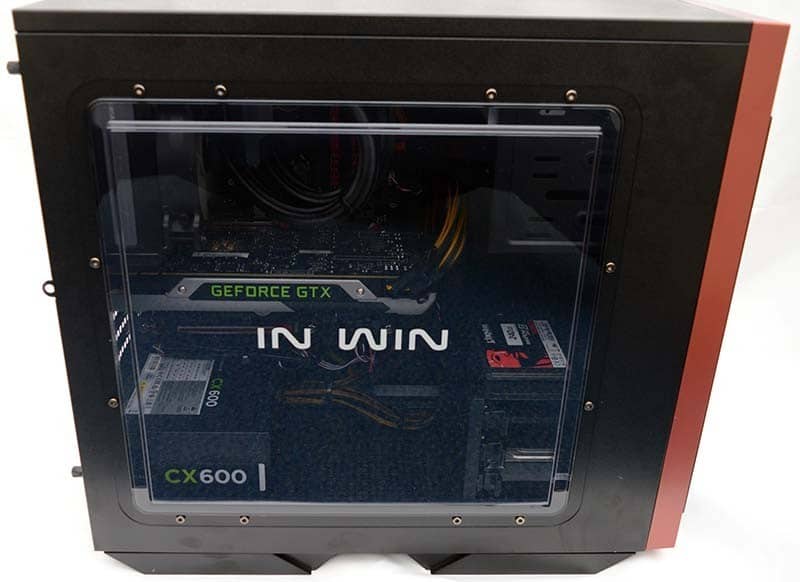 FreshTech Solutions has a fantastic repertoire of custom PC builds to suit various budgets and specific requirements. In addition to pre-configured machines, the company's flexible service allows you to customize a gaming PC from scratch and select from a huge array of industry-leading components. Each integral feature from storage to water cooling functionality is divided into easily manageable categories. However, today we are looking at a pre-configured model entitled, Stealth, which utilizes Intel's latest mainstream architecture and a host of other top-tier hardware.
This high-end configuration contains an Intel Core i7 6700K, 16GB Corsair DDR 2666MHz RAM, Gigabyte Z170X-Gaming 5 motherboard and the NVIDIA GTX 980 Ti. The core specification is accompanied by a 240GB SSD boot drive, 2TB mechanical data disk, Corsair 80 Plus Bronze 600W power supply and aesthetically-pleasing In Win 503 chassis. The company has also decided to offer a promotion and upgrade the default CPU cooler to the Corsair H80i GT for a limited time. Overall, I expect the system to excel in gaming benchmarks at commonly used resolutions and provide a superb desktop experience.
Specifications
Name: FreshTech Solutions Stealth Gaming PC
Case: In Win 503 Gaming Case with Glass front and Side Window
Processor: Intel Core i7 6700k Skylake @4.4Ghz (10% overclock)
CPU Cooler – Corsair H80i GT Liquid CPU Cooler
Power Supply: Corsair CX600 80 Plus Bronze Certified 600W Power Supply
System Memory: 16GB Corsair Vengeance LPX DDR4 2666MHz Performance RAM
Motherboard: Gigabyte Z170X-Gaming 5 LGA 1151
Main Boot Drive: 240GB Kingston V300 SSD
Additional Storage Drive(s): 2TB Seagate Barracuda SATA 6Gb/s 64MB Cache 7200RPM
Graphics card: NVIDIA Geforce GTX 980 TI 6GB With Assassins Creed Syndicate or Tom Clancy's Rainbow 6 Game
Optical Drive: Samsung 24x SATA DVD Writer
OS: Windows 10 64 Bit
Warranty: 1 Year Collect and Return Warranty
Price: £1336.00
Packing and Accessories
The FreshTech Solutions Stealth is protected by an extremely large external box which cushions the main chassis' packaging and includes precautionary handling instructions. Additionally, the side handles make it easy to carry while the durable tape ensures the box retains its structural integrity.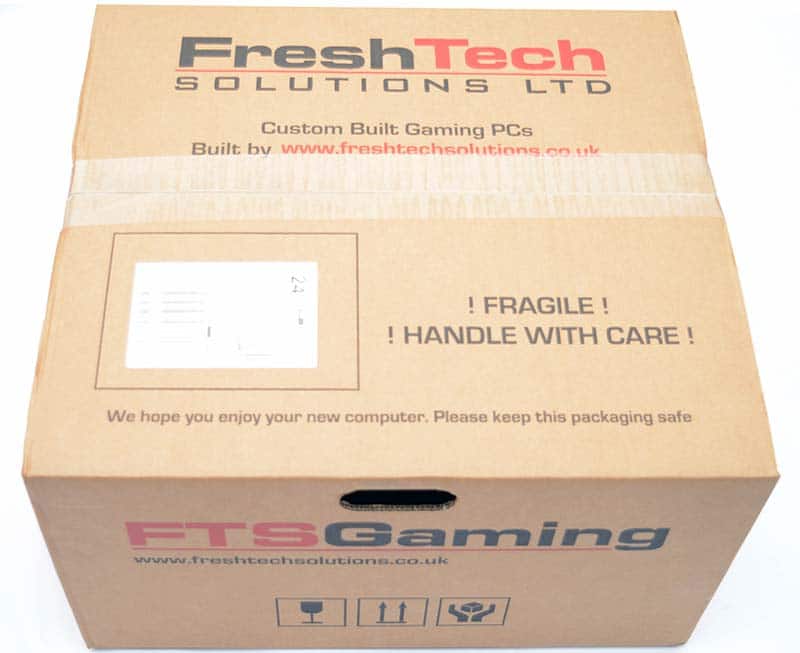 Once opened, you need to carefully lift out the In Win 503 box and cut the top seal. After removing the flaps, we can see the durable foam supports and air padding to stop the system from moving around during transit.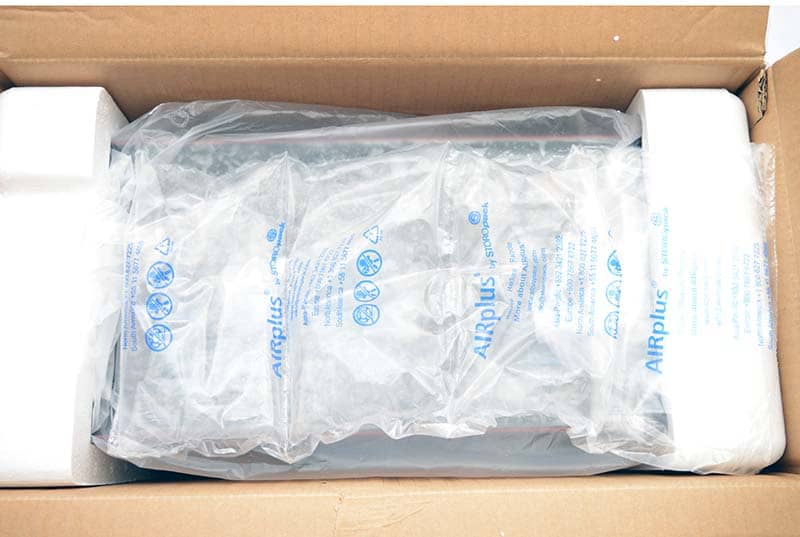 Perhaps most importantly, the main components are protected by a high-quality piece of foam and air padding which can withstand sudden impact. Furthermore, the air wrapping surrounds the hard drive cages which is vital given the mechanical disk's moving parts. On another note, the foam stops the graphics card from being dislodged and breaking the primary PCI-E slot. Attentive touches like these are essential and ensures the system arrives safely.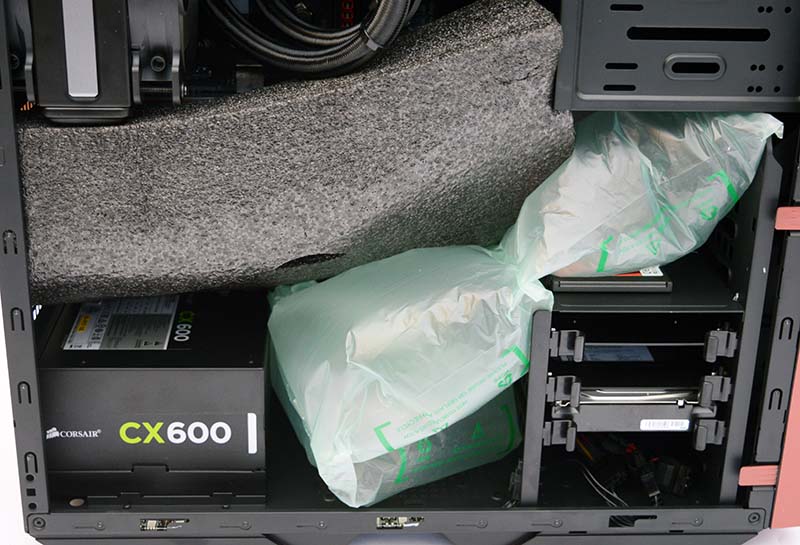 In terms of accessories, the system is bundled with a UK power cable, component documentation, RAM packaging, spare fittings and comprehensive setup guide. The package contains all the extras you need to perform manual upgrades in the future. Similarly, the FreshTech Solutions guide directs you to their customer service hotline in case of any technical queries or installation problems.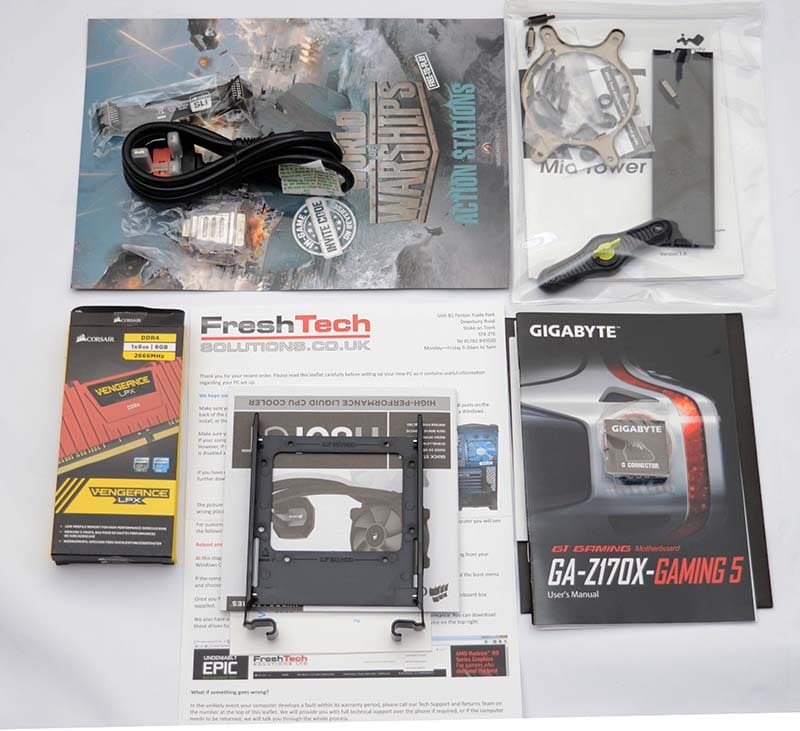 CPU-Z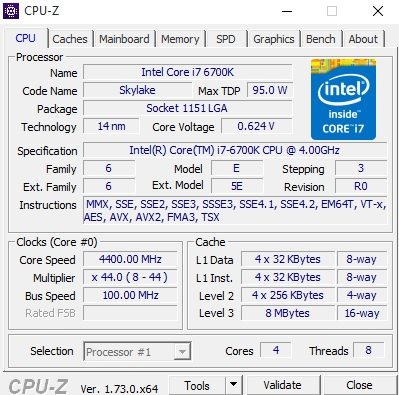 GPU-Z