FSP Announces Dagger Series SFX Power Supplies
---
---
---
Bohs Hansen / 5 years ago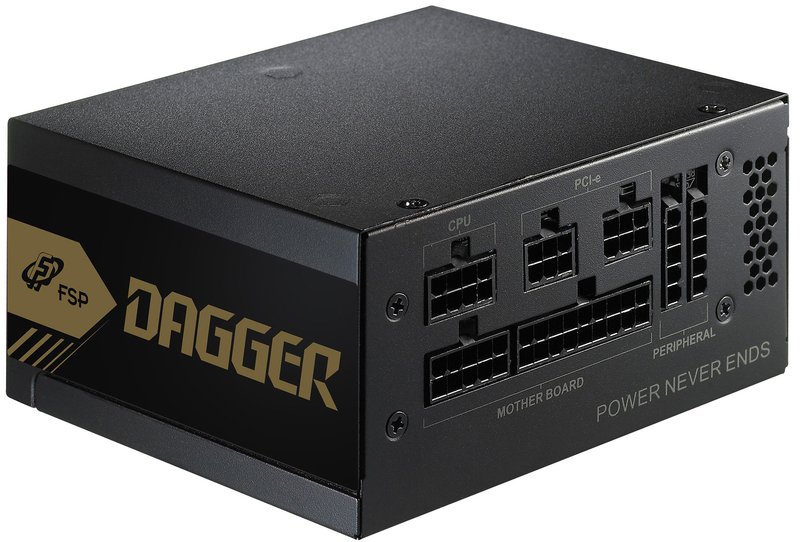 Long gone are the times where powerful systems had to be full-scale ATX. mITX motherboards have come a long way and so have processors and graphics cards when it comes to power consumption. That means that you don't need as large power supply's as you once did and it's where FSP's two newest ones come into play. The 500W and 600W Dagger SFX PSUs.
That is plenty of wattage to run modern systems despite the compact size. They also feature an excellent efficiency and come with 80Plug Gold certification. That means over 90% efficiency under typical system load. Great usage scenarios would be Mini ITX or Micro ATX VR gaming systems. You don't want a large system for this, it has to be compact and tucked away.
A general problem with compact SFX systems is the available space to run all your cables. It requires extra attention to the cable management so you don't block the airflow inside the system. To help with that as well as with the ease of installation, the new Dagger SFX PSUs feature a completely modular setup as well as flat ribbon cables.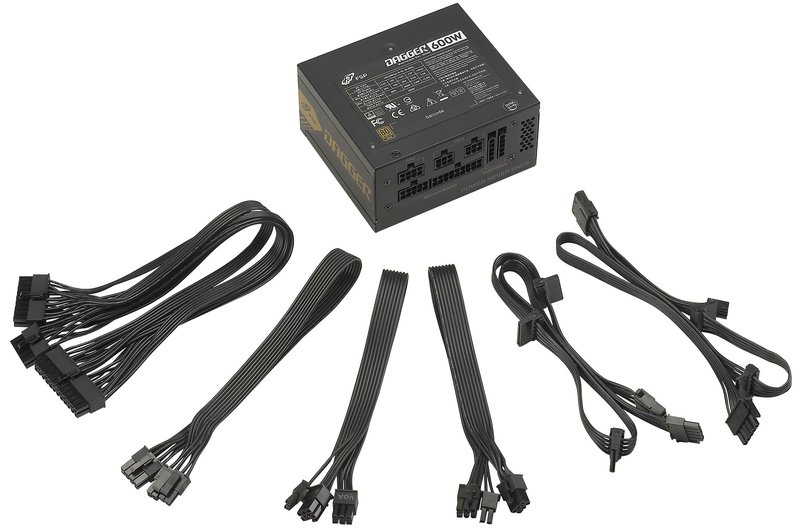 The single 12V rail design uses DC-to-DC modules for optimal efficiency, voltage stability, and compatibility, especially when cross-regulating an unbalanced load. These PSUs use high-quality Japan-made electrolytic capacitors, improving their overall lifespan and reliability. With a 5-year warranty, the Dagger series is guaranteed to keep SFF PCs running well into their prime.
There's no need to worry if you plan on building an SFX system later on, but currently only have a case that features full-size ATX power supply mounting. The Dagger PSUs come with an adapter mounting bracket, securing compatibility with pretty much any chassis.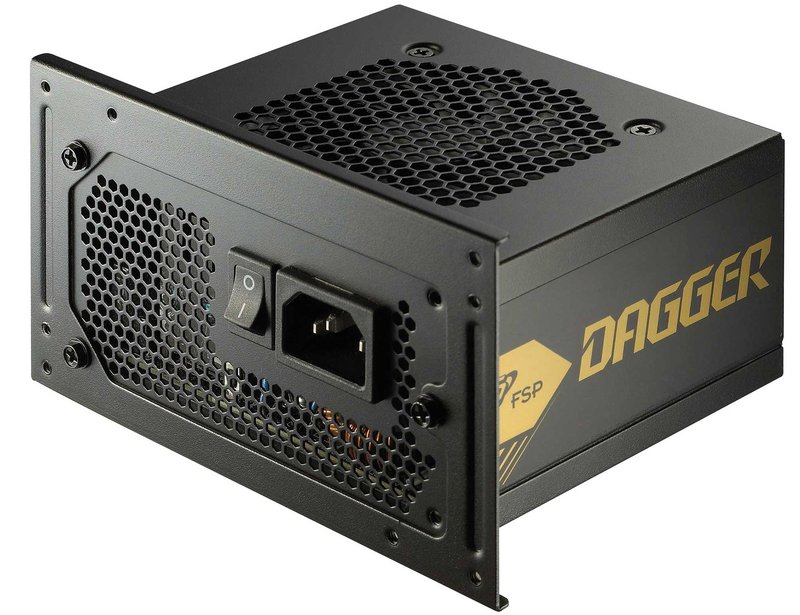 The FSP Dagger Series is available in the US now, as both 500W and 600W versions, at an MSRP of $99 and 109 USD, respectively. They'll also launch in Europe shortly.