FSP Dagger Pro SFX Power Supplies Revealed
---
---
---
Peter Donnell / 11 months ago
FSP is one of the best known PSU manufacturers in the world. With that in mind, I'm rather excited about the reveal of their latest SFX Power Supplies, the FSP Dagger. There will be two new models available, the FSP DAGGER PRO 850 W and DAGGER PRO 750 W. As the names may suggest, one is 850W, and the other is 750W, not the biggest difference, I'll admit, but getting up to 850W in the SFX form factor is impressive, given the limited space available to FSP.
Of course, it's not just the power output, as the DAGGER PRO power supplies are fully modular and are SFX 12 V V3.3 standard compliant. The DAGGER PRO can easily be integrated into any ATX or SFX standard chassis thanks to the included chassis adapter, albeit why you would buy SFX and put it in an SFX slot is beyond me, but I guess it's nice to have options.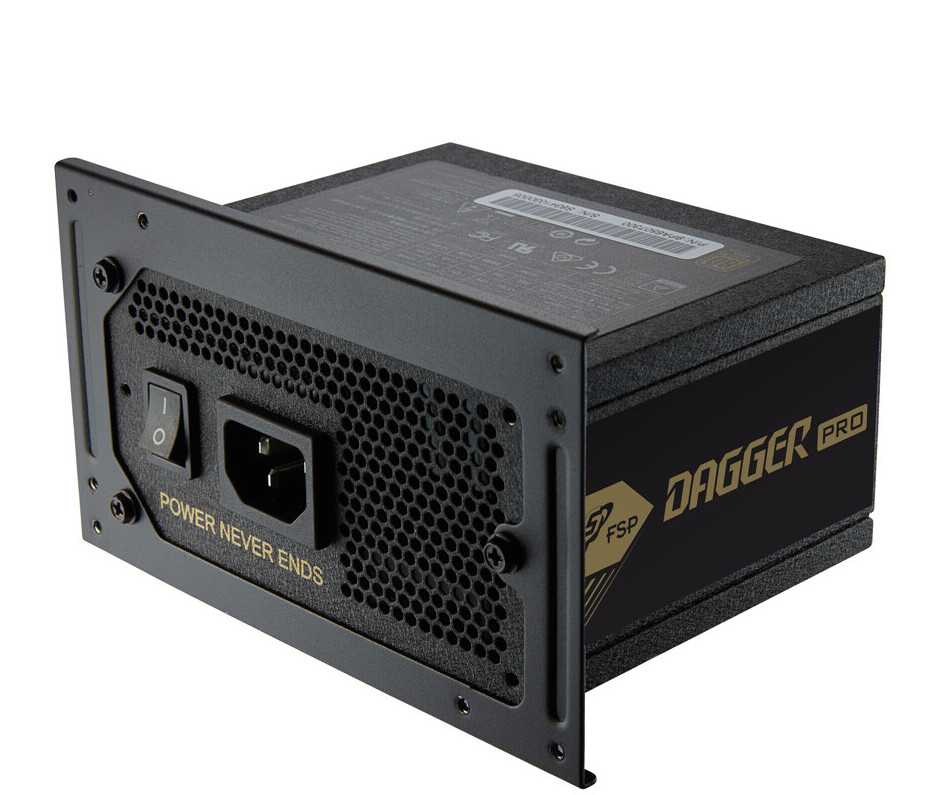 For compact gaming rigs, PCs, and workstations, SFX PSUs have a big advantage for saving space, allowing you to use smaller and slimmer PC cases, which not compromising on the capabilities available through a single +12V rail design.
Both units come with a single cable that splits to provide two 4+4-pin CPU power cables, plus another two cables that split to provide four 6+2-pin PCI-Express power cables. The DAGGER PRO can be used with the most demanding hardware, including CPUs such as the new Intel K-series and AMD 16-core processors. It's also capable of powering the latest NVIDIA RTX 30XX series GPU's and AMD Radeon 6000 series graphics cards.
High-Quality Hardware & Patented Control IC
The DAGGER PRO series uses Japanese E-Caps to ensure long-lasting and stable operation during periods of sustained high power demand. The DAGGER PRO employs a full DC-DC design and uses FSP's patented MIA IC to provide a comprehensive set of safety features, while also guaranteeing stable performance and premium power efficiency.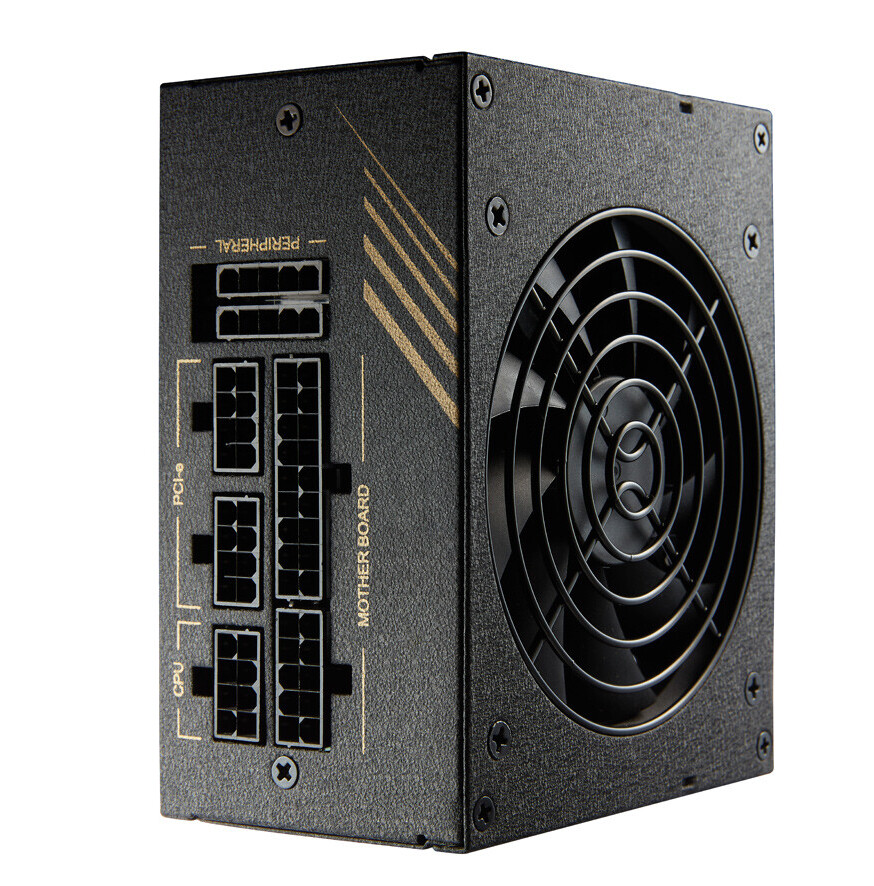 80 Plus Gold Efficiency with Silent Semi-fanless Mode
The DAGGER PRO 750 W/ 850 W features an 80 Plus Gold rating, assuring both models offer premium power efficiency to deliver high efficiency and low noise levels. The semi-fanless design allows the fan to remain off when under 20% load, which offers silent operations when doing light work. The large 92 mm industrial-grade fan offers low noise and provides proper cooling performance while gaming or during heavy system usage.
Modular Cabling for a Cleaner PC build
Whether you're building a powerful ATX gaming rig or a small form factor Mini-ITX box, the DAGGER PRO 750 W/850 W PSU offers modular cabling to allow the user to only use the cables that they need and drastically reducing cable clutter at the same time.
Price and Availability
Unfortunately, FSP never gave the price or retail date for these new PSUs. However, given how much detail they have provided, I would imagine they would launch very soon, and we'll update you with pricing information as soon as we know more.