FSP Go From Liquid PSUs to New Chassis at CES 2019
---
---
---
Peter Donnell / 4 years ago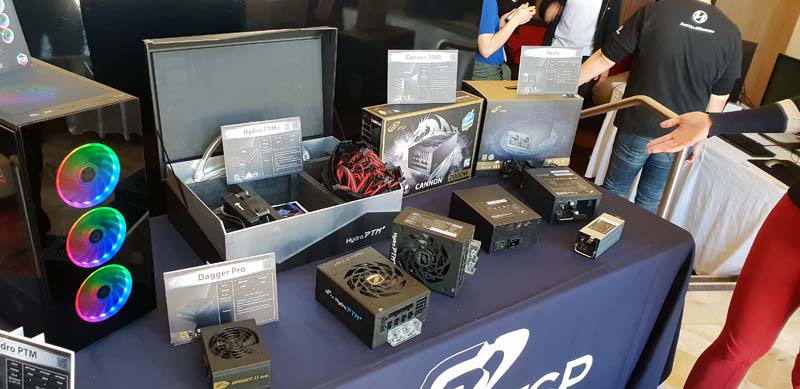 FSP
We've seen a lot of weird and wonderful PSUs from FSP over the years. Sure, they do more affordable and down to each units, like the 80 Plus Gold Dagger II Pro pictures below.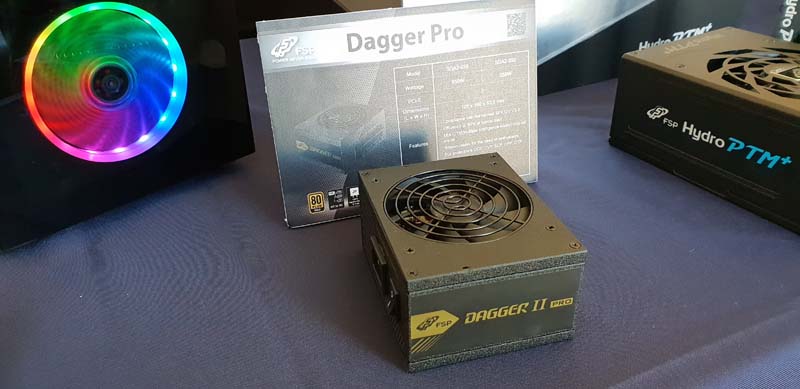 However, it's their Hydro PTM+ units that really make you open your eyes. Liquid cooled PSUs clearly aren't everyone's cup of tea. However, for those wanting to push high power and low noise from their setup, it's certainly the way forward. What's interesting is that the units can be fan cooled if needed. However, to get their max power, the liquid needs to take over.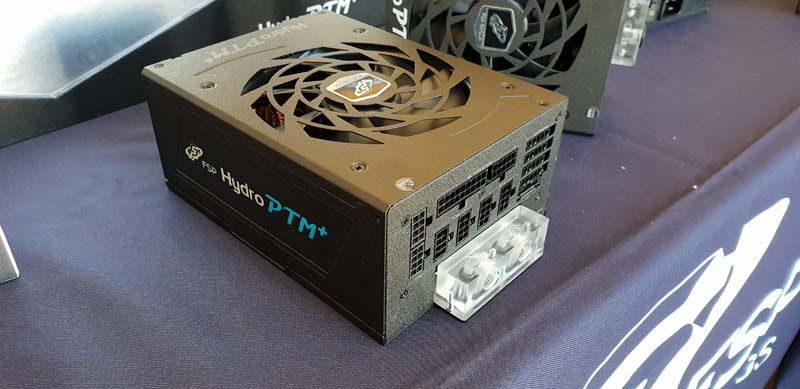 The PSU water block is pre-fitted, so it's just a case of adding your existing loop to it. There's no need to open the PSU. In fact, you shouldn't do that anyway.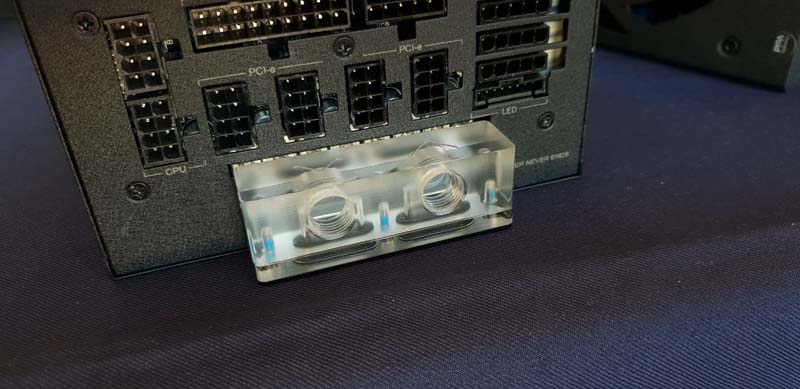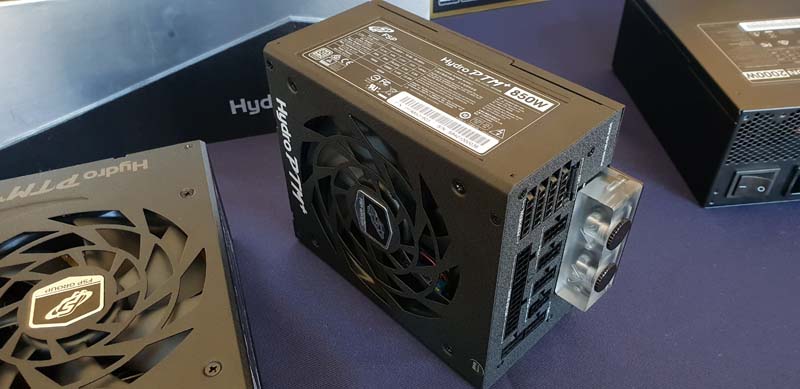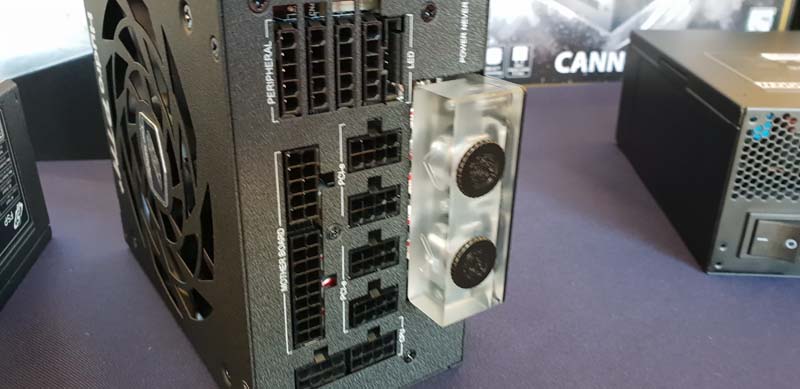 They're for the extreme market only, and that's reflected in their packaging and price. Each unit comes in a metal shipping container. Equipped with tubing, pump, radiator, fans, custom sleeved cables, and the PSU obviously.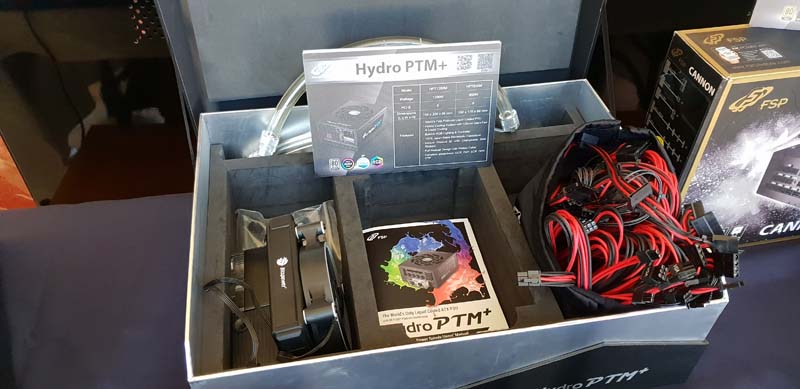 You can expect to pay around $400 for the 850W, and up to $700 for the 1200W. Ouch, but again, this isn't exactly mass market tech.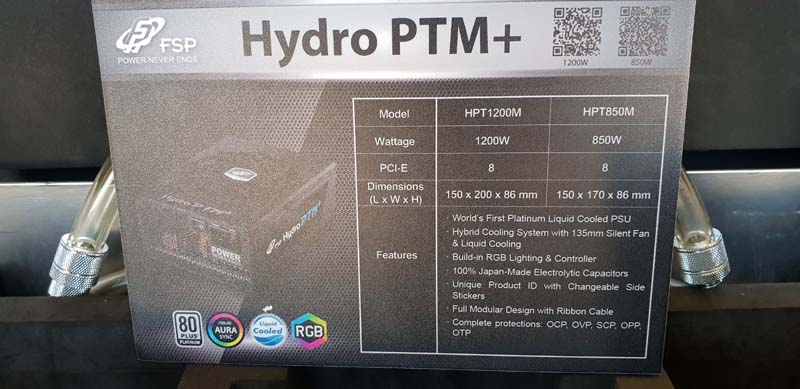 Big Power
Crypto mining may not be as big as it was. However, there are still those building mining rigs, rendering farms and more. For that market, there's a mighty 2000W CANNON. This a real monster of a PSU, offering 18 PCIe cables.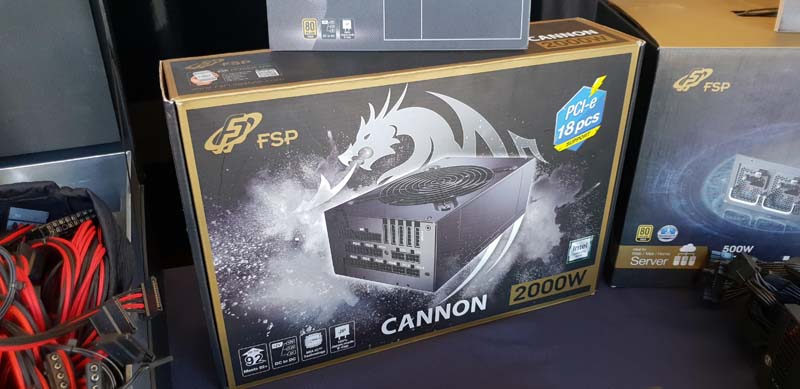 It's not exactly small, but that's hardly a shock. I'd love to review it, but I think our load tester would have a fit if we hooked this monster up to it.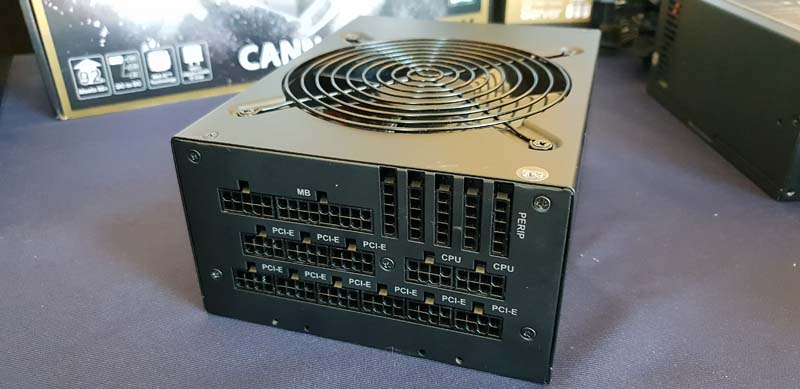 Twins
The Twins PSU offerings two removable PSUs in an ATX form factor. We reviewed this a few years ago, and it's a great bit of kit!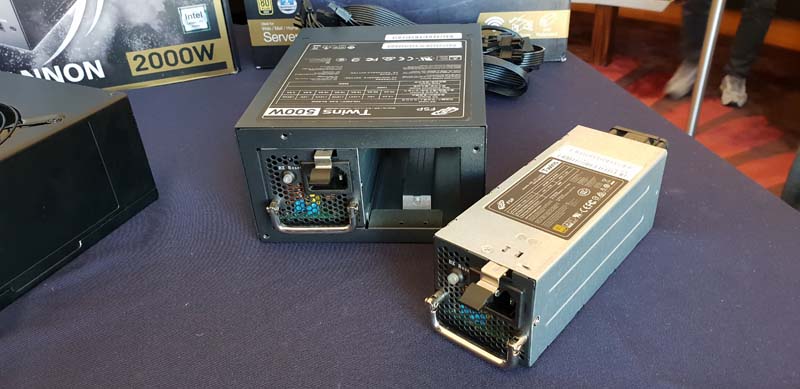 Chassis
They had a nice range of new chassis on show too, such as the CMT520 Plus. It's clearly quite capable as shown off by Lee Harrington's custom loop build. It features four addressable RGB fans (with room for up to seven). RGB sync, tempered glass, and well, all the usual stuff for a mid-tower really.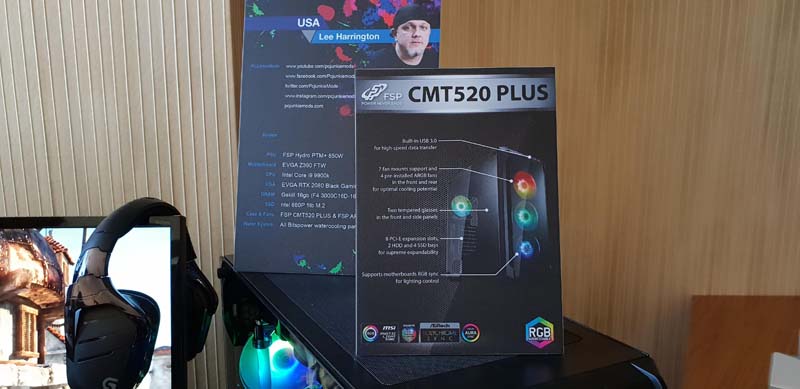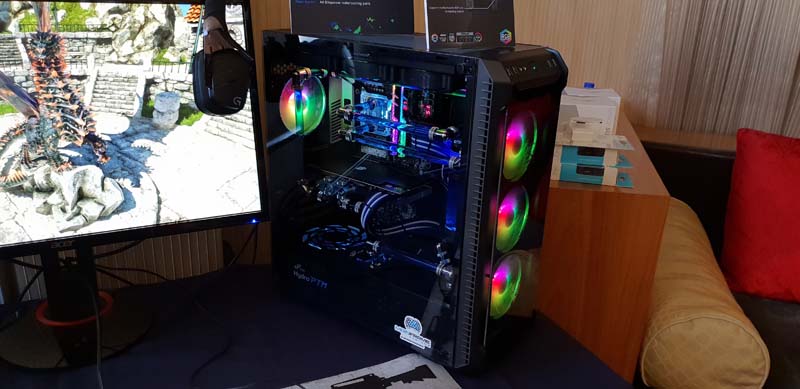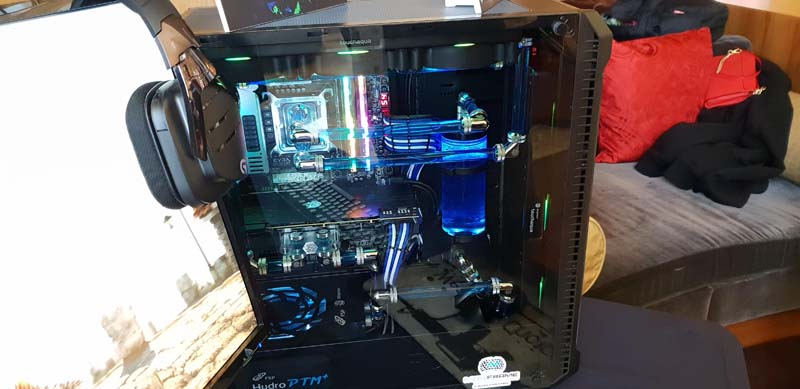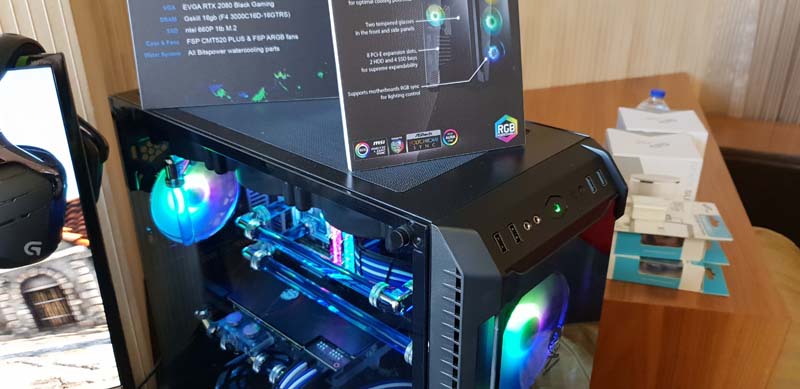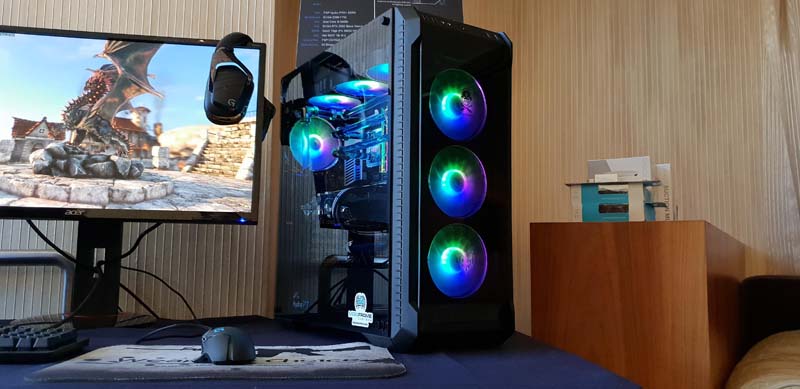 There's also the CMT340, which features four addressable RGB fans, RGB sync, tempered glass, and more.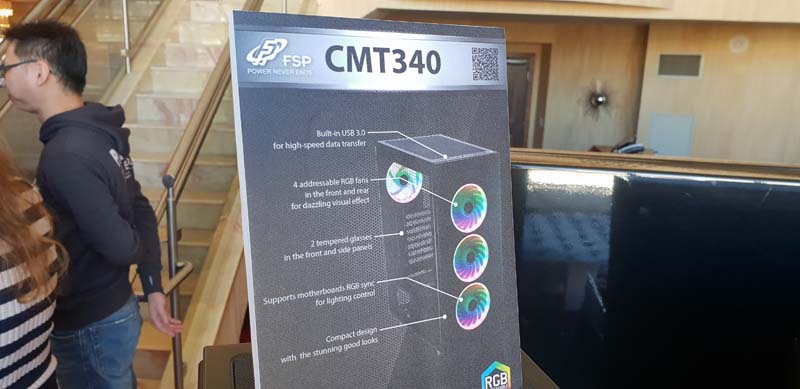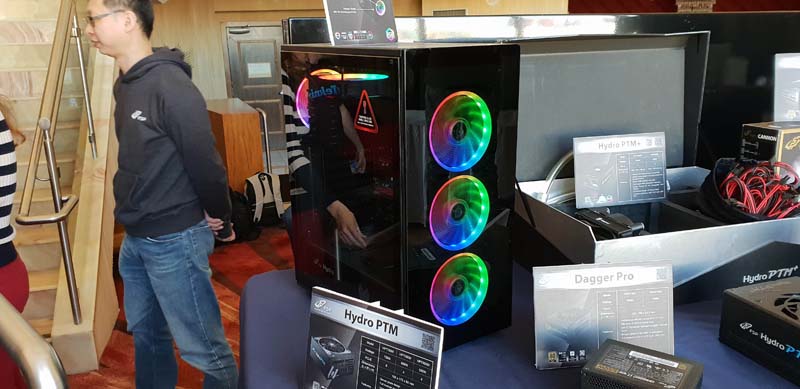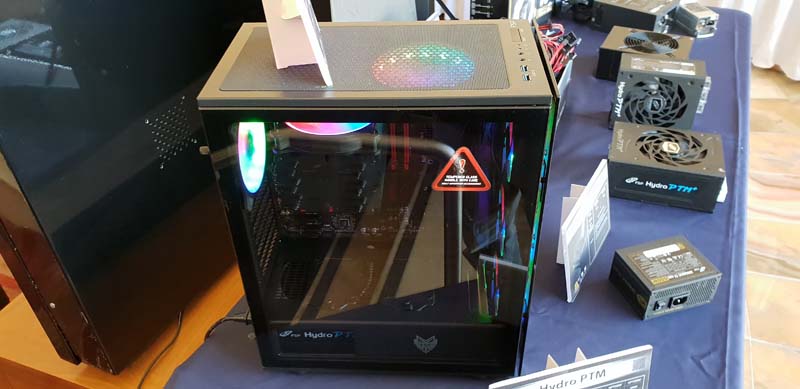 We expect we'll hear more on the prices and availability of each chassis in the coming weeks. So stay tuned for more!
---
CES 2019 Sponsors
We would like to thank our wonderful sponsors. We wouldn't be in Las Vegas without their support. Of course, this allows us to provide coverage of the show for you, our lovely readers!  So, thank you to all the wonderful people at SuperO (Supermicro Gaming), Arozzi, EK Waterblocks, Patriot, ASUS RoG, Silverstone, AKRacing, and 1MORE.
---
CES 2019 Coverage
We're here in Las Vegas once again, and we are checking out the latest technology and innovations presented by companies from around the world! Of course, for all the latest coverage from us at CES 2019 and beyond, check out our very own Facebook and Twitter pages. Furthermore, check out our YouTube channel for the latest 4K video coverage. Links provided at the bottom of the page. Want more CES 2019 coverage? Check out the eTeknix CES 2019 News Feed Here.