FSP Hydro PTM X Pro 1000W Power Supply Review
---
---
---
Mike Sanders / 1 year ago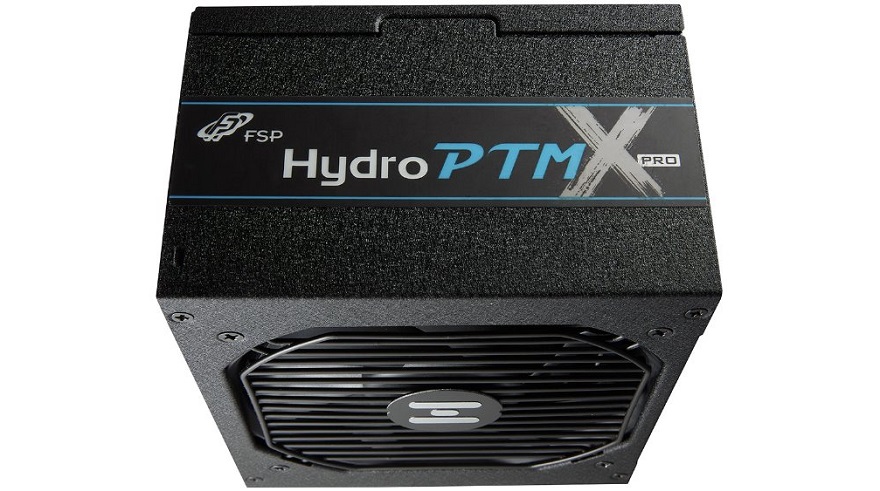 FSP is something of a moderately unusual power supply manufacturer. While many consumers are perhaps not aware of their existence, it's incredibly like that they've still encountered their work in the past. – Why would this be the case? Well because, and putting it rather bluntly, FSP fulfils PSU orders for many significantly better-known brands. In other words, while it might say one name on the box, it's exceptionally likely that it was put together/assembled in one of FSP's manufacturing centres.
The point I'm trying to make is if those big brands choose FSP to create their power supplies, you know that when they release one themselves directly to the market, it's not just going to be good, it's going to be fantastic. And following the recent release of the new FSP Hydro PTM X Pro series, we couldn't wait to check this out!
FSP Hydro PTM X Pro 1000W Power Supply
The FSP Hydro PTM X Pro is available in either an 850W or 1000W variant. For this review, however, we will specifically be taking a closer look at the latter variant. While lacking any of the recent bells and whistles of PCIe Gen5 compatibility, don't let this put you off as the FSP Hydro PTM X Pro comes packed with masses of excellent features including a fully modular cable design, Japanese capacitors, a huge 10-year-warranty, and also an 80-Plus Platinum efficiency rating.
The FSP Hydro PTM X Pro also has the perk of sitting 60mm slimmer than most standard PSU designs. While it is still ATX compatible (rather than MATX), the smaller size does allow this to sit better within a chassis, and more so, allows far more room and flexibility for the cables.
Overall, this has all the hallmarks of being exactly what a savvy PSU consumer should be looking at!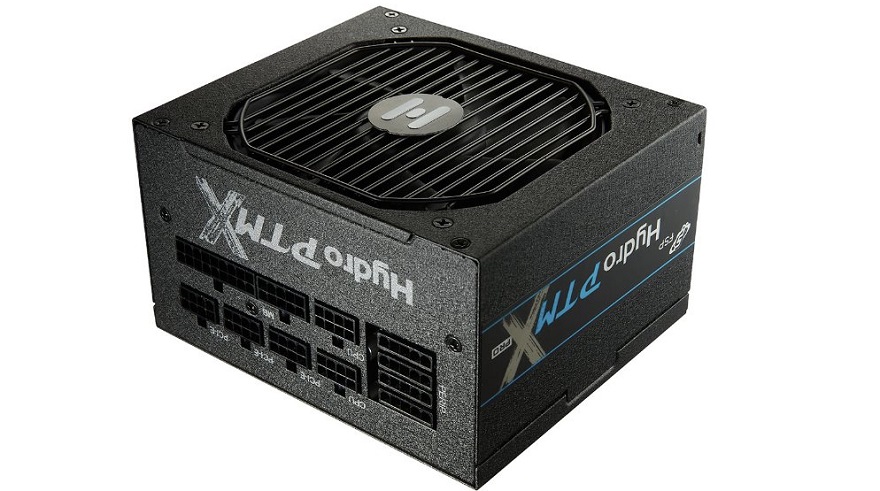 What Does FSP Have to Say?
"FSP Hydro PTM X PRO series fully modular low noise power supplies with 130mm length deliver up to 1000W and high efficiency 80 Plus® Platinum power to your PC build. With the LLC Half Bridge Topology circuit design and 450V, 105°C Japanese main bulk capacitors, PC parts receive premium power and stable input."
Features
Complies with the latest Intel® power supply design guide
Efficiency ≧ 92% @ typical load
Active PFC ≧ 0.9
450V, 105°C Japanese bulk capacitors
Japanese electrolytic capacitors
Industrial-grade design with conformal coating application
+12V single-rail design
+5V & 3.3V DC to DC module design
Eco semi-fanless fan control switch
120mm fluid dynamic bearing (FDB) fan
Fully modular cabling design
Black flat cables
Changeable side stickers for DIY enthusiasts and gamers
Complete protection: OCP/OVP/OPP/SCP/OTP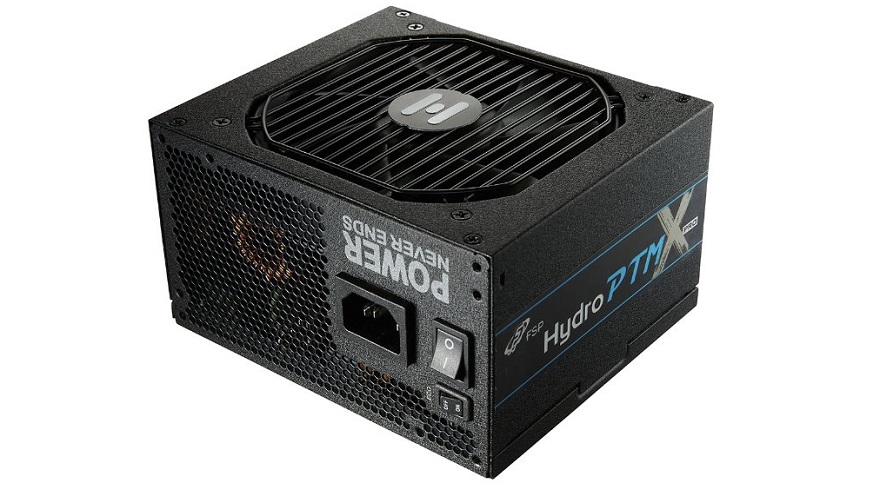 Specifications
For more detailed specifications, please visit the official product page via the link here!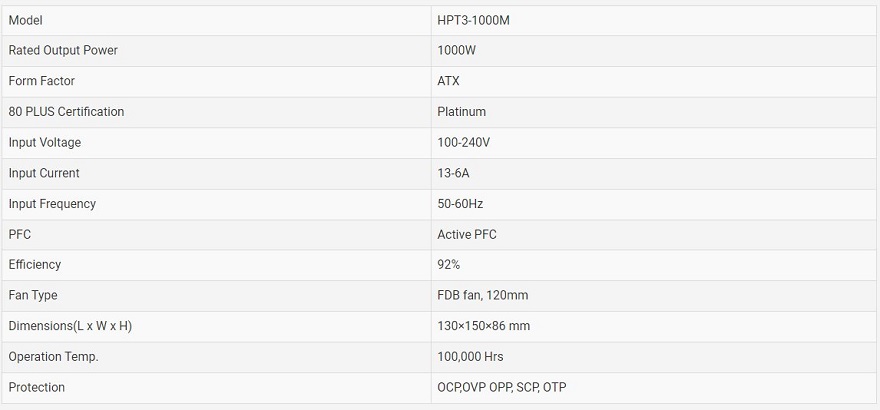 Connections
The FSP Hydro PTM X Pro comes in a fully modular design meaning that you only have to install the cables your components require. In terms of what you get though, FSP has been more than generous easily ensuring that even the most elaborate of systems shouldn't have any problems getting everything all hooked up!