Here is the Full GTX 1080 Specification!
---
---
---
John Williamson / 6 years ago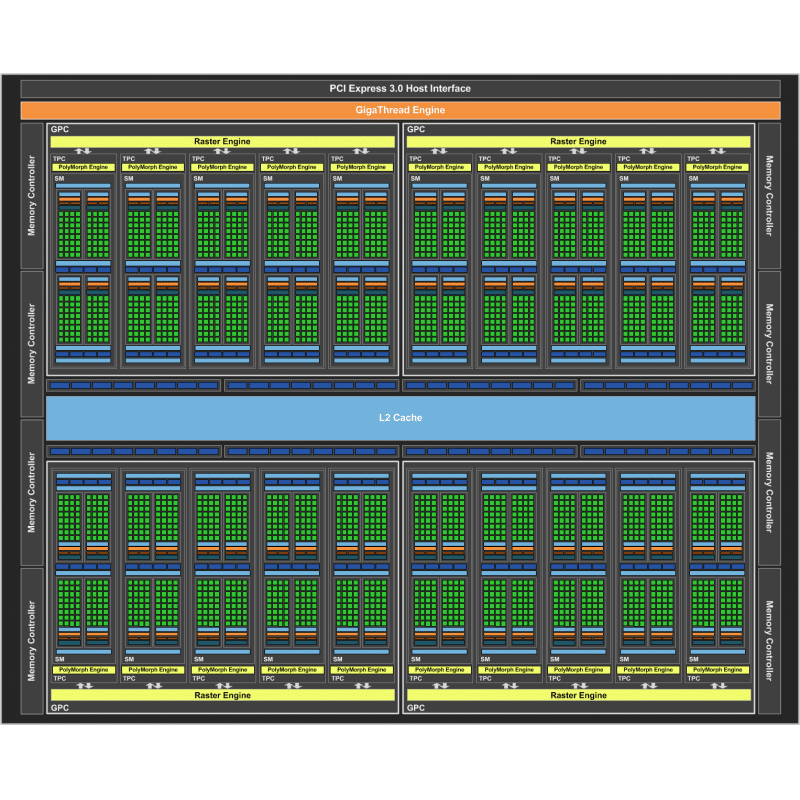 Even though NVIDIA disclosed key details about the GTX 1080 during their initial press conference, they didn't really divulge technical information until now! During the latest briefing, a NVIDIA spokesperson outlined the GTX 1080's core specification which gives us an indication of the performance you can expect. This is clearly the company's most ambitious project and their new flagship features 7.2 billion transistors, a 1.61GHz core clock, 1.73 GHz boost and overclocking headroom well beyond 2GHz. On another note, the GPU utilises 20 SMs with 128 cores per SM to offer 2560 CUDA cores.
Additionally, the card has 20 Geometry units, 160 Texture units, 64 ROP units and a 256-bit memory bus. Of course, the GDDR5X memory from Micron is a vast improvement on the existing GDDR5 standard and operates at an effective speed of 10 Gbps. Unfortunately, our review sample hasn't arrived yet but we should receive it relatively soon. I'm extremely excited to test the card and see how it performs in a mixture of DirectX 11 and DirectX 12 games.
Are you impressed by the GTX 1080's specification?