Future US President John McAfee Ditches the Cyber Party for Libertarianism
---
---
---
Ashley Allen / 7 years ago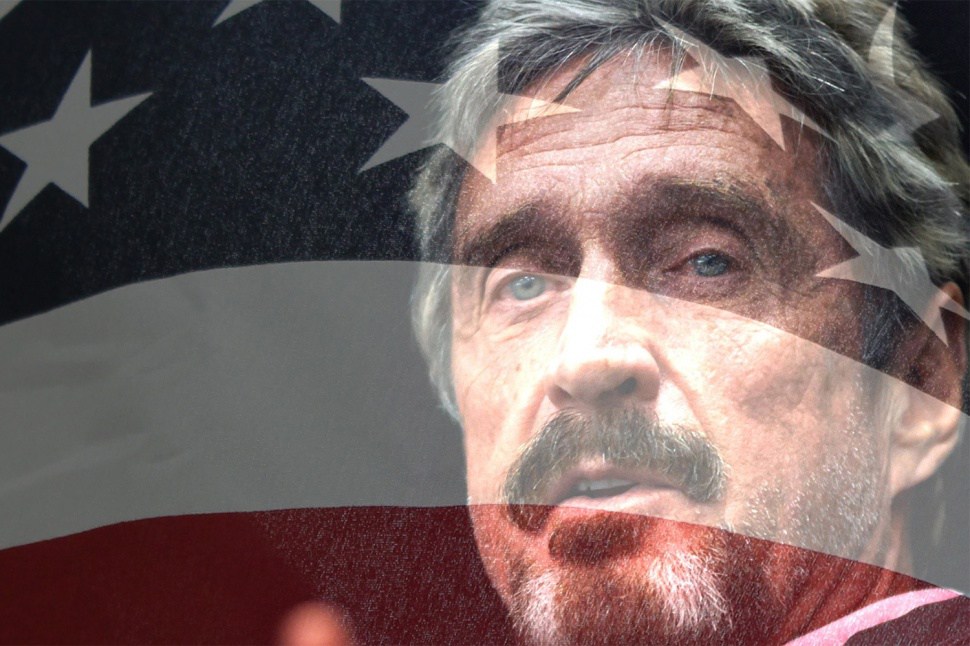 Capricious billionaire John McAfee – once described as "extremely paranoid, even bonkers" by the President of Belize – is like a shark: he has to keep moving (he also has great fluid dynamics and an advanced immune system, which was his inspiration for his McAfee antivirus software). After announcing his candidacy for the Presidency of the USA – competing against fellow contemptible oligarch Donald Trump – McAfee has revealed that he is ditching his old party, the Cyber Party, in favour of the Libertarians.
"We're facing a cyberwar," McAfee told Engadget in the wake of his party-switch. "Our power grid in America is 50 years old, it's aging. The technology, the computers that are running and rationing electricity across the country are completely open and vulnerable to a 13-year-old who wants to hack from anywhere int he world. Technology I think is the biggest problem in the American government. We lack decades behind the Chinese and Russians in weaponized software."
McAfee believes that he is the best person to protect America from the impending "cyberwar". How he intends to fight it with a Libertarian-endorsed, stripped-down Government state is anyone's guess.
"We have to have weaponized software," he said. "We have to have the capability to say, 'Look, if you press a button, we'll press a button.'"