Futuremark to release the new version of 3DMark Benchmark on 4th Feb
---
---
---
Roshan Ashraf Shaikh / 11 years ago

Futuremark is all set to release the new version of 3DMark on February 4th, 2013 18:00 hours UTC. There will also be a release for Android, iOS and Windows RT powered mobile hardware however there is no confirmed launch dates for it, but Futuremark assures that the release will be expected in the coming weeks rather than months.

In the meantime, Futuremark sent 2 of the screenshots of their benchmarks: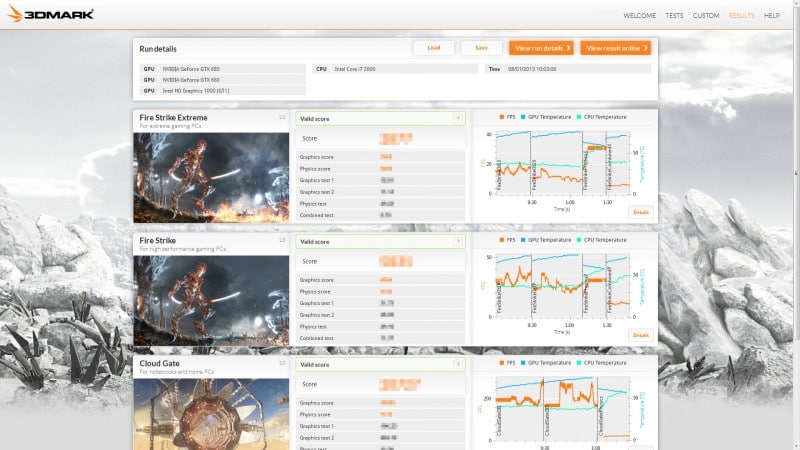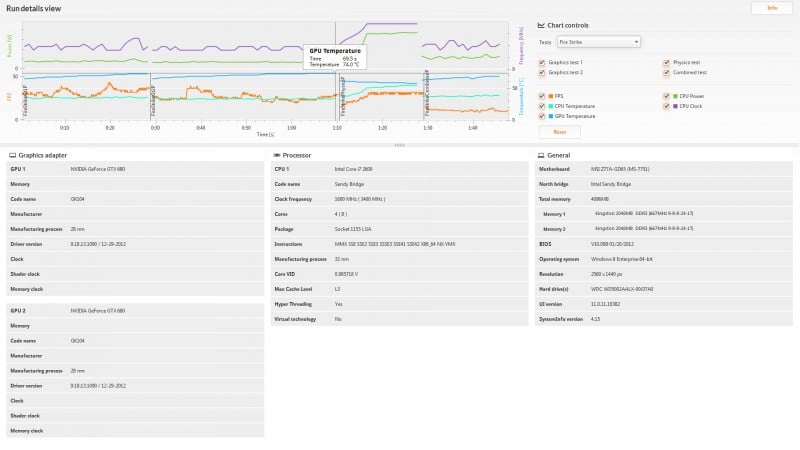 The benchmark specifically shows Firestrike run, the graph shows Power, Frequency, temperature on the GPU and CPU along with the usual FPS. The score categories are divided into combined test, physics tests, graphics tests 1 and 2, physics score, graphics score and overall score. Judging by the screenshots, there are 3 presets, cloud gate aimed towards notebooks and home pcs, Fire Strike for high performance gaming PCs and Fire Strike's Extreme preset.
The screenshots show that the benchmark and results come in a detailed manner with the system configuration detail, including details of the GPU, processor and motherboard/Bios/OS/Resolution and the drive being used. It's still not clear how many more tests there are in this new version of 3DMark, but looks like Fire Strike and Fire Strike extreme scores should be the ones that many hardware enthusiasts will keep an eye on.