Futuristic DLC is Coming to Just Cause 3
---
---
---
John Williamson / 7 years ago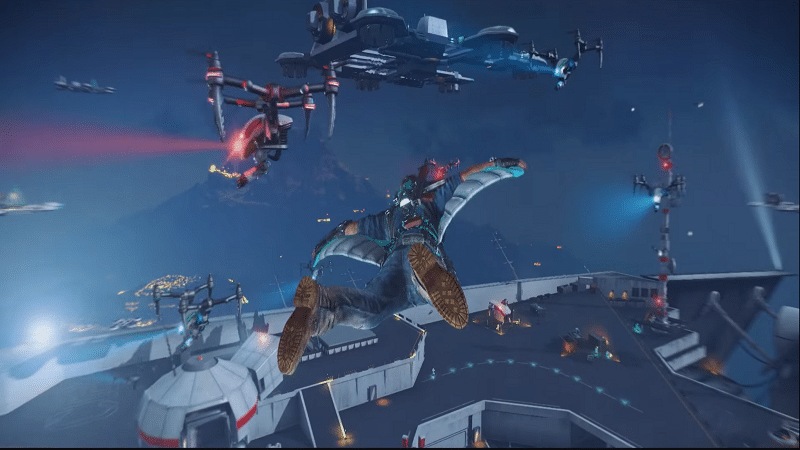 The Just Cause series is renowned for its destructible environments and huge open world which allows the player to become involved in an assortment of mission types. On another note. Avalanche Studios gained a reputation for being a PC focused developer and ensures their games scale properly across a wide range of hardware configurations. The latest entry in the series, is quite similar to Just Cause 2, but that's not necessarily a bad thing. It also features a graphical boost and looks superb on maximum details. Now that the game has been out for a little while, the studio has almost finished work on a futuristic DLC pack entitled, Sky Fortress.
Tobias Andersson, Senior Producer at Avalanche Studios described the upcoming DLC and said:
"If Just Cause 3 is over-the-top action then the Air, Land and Sea Expansion pass aims to stand on its shoulders and reach even higher,"

"An incredible amount of time has been spent ensuring every new item is fully integrated into the main game and can be used during existing missions. Rico's new Bavarium Wingsuit will fundamentally alter the core gameplay of Just Cause 3 and we can't wait to see the crazy stunts that players perform with it."
This is an interesting departure from the Just Cause 3 setting and reminds me of iconic science-fiction shows. Clearly, it's designed to offer something different and should encourage players to return to Just Cause 3. Personally, I haven't played Just Cause 3 and waiting for a significant discount. Despite this, it's received positive reviews and should meet your expectations providing you're not expecting a huge leap from its predecessor.
The latest content pack includes new missions, challenges, the "Bavarium Splitter" assault rifle and a personal defence drone, all of which can be carried over into the main game. Coming in March 2016, Air, Land and Sea Expansion Pass owners can pick up the Sky Fortress Expansion Pack 7 days early on PlayStation 4, Xbox One, and PC.