G.Skill Branches out and Showcase Ripjaws Power Supply
---
---
---
Bohs Hansen / 9 years ago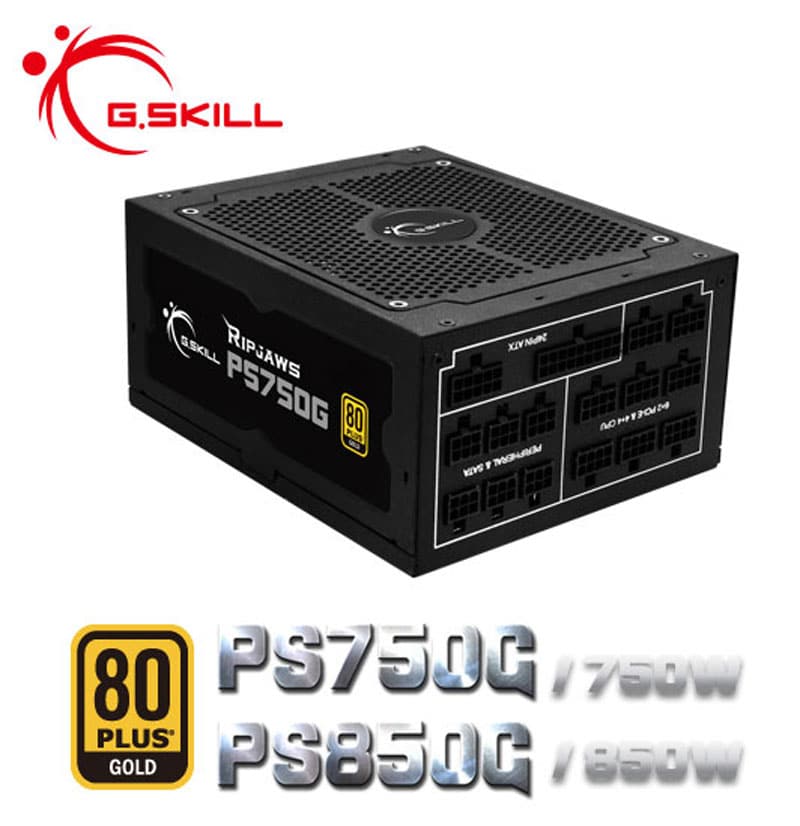 It looks like G.Skill wasn't happy with just manufacturing great memory modules as they're branching out into new areas. One of them is the power supply area and their first play looks quite impressive.
The new PSUs are dubbed Ripjaws just as the memory modules and you can expect the same kind of quality here. It starts out with the PS750G and the PS850G that both come with 80 Plus Gold certification and an efficiency rating of 90%. The two PSUs come with 750W and 850W respective and are fully modular units.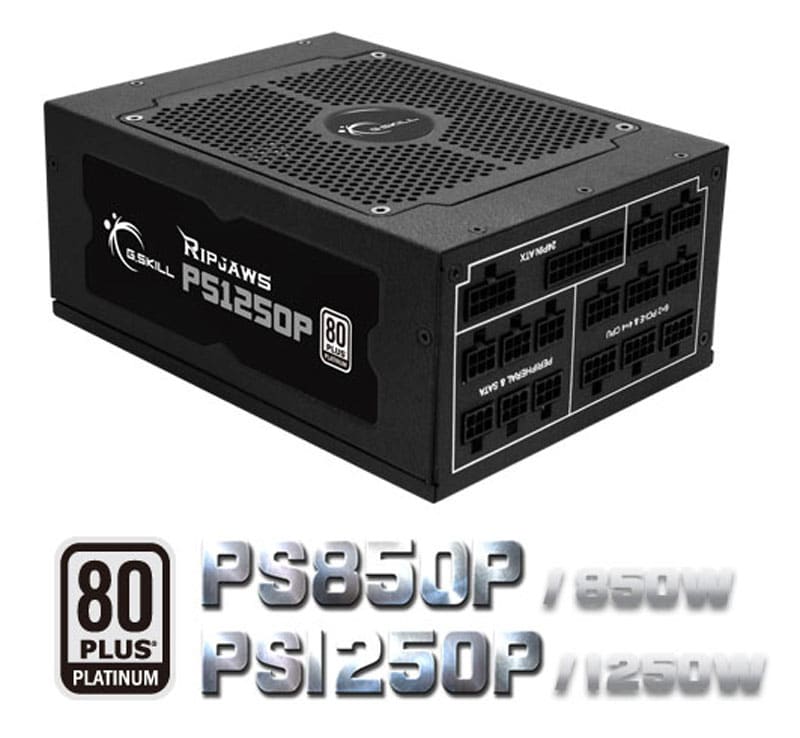 The PS850P and PS1250P are even better and they got an even higher efficiency rating. These two power supply units come with 80 Plus Platinum rating and an efficiency rating of 92%. Just as the two Gold models, these are also fully modular.
All Ripjaws series PSUs are made from with high-quality materials, such as 100% Japanese-made capacitors that ensure a high reliability and longer lasting lifetime.
The units are cooled by the unique automated G.SKILL ECO Optimized (GEO) Thermal Fan Control that also provides zero fan noise during low load operations. The used 140mm fans also use durable double ball bearings. Built-in protections include OVP, UVP, OCP, OPP, SCP, and OTP.
G.Skill did not announce a time of availability nor a price yet, but we will keep you updated with this information as they become available.