G.SKILL Launches Trident Z Royal Elite Memory
---
---
---
Mike Sanders / 1 year ago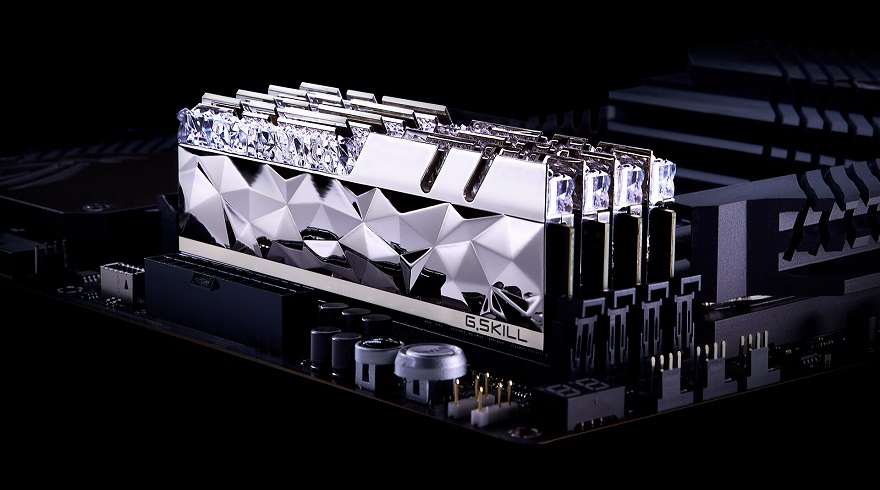 G.SKILL has today announced the availability of the latest Trident Z Royal Elite memory series, along with the introduction of new high-speed, low-latency performance RAM specifications at DDR4-4000 CL14-15-15-35 and DDR4-3600 CL14-14-14-34. Built with Samsung 8 Gb B-die ICs to achieve these incredibly low latency timings, these new DDR4 specifications are the ideal choice for building a powerful workstation or the ultimate gaming system.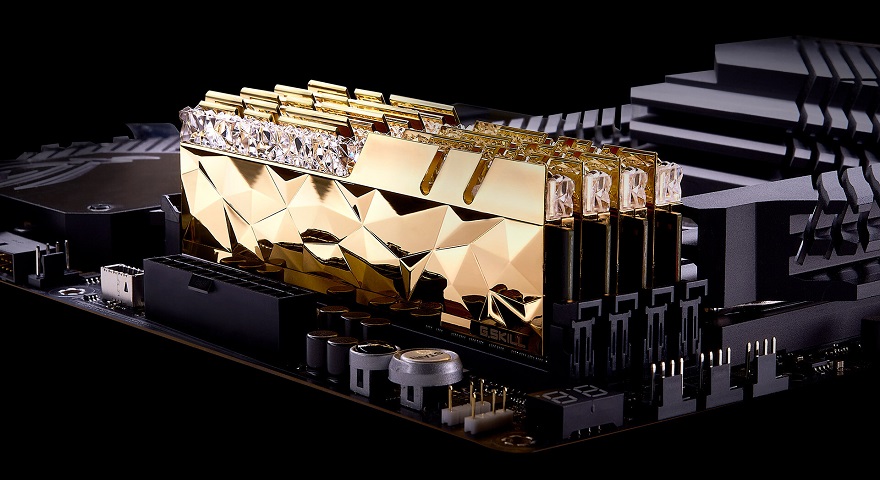 G.SKILL Trident Z Royal Elite Memory
G.SKILL is dedicated to developing high-speed, low-latency RAM kits for high-performance PC systems, and achieving an extremely low CL14 latency on high-speed dual-ranked memory modules is no easy feat. Created with Samsung B-die ICs, G.SKILL is launching the incredible DDR4-4000 CL14-15-15-35 memory specification with 16 GB modules for a 32 GB (16 GB x2) kit capacity. Below is a screenshot showing the memory kit on the ASUS ROG STRIX Z590-E GAMING WIFI motherboard with the Intel Core i7-11700KF processor.
Ever since the launch of the world's first DDR4-3200 CL14-14-14-34 specification in 2015, the demand has been growing for an even higher performance kit with the same low latency. G.SKILL is proud to announce the release of DDR4-3600 CL14-14-14-34 with kit capacities that range from 16 GB (8GBx2) up to 128 GB (16GBx8), making this memory specification the ultimate kit for workstations or productivity PCs. Below is a screenshot showing the memory kit running on the ASUS ROG ZENITH II EXTREME motherboard and the AMD Ryzen Threadripper 3960X processor.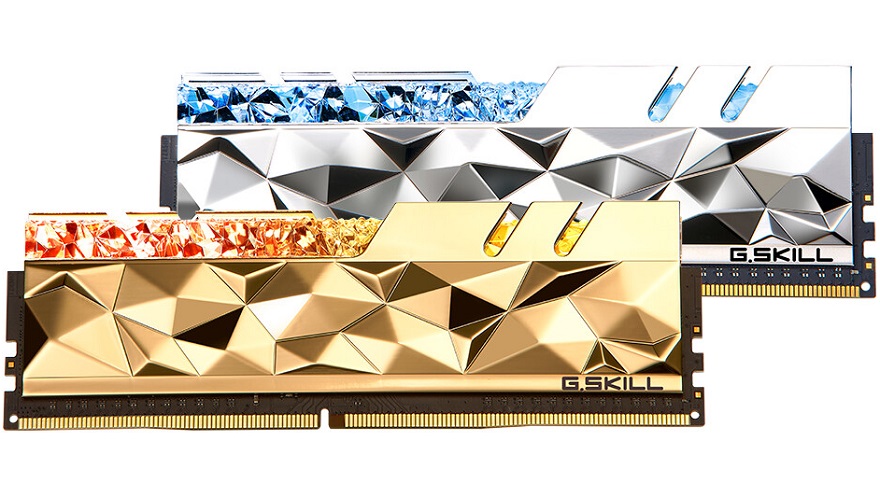 Specifications

Where Can I Learn More?
These extreme high-speed, low-latency RAM modules coming under the Trident Z Royal Elite series will be available via G.SKILL worldwide distribution partners in June 2021. – For more information, you can check out their official website via the link here!
What do you think? How much RAM do you have in your PC at the moment and what speeds are you getting out of it? – Let us know in the comments!