G2A Devs Launch Independent Game Studio
---
---
---
Mike Sanders / 5 years ago
G2A
Many will perhaps know G2A as being a website which sells gaming codes (largely for PC). These codes are usually provided by people like us who G2A look to sell on (with a little profit margin). Therefore, it was a win-win for everyone. We sold our unwanted game codes, someone else got the game cheaper than direct from Steam (or elsewhere) and G2A look a little slice of the pie from both parties.
Part of an expansion of this business model was G2A setting up a game development team. That team has now gone fully independent and plan to release new products in the very near future.
Game development!
In a report via PCGamesN, G2A have been looking into game design for some time. As such, they set up a very basic development studio. The studio has now, however, gone fully independent under the name Monad Rock.
Marcin Kryszpin, CEO of the newly formed Monad Rock has said: "Working for G2A has been a great experience for the entire team. It was an intense time for us. We worked hard, accomplished many things, and learned a lot. The next step in our development is establishing a free-standing studio. The projects and brands that we created together with G2A will now be continued and developed by Monad Rock. From now on, we work independently."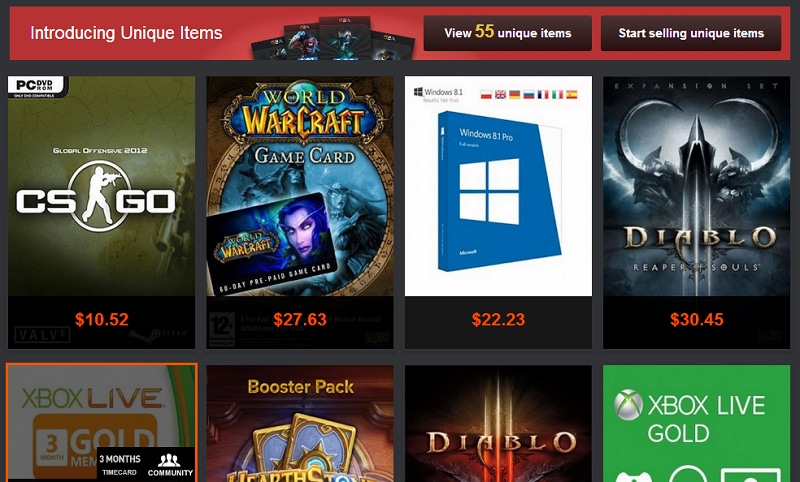 An interesting future from a shady past
The new studio has already announced plans to look at the VR market in great depth. While a straight-up game is already in the works, the studio has also announced plans to develop medical VR technology which could be used to help detect heart defects in babies.
It is definitely somewhat impressive development given its roots in G2A shady past. They have cleaned up its act a lot recently, however, they were the subject of much controversy for a while. The website was found (or at least accused) of encouraging credit card fraud by not verifying the sources of their codes. In other words, people were stealing credit card details, buying game codes and passing them on the G2A to effectively launder them.
As above though, G2A has since moved away from that rather grey legal area.
The future Monad Rock
Any collaboration with G2A would likely suit both parties. Particularly if their game releases were prioritized via their website. Such a deal could see both parties benefiting from it financially very well.
If nothing else, it is surprising. Not many would have expected that G2A would have led to a game developer. Who knows what's next for them, probably a cryptocurrency.
What do you think? Do you use code websites? Surprised a game company has been born from it? – Let us know in the comments!
Support eTeknix.com
By supporting eTeknix, you help us grow. And continue to bring you the latest news, reviews, and competitions. Follow us on Facebook and Twitter to keep up with the latest technology. Share your favourite articles, chat with the team and more. Also check out eTeknix YouTube, where you'll find our latest video reviews, event coverage and features in 4K!
Check out our Latest Video