Gadget Show Create Worlds Largest Game Of Pac-Man
---
---
---
Peter Donnell / 10 years ago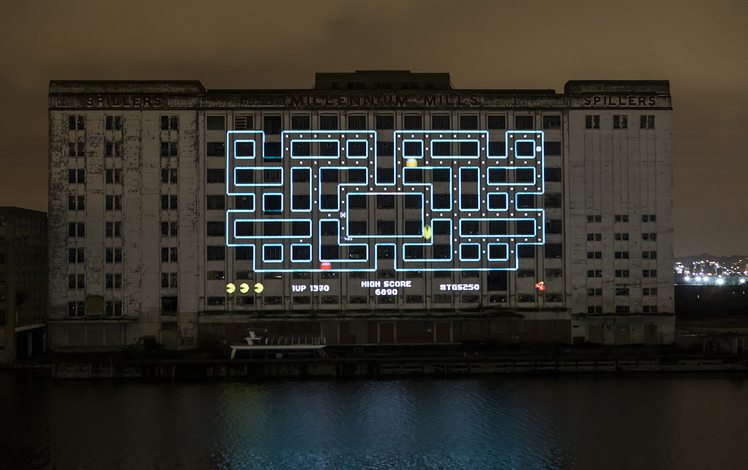 We all love playing on the big screen from time to time, but for Namco Bandai and Channel 5's The Gadget Show, that simply isn't enough. The shows team worked together with Namco Bandai to create the worlds largest even game of Pac-man by using projectors and the side of the Victoria Dock building in London.
Measuring a staggering 2,219 metres squared there is no doubt that this is some seriously huge gaming real estate and while we do not have video of the game being played, the show has leaked out a photo in advance of the TV premier on December 9th.
The stunt was performed as part of the shows 250th episode, but also as a promo for the upcoming Pac-Man and the Ghostly Adventures video game that is due for release in March next year.
One thing is for certain, this looks really cool and I bet it was a pretty awesome sight for any passers by on the day of filming.
Thank you Pocket Lint for providing us with this information.
Image courtesy of Pocket Lint.