Gainward GeForce GTX 770 Phantom OC 2GB Review
---
---
---
Andy Ruffell / 10 years ago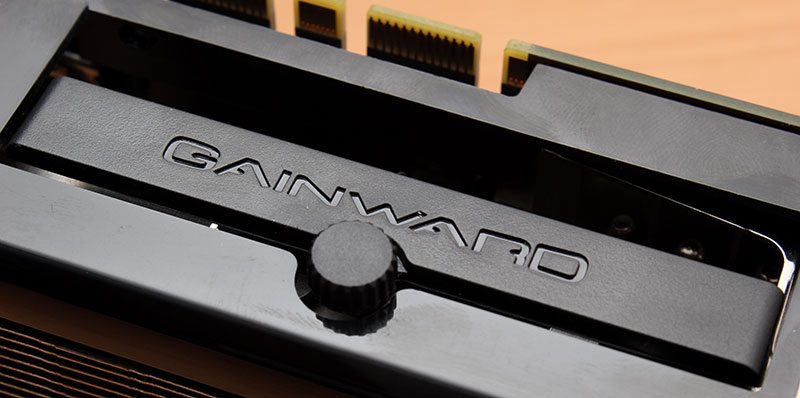 While the GTX 780 and 770 were both released recently, there has been more focus from brands on the 770 counterpart as it offers much better value for money when looking at a price vs performance argument than pretty much any other card on the market from both AMD or Nvidia, and with that we've had a lot more GTX 770's come through our door, than we have 780.
As we start plowing through these cards, we also found a chance to start working with a brand that is fairly new to us, and perhaps doesn't have the biggest presence in the UK market, unlike other key manufacturer's and this is Gainward. Today we find their GTX 770 Phantom OC landing with us which is said to offer all of the benefits of a GTX 770 with an increased clock speed thanks to the overclock and their patented Phantom cooling solutions which provides extreme silence and extreme cooling with a unique design behind it too.
With a slightly higher price point than a reference GTX 770, we're here to find out if the extra £30 is worth spending, and if the overclock really does help push performance while remaining cool and quiet at the same time. We will be comparing this directly to a reference GTX 770 among other key cards that are currently on the market.
Before we get straight into the performance though, there are a few things we need to look at which includes the packaging and what Gainward bundle in with the card, before we take a detailed look at the card itself and its Phantom cooling solution. Once we've covered the design aspect, then we can get down to the nitty gritty and look at the specs in comparison to a stock card, and then find out if the performance increase really makes a difference while focusing on the performance of the cooler as well.
Of course, in natural eTeknix fashion, we will see if the overclock can be pushed even further by manually increasing the clock speed and memory speeds on the card, but lets start by taking a look at what the GTX 770 Phantom comes in and exactly what's included.
The box itself is nice and includes a panel that flaps open to reveal a first view of the card. There are a few spelling errors on the packaging and some words are split between two lines, but this is no real problem to be honest. Inside we find a quick install guide, driver installation CD, twin 6-pin PCI-Express to single 8-pin PCI-Express power adapter, DVI to VGA adapter and a welcome addition; a HDMI to DVI adapter.