Gainward GTX 760 Phantom 2GB Graphics Card Review
---
---
---
Ryan Martin / 9 years ago
Introduction
---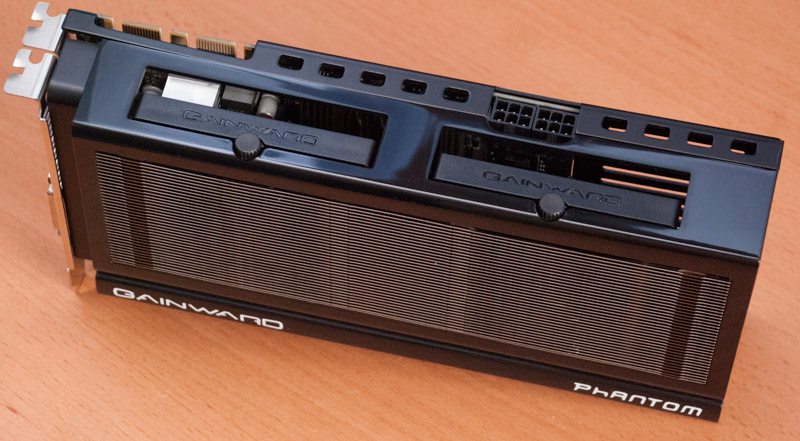 Gainward's Phantom series of graphics are famous the industry over for their unique design. While everyone adds their cooling fans to the outside of the cooler, Gainward do it differently and hide them inside the cooling solution. This fresh take on cooling graphics cards gives not only a very unique aesthetic but also a very quiet solution. When we looked at the Gainward GTX 770 Phantom about two months ago it walked away with our top award – the Editor's Choice award due to its great performance, quiet cooling and sleek aesthetics. Today we will be hoping that Gainward's GTX 760 Phantom can do the same and with it using the "sweet spot" GPU of the GTX 700 series, the GTX 760, we are hoping for a card that is not only great on the performance, but also friendlier on the wallet than other Nvidia GPUs such as the GTX 770 and GTX 780.
Out of the box the the Phantom GTX 760 from Gainward has a clock speed of 1072MHz base and 1137MHz boost up from Nvidia reference speeds of 980MHz base and 1085MHz boost. The memory is slightly overclocked to 6200MHz, that's compared to the reference 6008MHz. This means about a 9% overclock on the GPU in addition to a tiny 1% on the memory. That said we can expect Gainward's implementation of the GTX 760 to be about 10% faster than a reference GTX 760 if the overclock is anything to go by.
Our Gainward GTX 760 Phantom arrived with full retail packaging and the box is very simple and sleek showing an image of the product and the key features.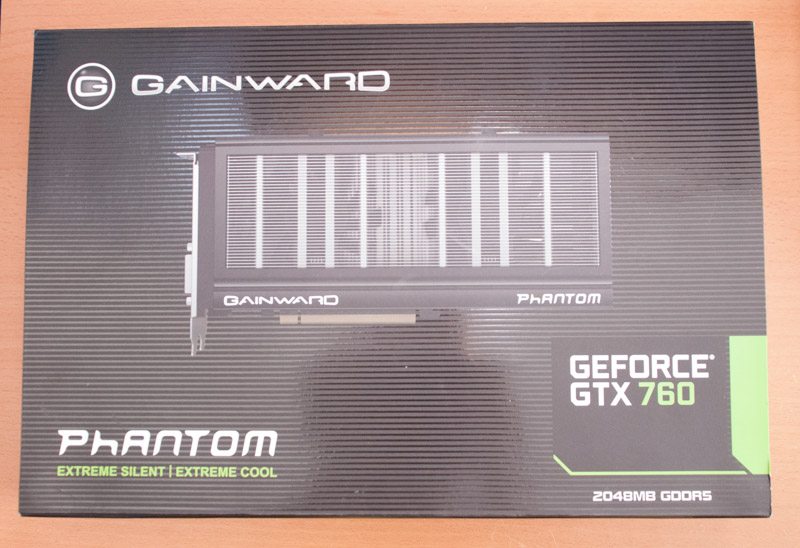 The back is more lively and interesting with lots of details on the key features of the product, or as some might say this is the "marketing page" of the packaging.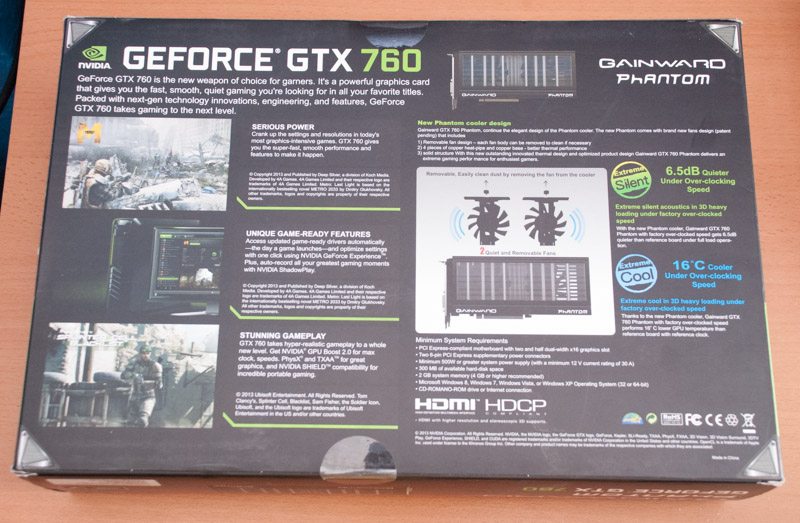 Included with the Gainward GTX 760 Phantom is a manual, driver disc, DVI to HDMI adapter, VGA to DVI adapter and a molex to 6 pin adapter.