GALAX GTX 1080 Ti Hall of Fame Edition Graphics Card Teases 16+3 Phase VRM
---
---
---
Ron Perillo / 6 years ago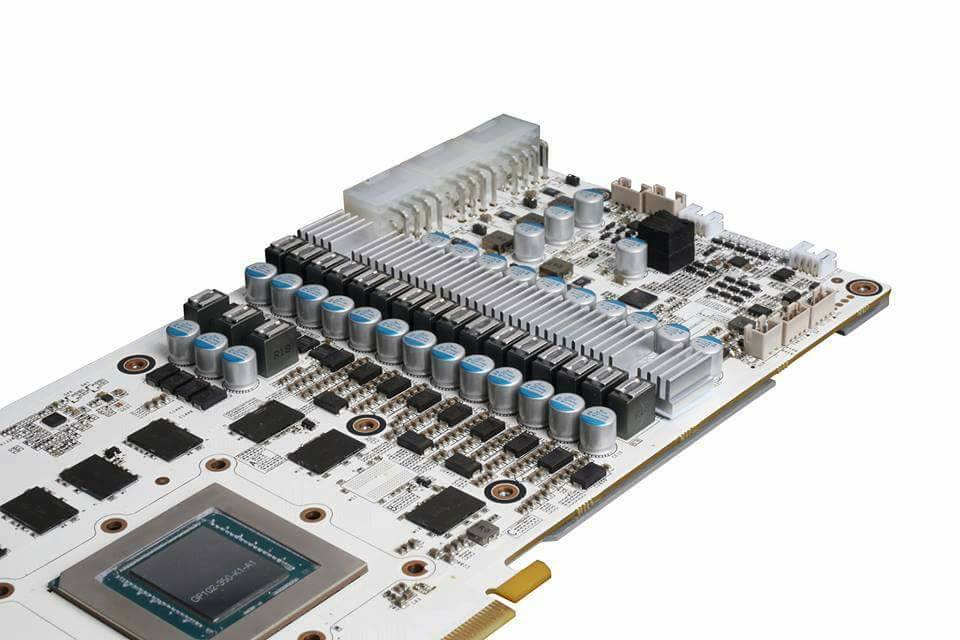 GALAX teased a photo of their GTX 1080 Ti Hall of Fame last month but now they are ramping up the teasing even further, putting new images on their GALAX OC LAB Facebook page showing off the unique all-white graphics card as well as the white PCB and custom VRM underneath. The Hall of Fame Series is the absolute best video cards from GALAX and are overwhelmingly superior in both aesthetics and power delivery compared to usual graphic card offerings.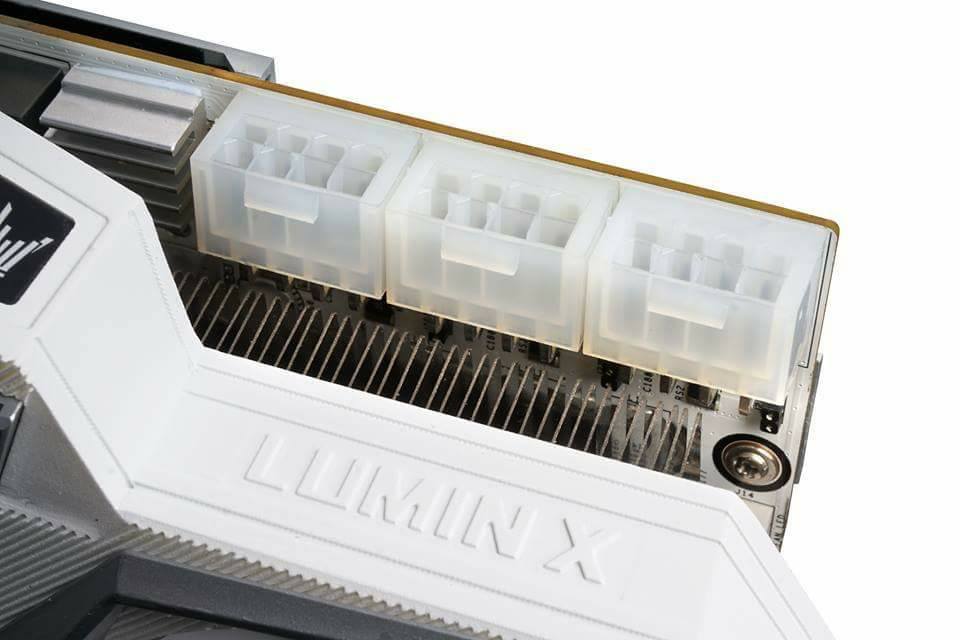 One of the teaser photos show an insane 16-phase GPU VRM with three phases for the memory. The MOSFETs are covered with a heatsink but they are most likely integrated power stages. Overclockers will definitely love this video card, and it is fed with three 8-pin power connectors so the voltages can be pushed beyond what other GTX 1080 Ti video cards are capable of.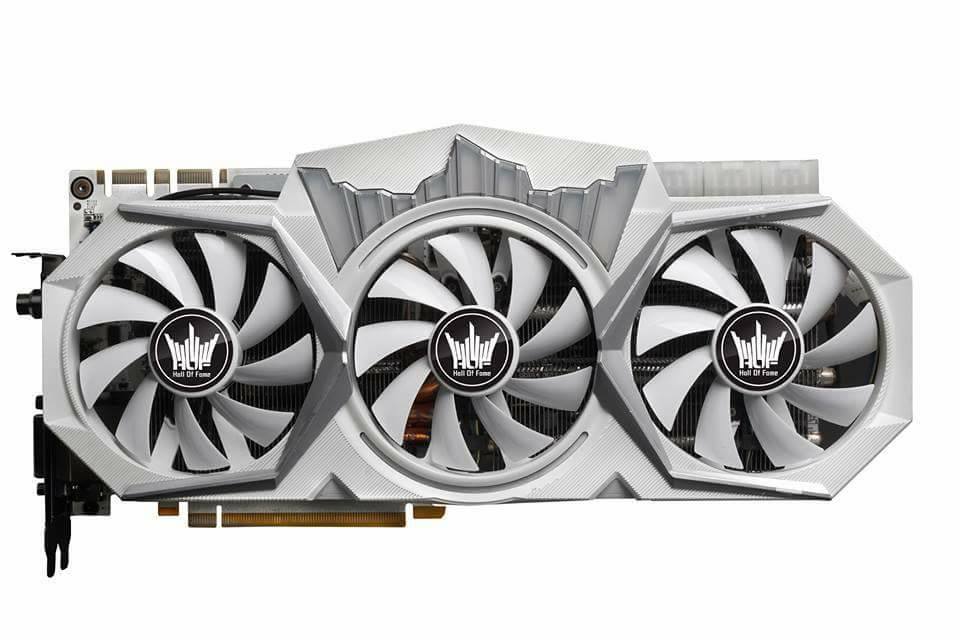 A teaser photo of the rear shows a HyperBoost button similar to the one found on previous Hall of Fame graphics cards which allows for single button overclocking. GALAX has not announced a release date yet or a price for it, but it is definitely something worth waiting for. The current record for highest clocked GTX 1080 Ti is set at 3GHz by overclocker K1ngp1n using an EVGA GTX 1080 Ti Founder's Edition graphics card on LN2, so it would be interesting to see what this GALAX 16+3 phase GTX 1080 Ti monster can do.