Game Max Onyx RGB Tempered Glass Chassis Review
---
---
---
Peter Donnell / 6 years ago
Introduction
---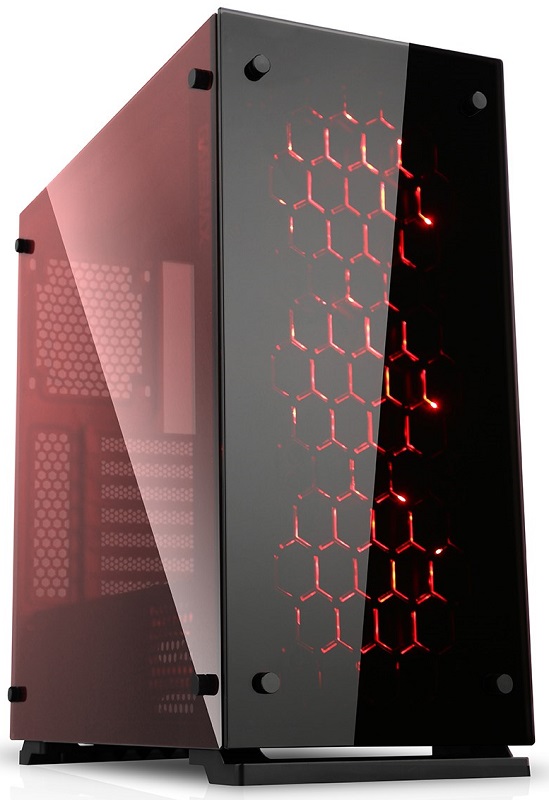 Today is a very exciting day here at eTeknix HQ, as we're taking a look at our very first Game Max chassis! The Onyx is already a popular product, having sound quite well, we're eager to see what all the fuss is about. With a focus on competitive prices, while still delivering the high-end features you would expect from most brands premium products, it's easy to understand why it's so popular, but we're here to take a much more in-depth look that the specifications table doesn't let you appreciate.
"Game Max Onyx is made with a very simple and classic design but the tempered front panel and the attractive tempered glass is on both sides of the case. There is one button at the top to control your LED's freely, 3 x RGB 120mm fans included make the Black Onyx an ideal solution for the gaming enthusiast and an excellent cooling solution to help keep the computer temperature low. There is 1 x USB3.0 and 2 x USB2.0 located on the top giving the user easy access, The I/O ports allow you to connect to most media storage devices."
Tempered glass front and side panels, three high-quality RGB fans pre-installed, an LED lighting control switch, room for an ATX motherboard, high-end graphics cards, a built-in PSU shroud, and much more, it's certainly ticking all the right boxes for a great chassis. Of course, one of the most appealing aspects is that all these features come included in a chassis that costs just under £80!
A Closer Look – Exterior
Right out of the box, this is one fantastic looking chassis, with tempered glass on both sides, as well as on the front panel, it certainly makes for a stunning display case. Of course, with the system lights off, it's quite reflective, but you can still see through the tinted glass.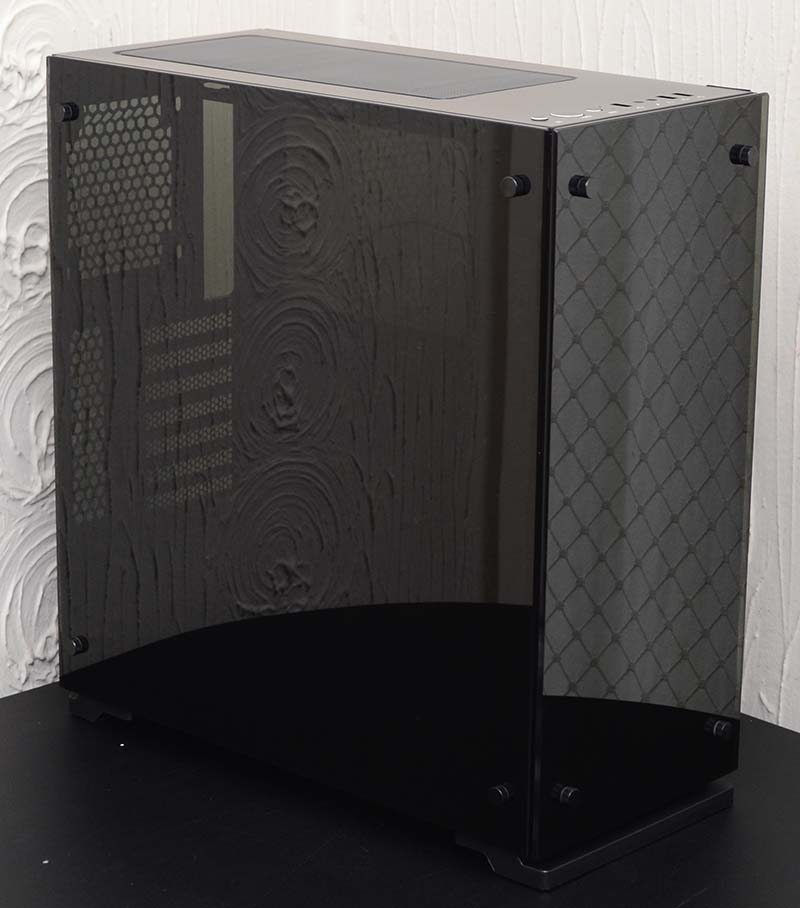 All of the glass panels are easily removable, with four thumbscrews and rubber grommets on each panel, allowing you relatively easy access to the interior.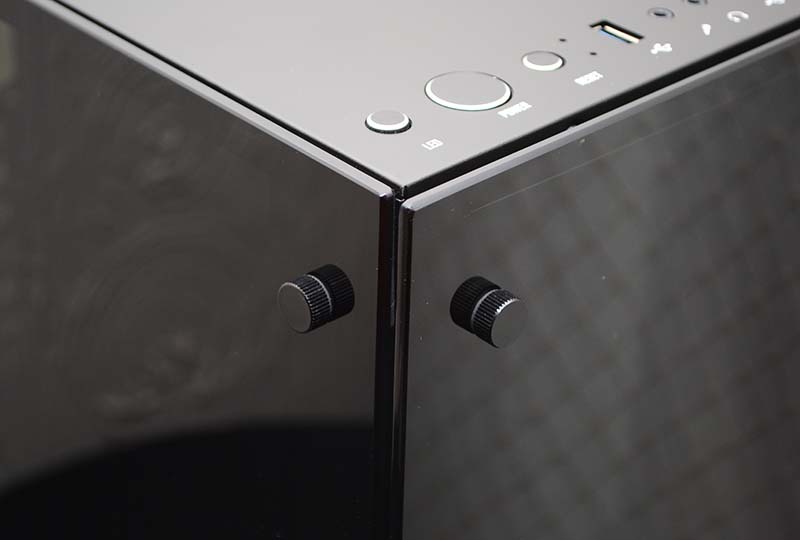 The front panel looks pretty featureless with the lights off, but as you'll see shortly, it's really not!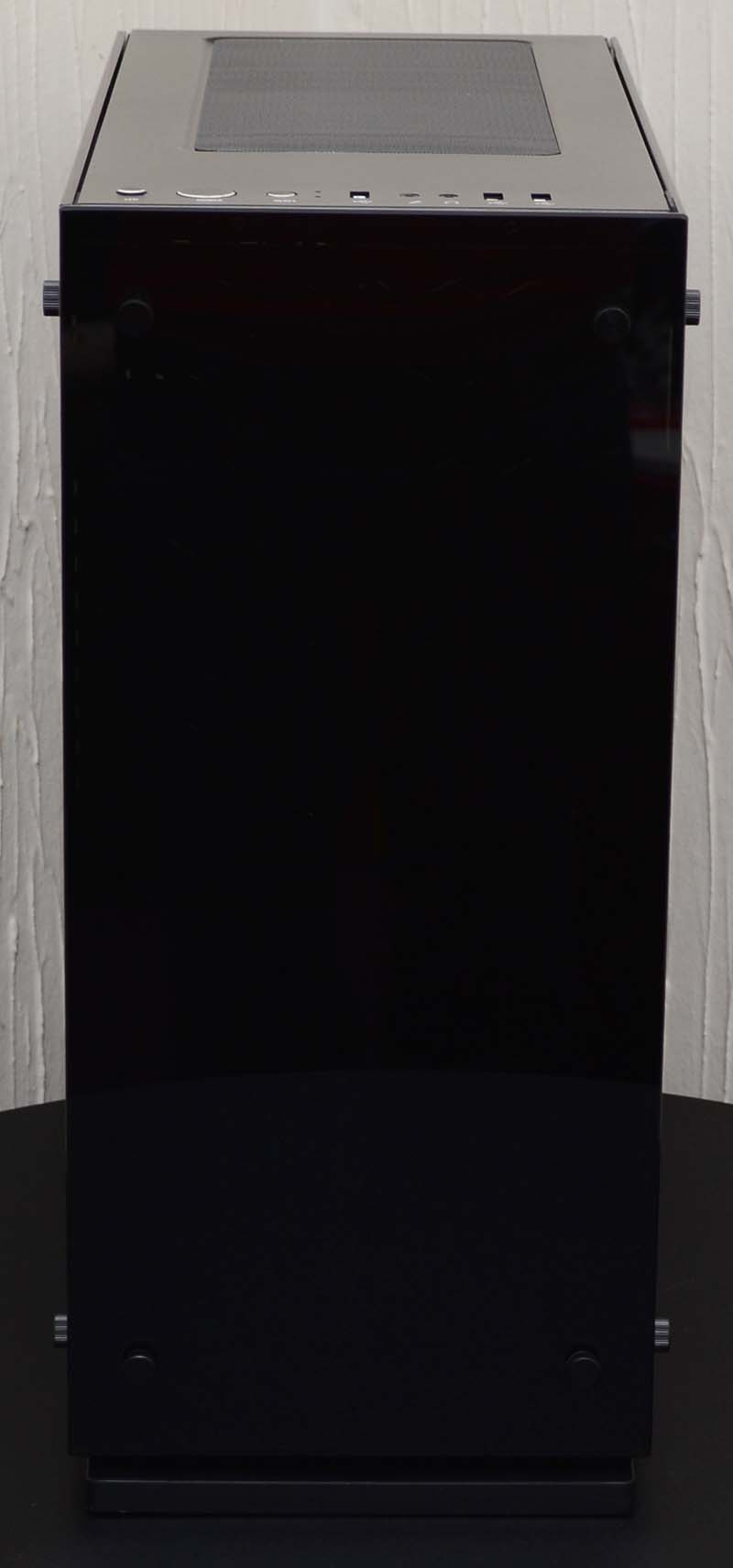 Located at the top front of the chassis, you'll find a tidy I/O panel, with three nicely designed buttons for LED control, power, and reset. There's a single USB 3.0 port, HD audio jacks, as well as 2 x USB 2.0 ports.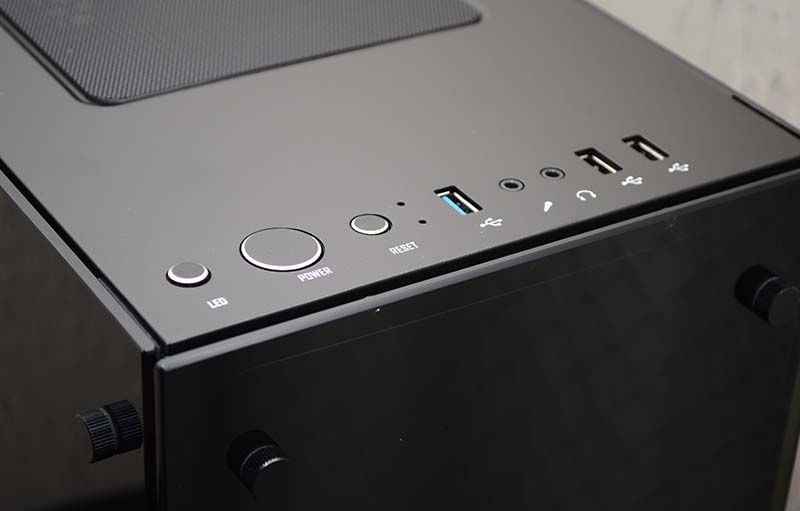 Down the right side, more tempered glass, so you'll need to take a little care with your cable routeing, but at least the chassis will look great from all angles.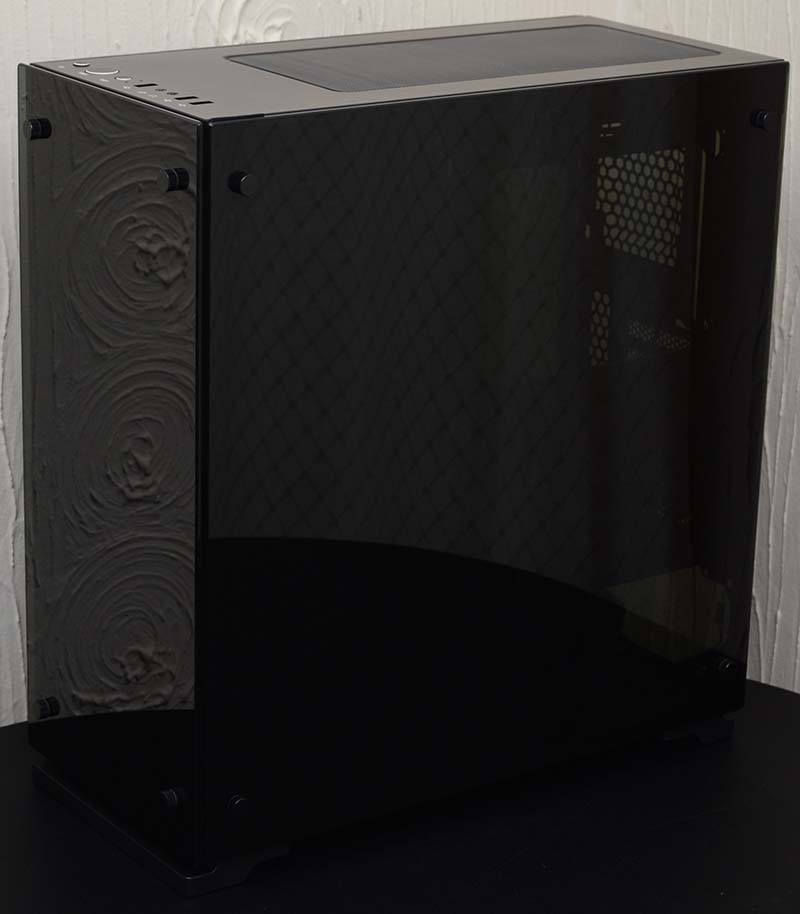 At the back, things are pretty standard, with a fan mount at the top, expansion slots in the middle, and a PSU mount at the bottom.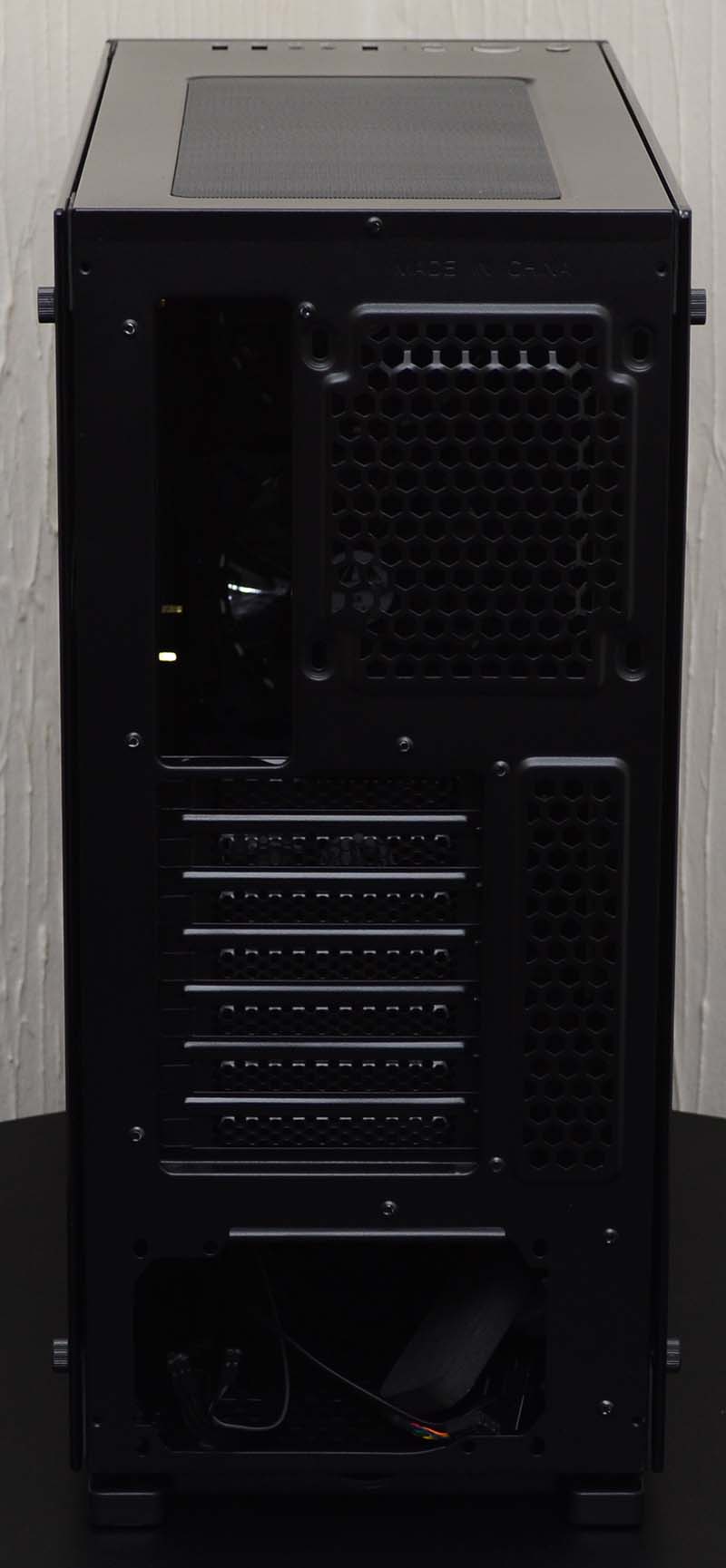 The fan mount is a 90mm fitting, although no fan is included here; it's unlikely you'll need one, but you can add one if you wanted to.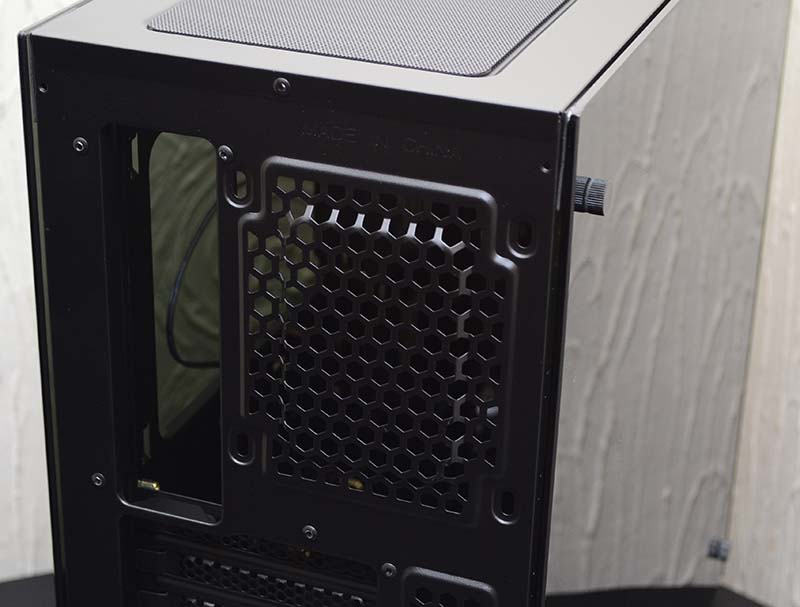 There are seven expansion slots, each fitted with a reusable ventilated metal cover; more than enough room for a multi-GPU configuration.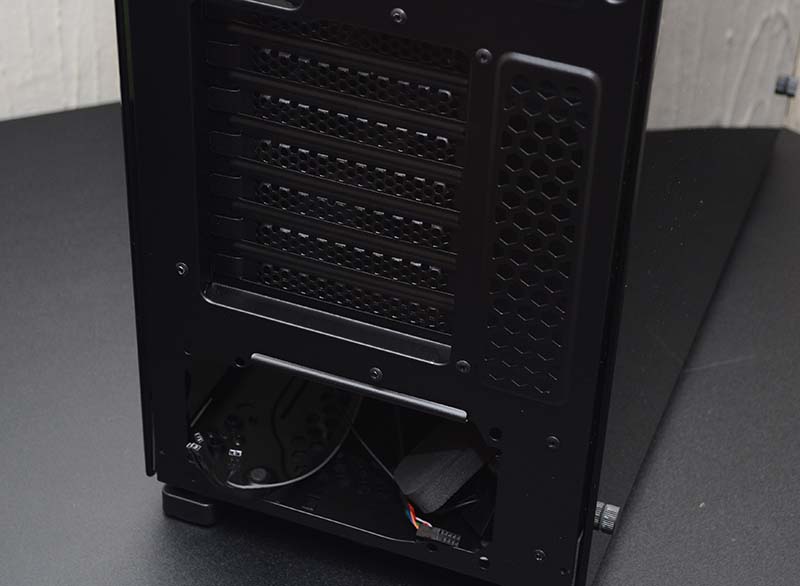 At the top, a magnetic fitting dust filter for the top fan mounts; very easy to remove and clean.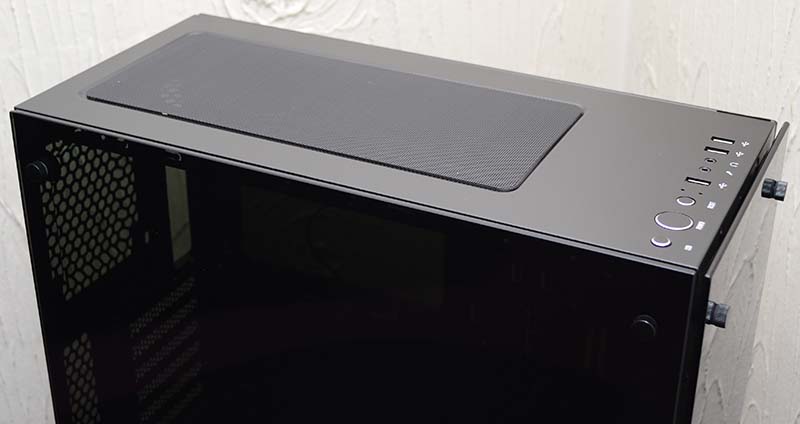 You'll find room for 2 x 120mm fans here, although space is limited on the interior, so you may not be able to mount a radiator here unless it's very thin and there's no hardware on the motherboard that would conflict.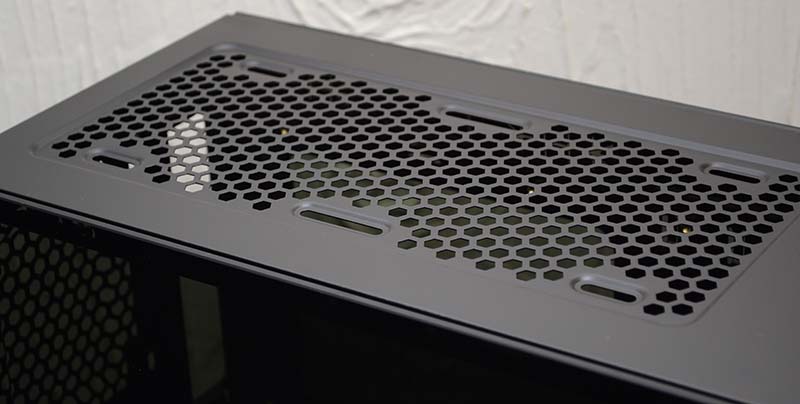 there are two full-width feet on the chassis, giving it excellent stability, but also some extra ground clearance for the PSU air intake, which comes fitted with a slide-out and washable dust filter.