Game Max Starlight Mid-Tower Chassis Review
---
---
---
Peter Donnell / 4 years ago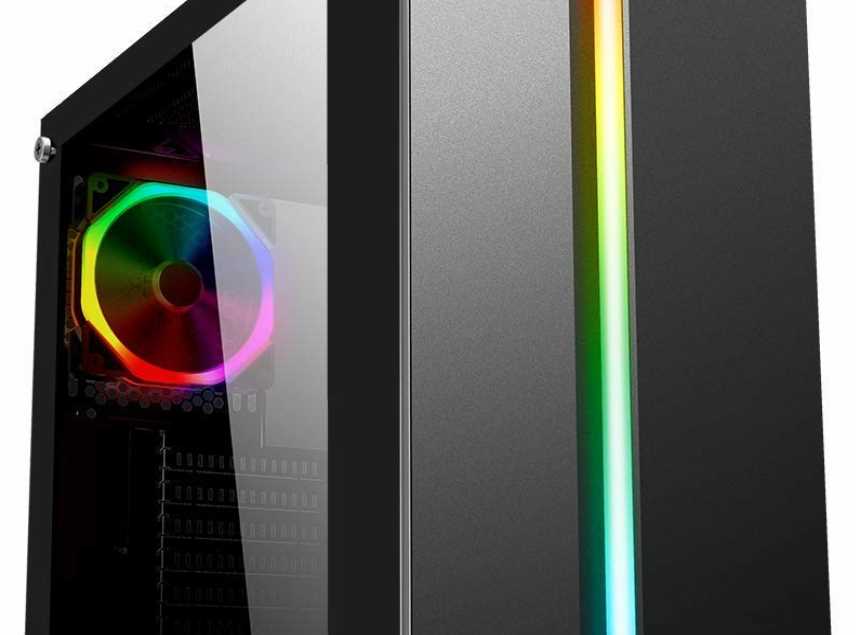 Game Max Starlight
There are loads of great chassis on the market these days, and you have to look pretty hard to find a bad one from the more established brands. Game Max has continuously put out many impressive products, and even more so, they're prices have been mostly amazing too. when it comes to RGB, tempered glass mid-towers, they seem to be able to offer more value for money than any other brand right now. Furthermore, with us taking a look at the Starlight, it seems that trend is set to continue.
Priced at just £59.50, the Starlight comes equipped with support for an ATX motherboard, large GPUs, big coolers and more. It also features a tempered glass side panel window, a built-in RGB controller for up to 9-devices, AURA sync, an IR remote, RGB front panel lighting, RGB fans, and more.
Features
Design – The Starlight is a Mid-Tower gaming case with a unique design it comes with cutouts on the right-hand side to provide good airflow, a full tempered glass left side panel and a Rainbow RGB strip on the front.
Fans – Supports up to five fans with 1 x 120mm single-ring Halo rainbow RGB fan included giving your chassis some added colour.
LED button – The LED button on the I/O panel allows for easy access when changing the colour of the Rainbow RGB fans.
PWM Hub & IR Remote Controller – The Starlight comes with a PWM hub and can connect to 9 devices in total, 6-pin fans. The hub comes with a 3-pin AURA connector and IR remote controller giving you unlimited control over your LED lighting.
Water-Cooling Support – The Starlight can fit 1 x 120 / 140 / 240mm radiator at the front, 1 x 120 / 140 / 240mm radiator at the top and 1 x 120 / 140mm radiator at the back to give the user extensive water cooling support.
Tempered Glass – Full left side tempered glass panel allowing the user to show off their internal components from all angles.
Removable Dust Filter – A dust filter on the top and bottom of the Starlight helps to prevent dust from getting into your build and helps improve the performance of your chassis.
I\O Ports – 2 x USB3.0 and 2 x USB2.0 and HD Audio.
Specifications
For in-depth specifications, please visit the official product page here.
What Game Max Had to Say
"Brand new for 2018 Game Max are proud to introduce the Starlight ATX Mid-Tower gaming case, with a full tempered glass left side panel. One Single-Ring Halo Rainbow RGB fan is included at the back and with room for an extra five fans this case really has something to offer. A Rainbow RGB strip on the front adds even more colour and gives you a new level of computer lighting." – Game Max
Product Trailer
———————–
A Closer Look – Exterior
---
Now that it's out of the box, the Starlight is making a good first impression. It's not particularly crazy, but it doesn't have to be either. It's got a nice clean look and I quite like it even with the RGB turned off.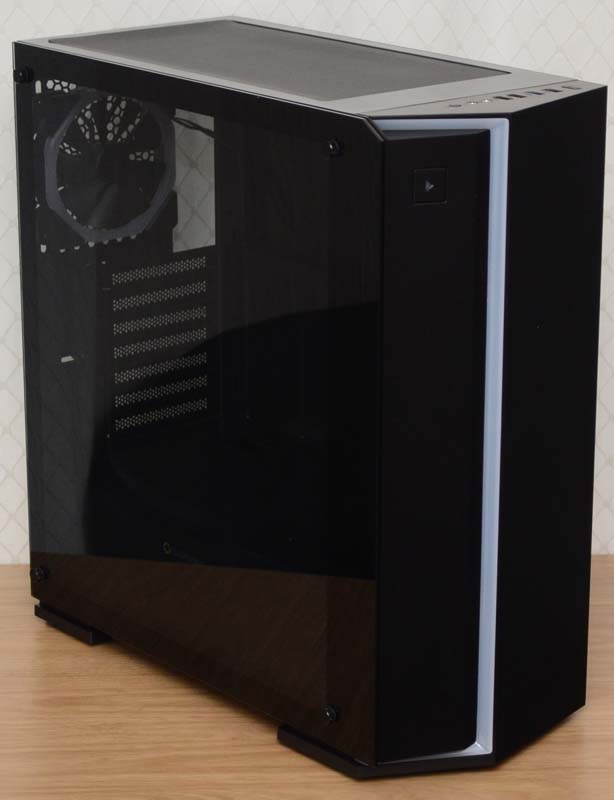 The side panel takes up the entire left side, and Gamemax even trimmed the corner so that everything flows together nicely.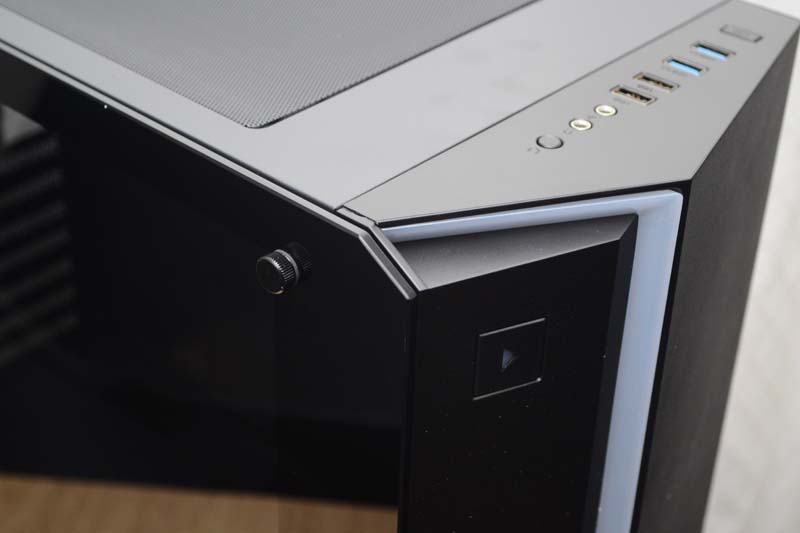 It's all held in place with four simple thumbscrews, keeping things looking clean and tidy, but also making it easy to access.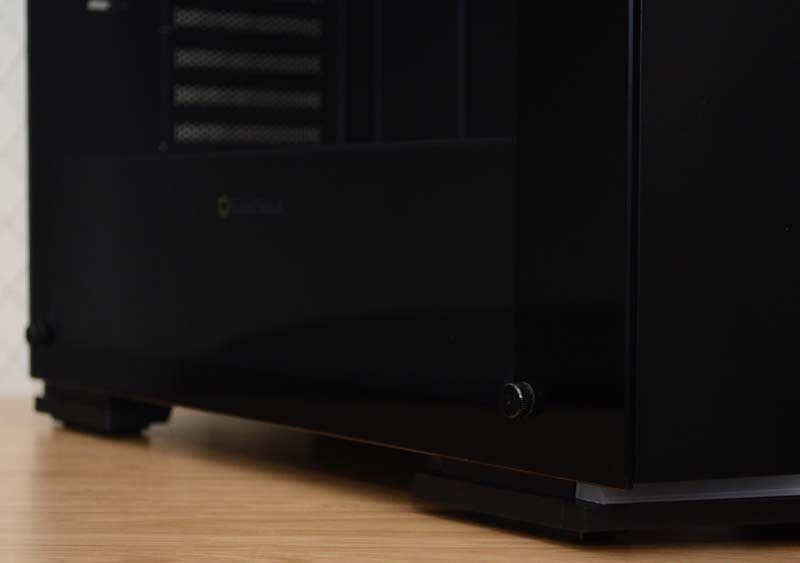 The RGB strip is very nicely designed, cutting in and out of the front panel, wrapping around and over/under. It's a frosted white bar, so it'll disperse the RGB lights behind it more evenly; just wait till you see it powered up!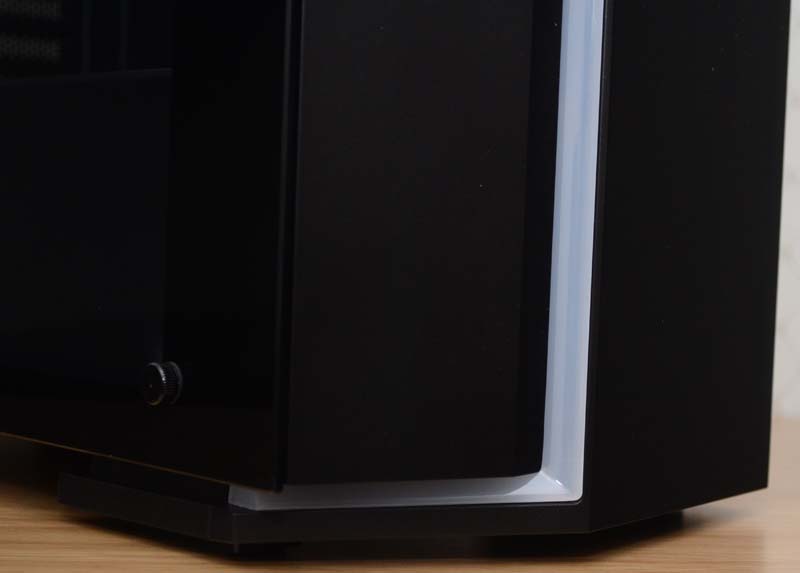 I/O Panel
Tucking into the top panel, a simple and clean I/O. There's a larger button on the front of the chassis for power, but also a small reset button up top. There are two audio jacks, and four USB ports; that's more than most people will need.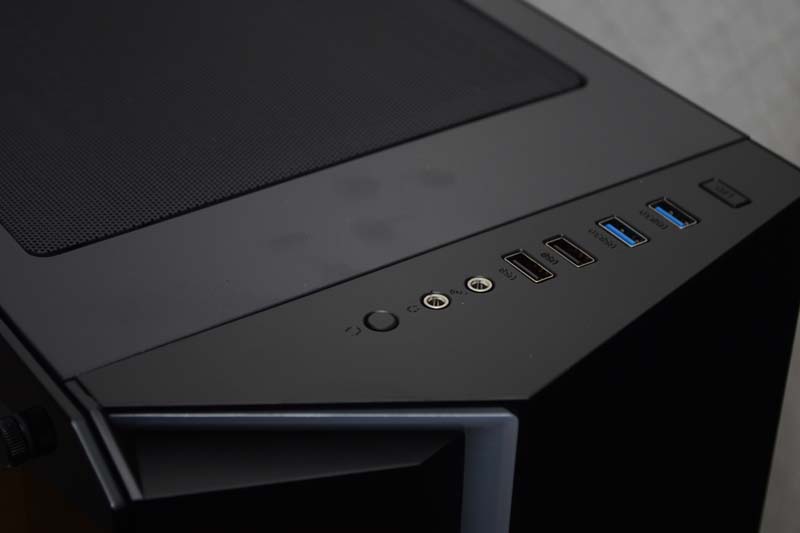 Located behind that, a full-size magnetic dust filter, which is perfect for stopping debris falling into the chassis, as well as letting heat out.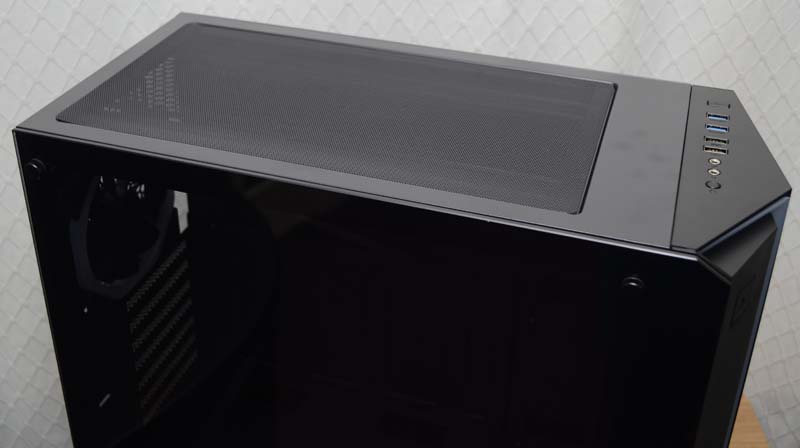 If you want to give that heat a push, there's room for both 120mm and 140mm cooling hardware up top also.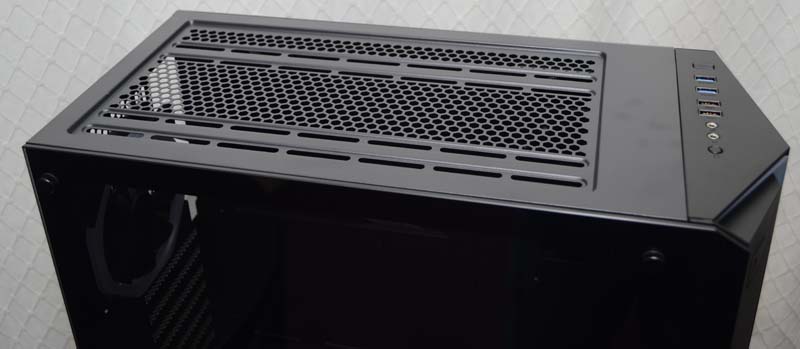 Right Side
The right side panel is about as standard as they come, but it gets the job done. One thing that you should see, is the extra ventilation down the right side of the front panel; those fans need air from somewhere!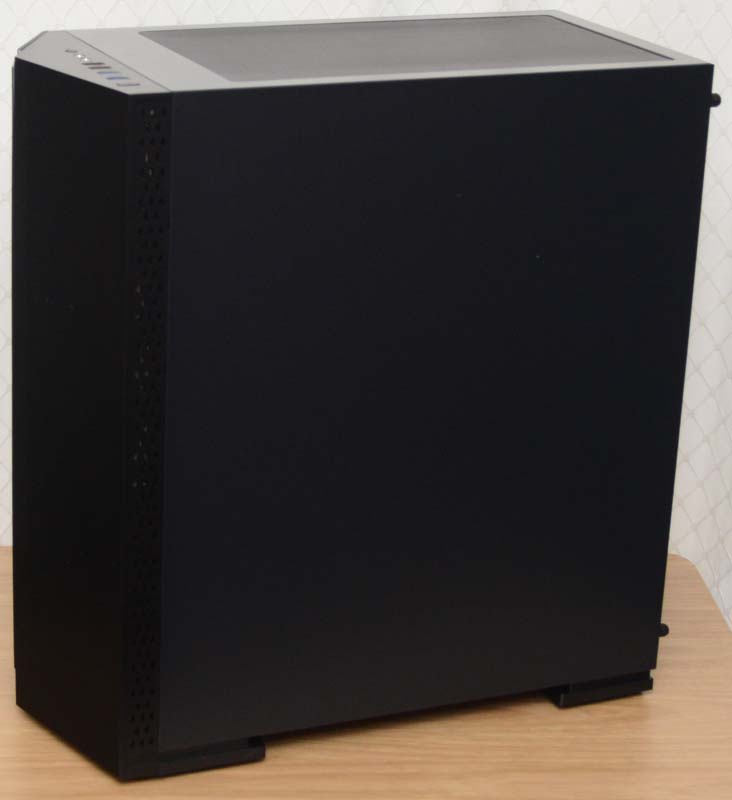 Around the back, it's all fairly straightforward again. There's a 120mm fan pre-installed in the back, although it'll support a 140mm fan, and the mount is height adjustable too. What does please me, is that all the expansion slot covers are reusable, not those nasty break-off ones; good job Game Max!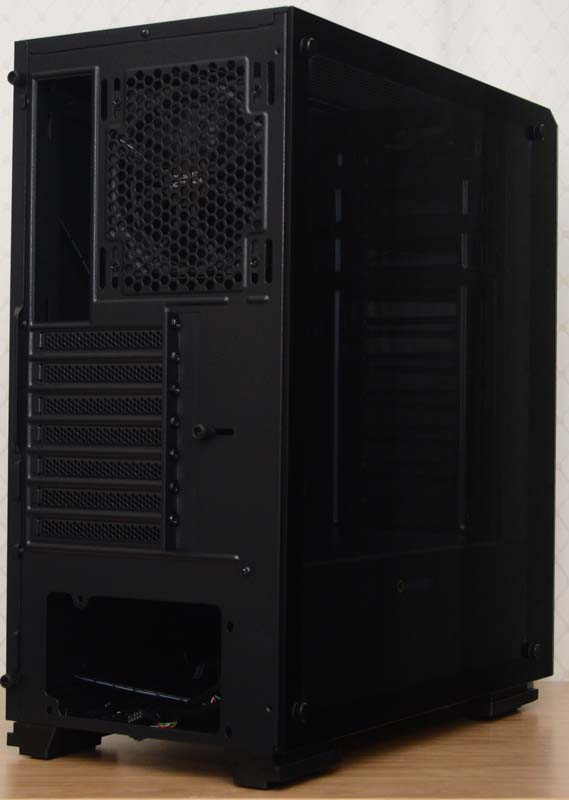 ———————–
A Closer Look – Interior
---
The interior is super clean, and at first glance, it doesn't seem like there's much of anything going on in here. However, there's a large cut-out for the motherboard CPU cooler mount. Also, there's a stepped design for the cable routing to the right of the motherboard. Finally, there are two smaller holes towards the front too.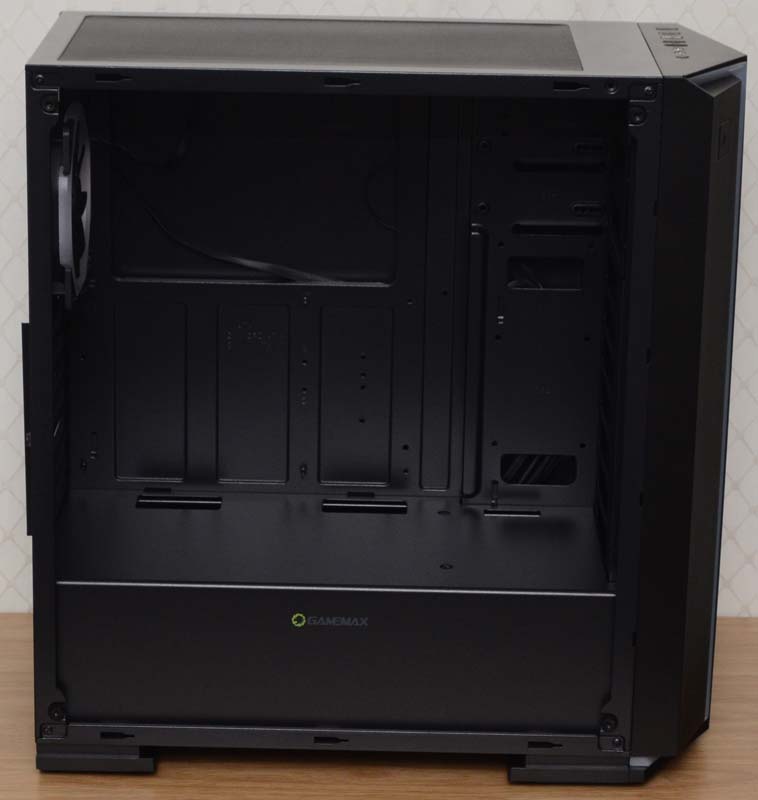 The PSU shroud is built-in and pretty robust but also features two cut-outs for routing cables to the motherboard. A third hole towards the window edge for routing GPU cables would be nice though, but hardly a deal breaker.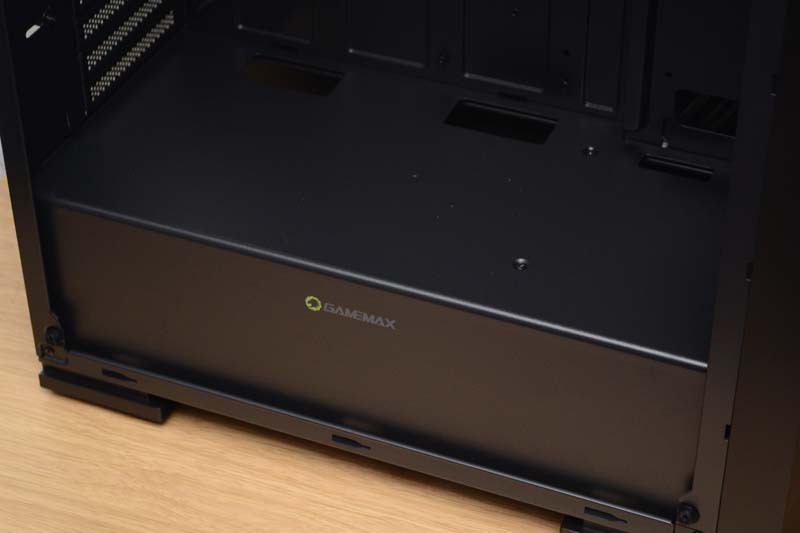 RGB Fan
In the back, you'll see that the rear 120mm fan is one of their own RGB models. It's pre-wired to the built-in hub too.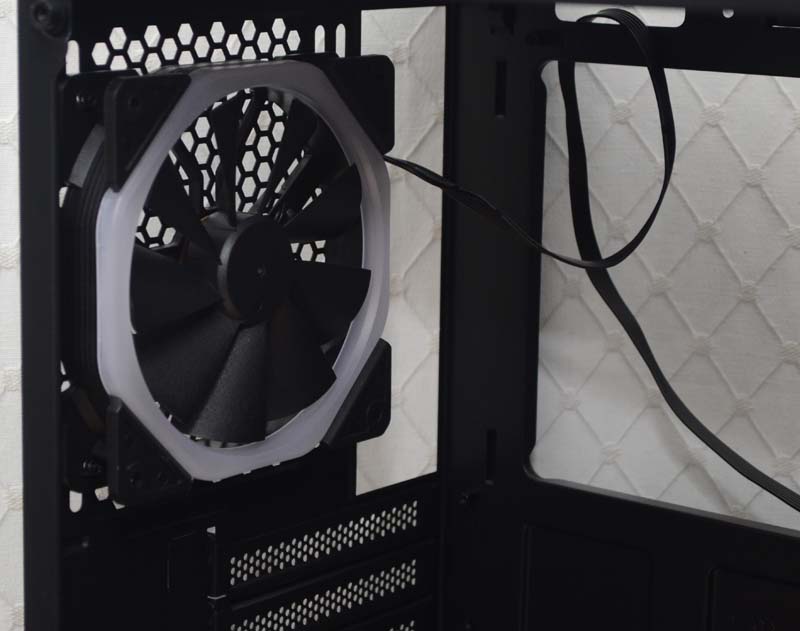 In the front, there's room for both 120mm and 140mm fans, and no doubt room for some water cooling too; personally, I would keep this an air-cooled chassis, but that's just me.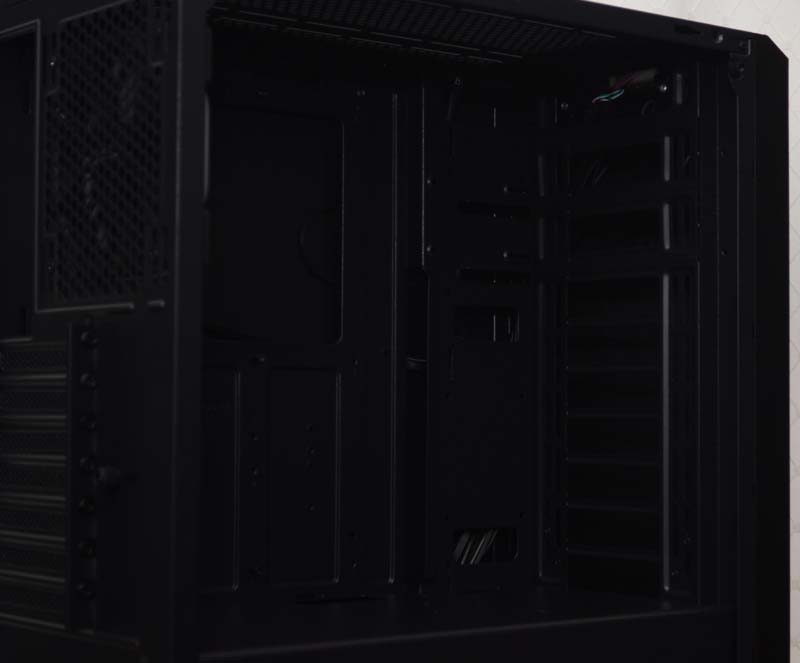 Behind the Motherboard
Around the back, there's an ok amount of cable routing space, nothing crazy. However, thanks to the cavernous PSU shroud, you shouldn't need much extra room anyway. There are quite a few pre-installed cables though, which mostly hook up to the RGB hub; all pre-installed fans and lights are wired and ready to rock.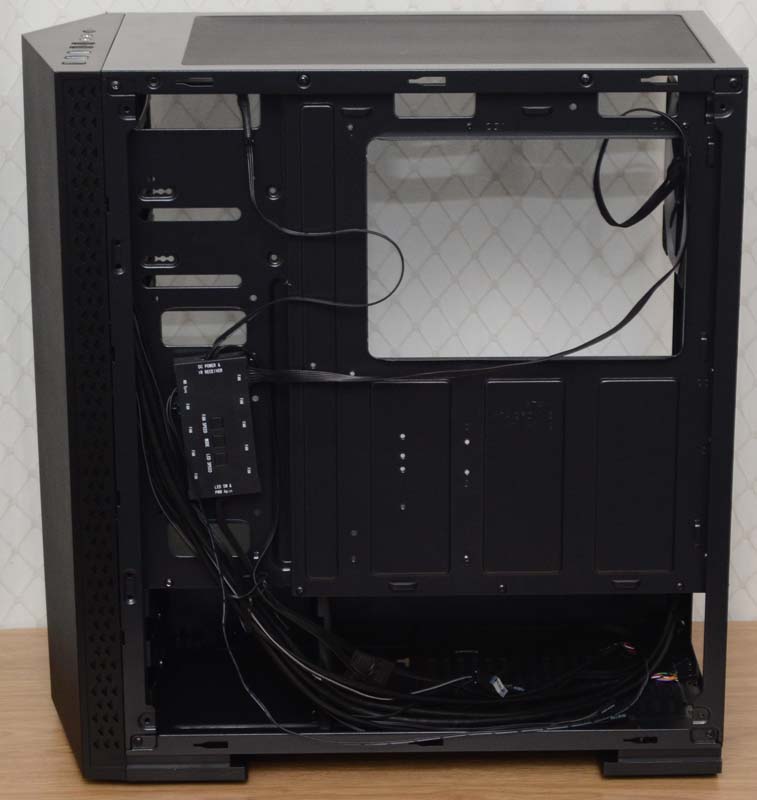 RGB Hub
The built-in hub has onboard controls. You could just dial in the settings you love and leave it alone forever. However, there's an IR receiver module too. Of course, that means you can control it once things are all sealed up. Furthermore, you can even use a sync cable to control the RGB with your motherboard. So, plenty of options then!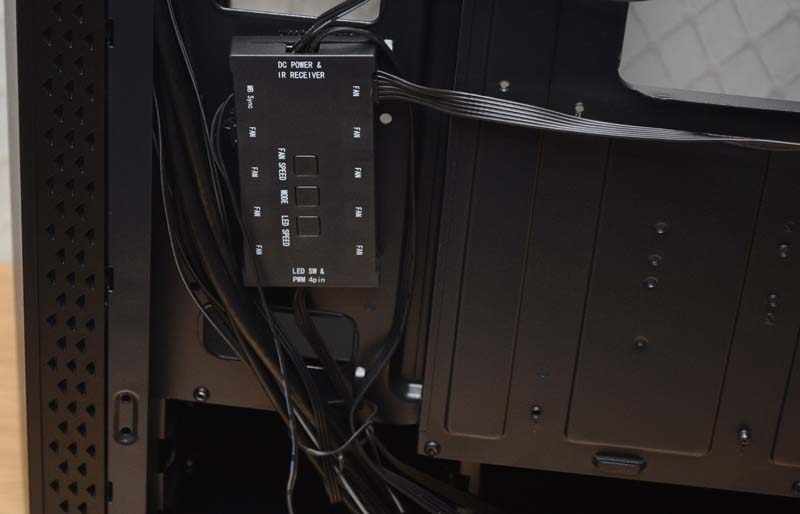 Tucked away below that, you'll find two HDD bays, which use screw rails. However, you can screw 2 x 2.5″ drives directly to the motherboard backplate also, giving you four drives in total.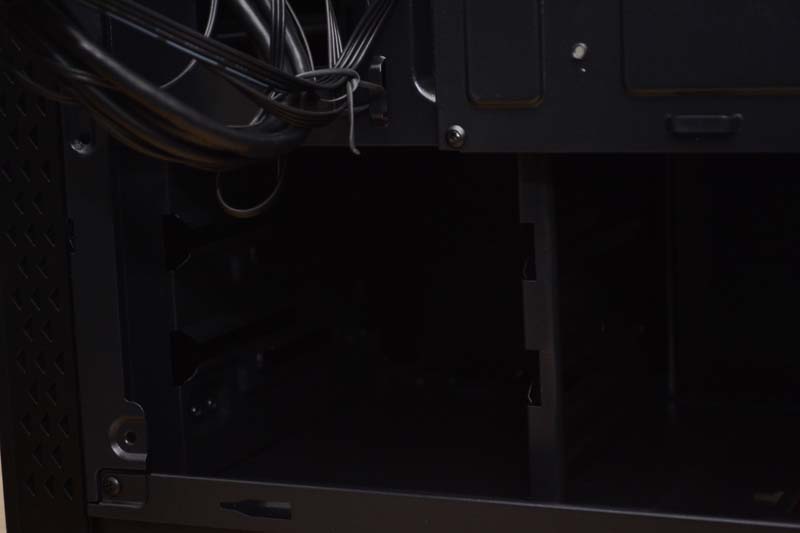 The PSU mounting area is surprisingly massive. It comes with its own air intake, dust filter, and plenty of cable storage space.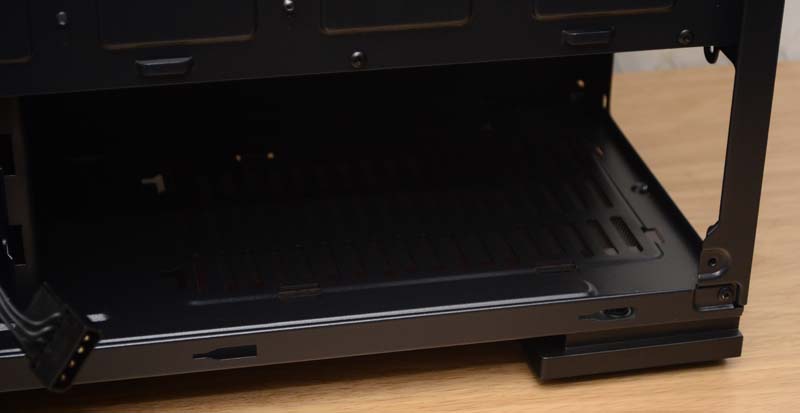 ———————–
Complete System
---
Affordable this chassis may be, but it's still a great looking bit of kit. With our test system installed, it looks pretty slick and clean on the interior, and the cable routing proved pretty easy to work with; even if the routing holes are limited.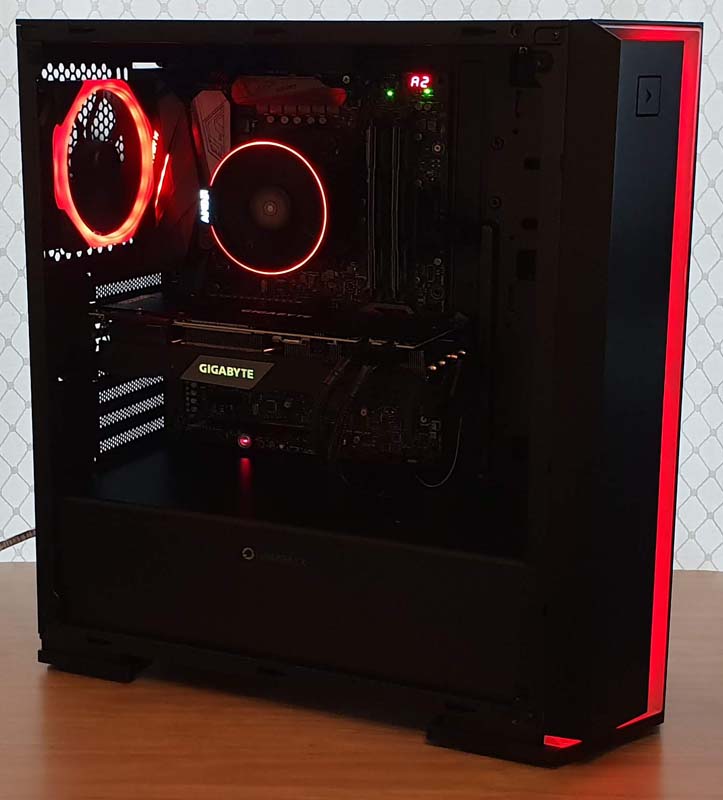 The big bright red elephant in the room is obviously the RGB lighting too. The rear fan and the front panel lights are synced. However, on our build, the GPU and CPU coolers are independently lit. However, if you have a compatible motherboard, GPU, etc, you can use software like Aura Sync to have everything match.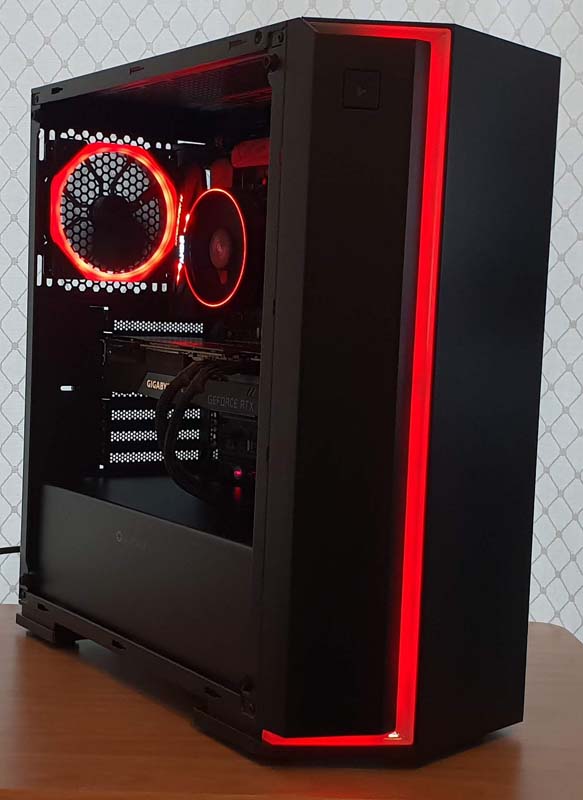 The vertical slot to the right of the motherboard isn't very big. However, it's just big enough to squeeze cables through for the 24-pin. There's good clearance above the motherboard for the CPU headers too, which is often lacking on these more affordable models.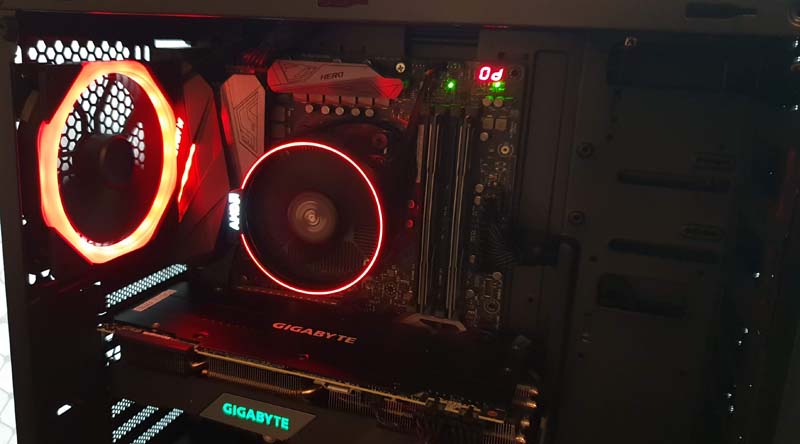 The GPU power cables can be routed through the PSU shroud at the back. However, I would have liked a routing hole below the GPU power connectors, so it doesn't have to trail. Of course, it still looks great anyway.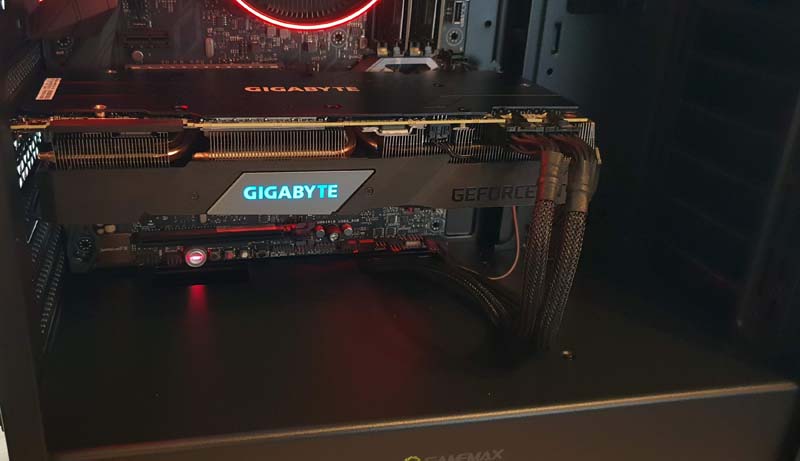 The RTX 2080 Ti we've installed is a big cart, but as you can see, there's loads of room to spare here. If you want fans or a radiator up front, there's more than enough room to do so.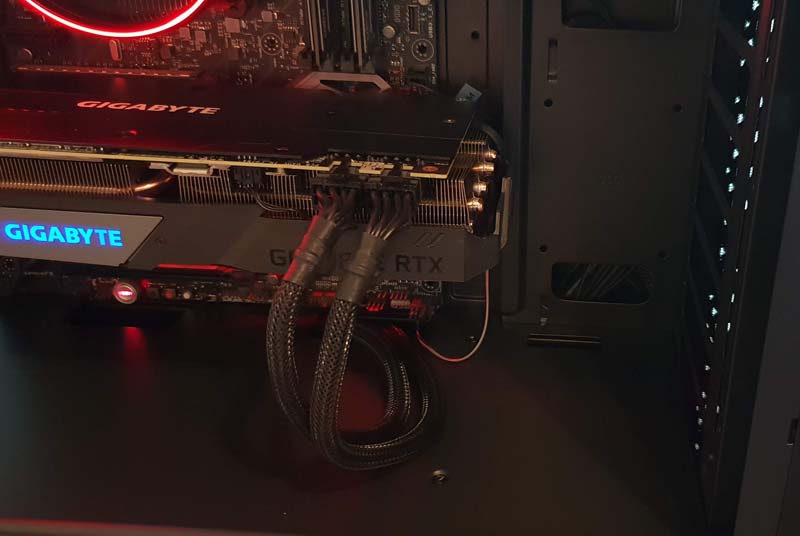 Radiators up top likely won't fit, but there's easily room up there for a bunch of fans if you require them.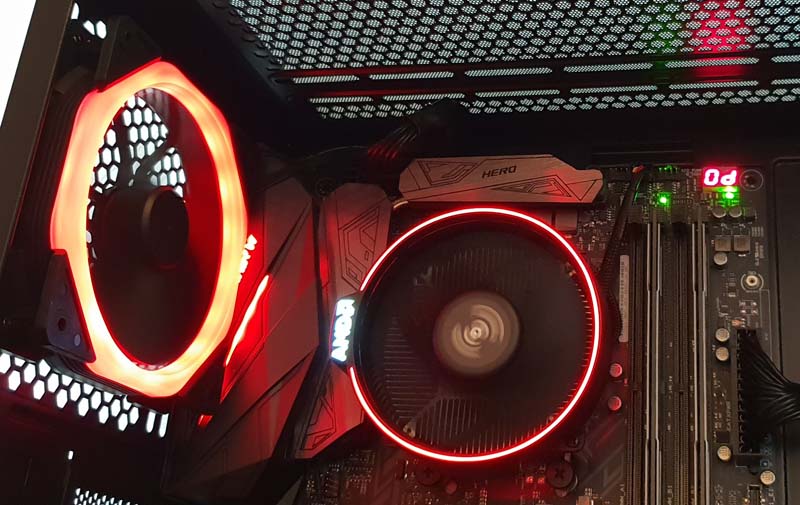 Finally, we have the glass back in place, and it looks stunning. There are loads of colour sync effects, fades, and paterns to skip through. However, pictures speak a thousand words, so enjoy the pictures and enjoy the light show!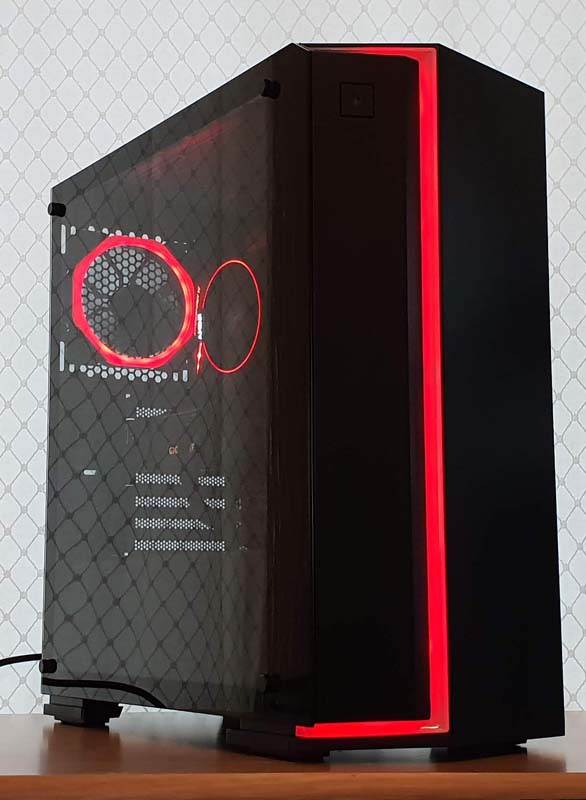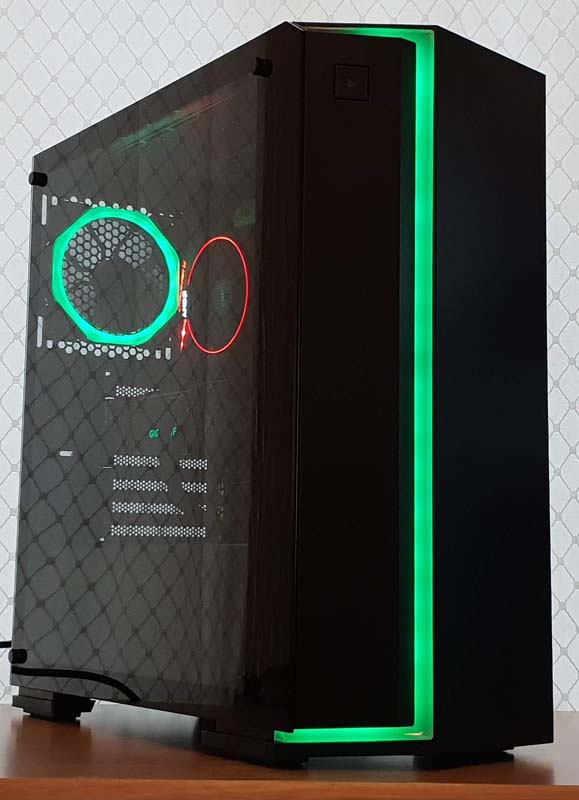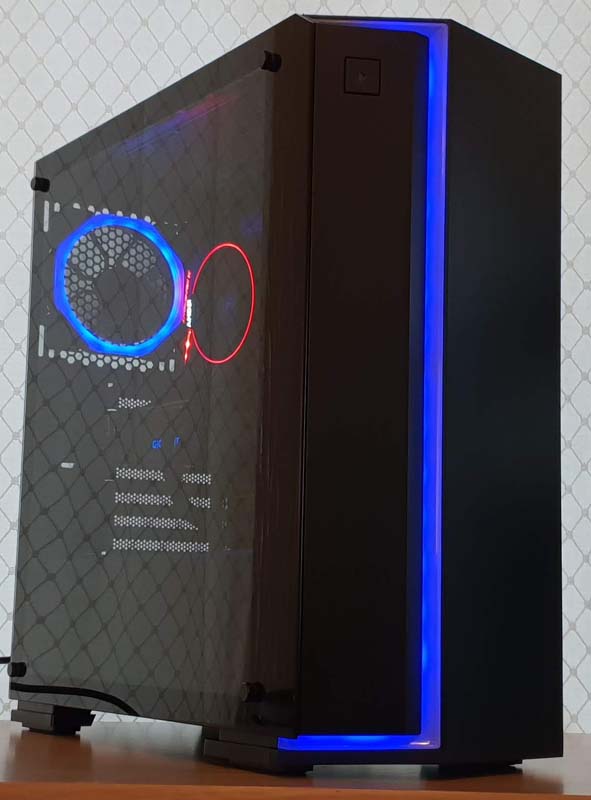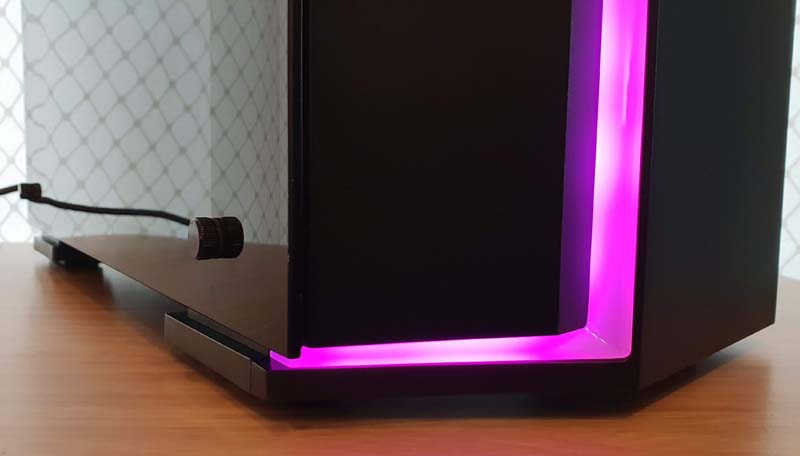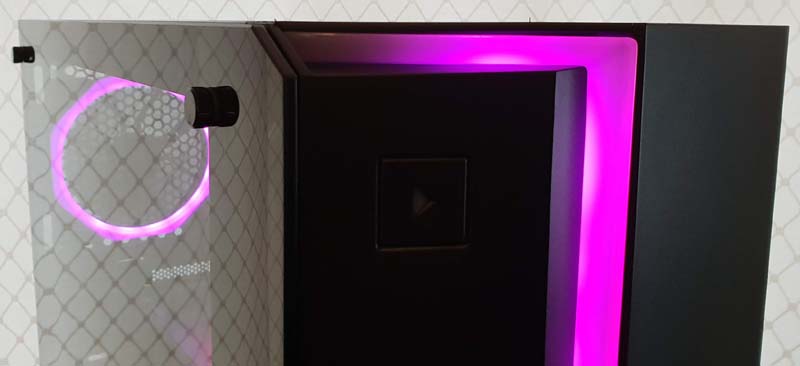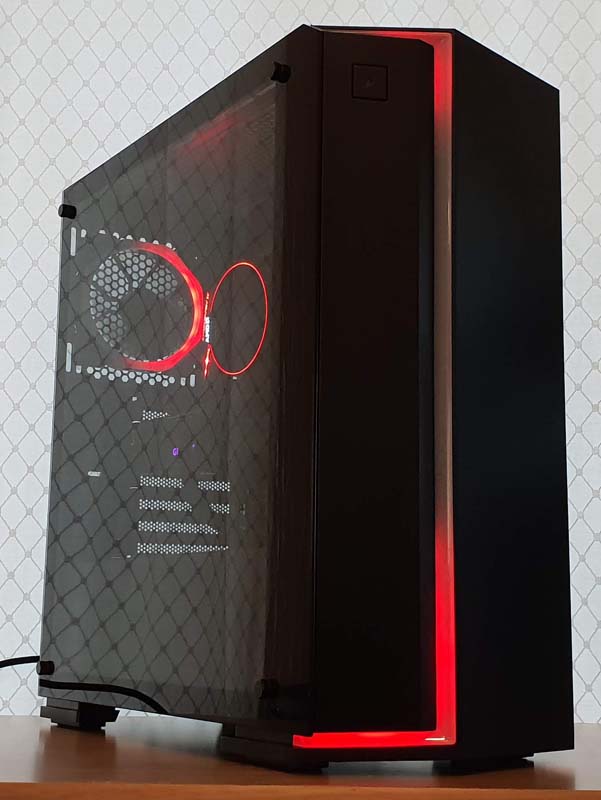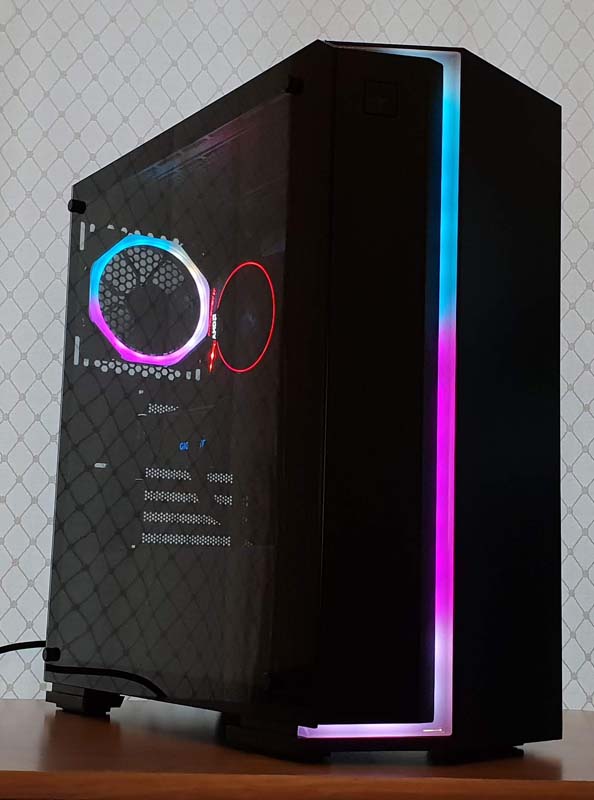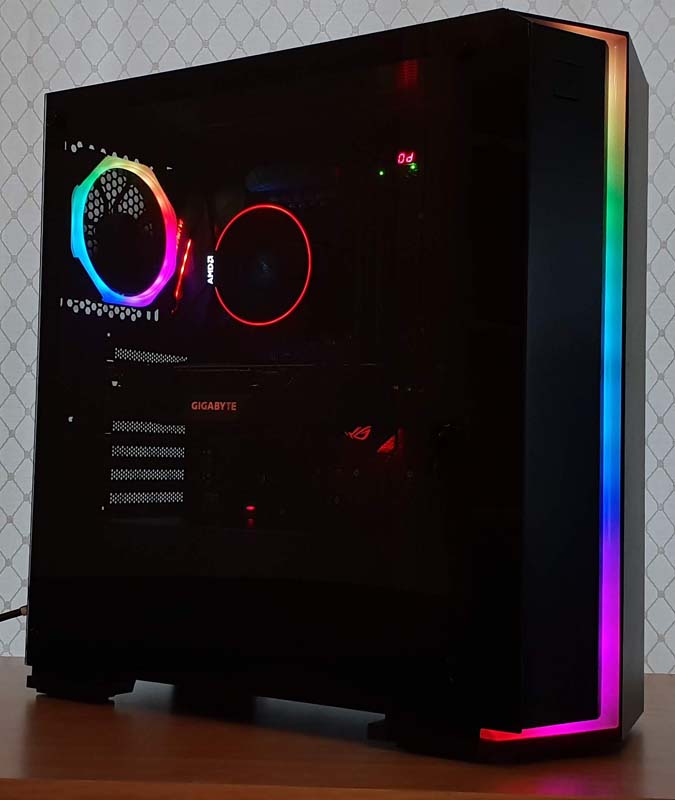 ———————–
Final Thoughts
---
How Much Does it Cost?
The Game Max Starlight is priced at an impressive £59.50. That's an amazing deal given how much you get included. There's that gorgeous RGB lighting in the front panel, and the rear fan, the fan hub, dust filters, tempered glass, and more. You'll struggle to get more for less. In fact, the most competitive chassis against this are pretty much all other Game Max models.
Overview
I love what Game Max has done here, and I'm sure many others will too. I've seen Game Max try to do models over £100 a few times now, and they just seem to fall short on the quality front compared to their rivals. However, at the sub £60 they're virtually untouchable and make some very competitive products.
Build Quality
The chassis is quite simple, and that's a good thing. Everything is hard-fixed, such as the PSU shroud being built right into the chassis. The HDD bays are just solid rails, and even the cable routing is just a few punched out holes. No grommets, no modular storage bays, no lift out panels. While this may be seen as a "con" to some, it means the Starlight is rock solid inside and out. Sure, throwing some rubber grommets in, and a few tool-free HDD trays wouldn't hurt the design, but it would push the price up.
Aesthetics
It's just a clean, simple and focused design that makes a statement worthy of a more expensive chassis. The RGB lighting and tempered glass thing has been done to death, but with prices like this, and such a good looking chassis, I can afford more of them in my life. The fact they included an RGB hub is a big bonus too, as you can sync up all of your fans, lights, and more.
Should I Buy One
There Starlight ticks all the right boxes, and while a few minor things could be improved, the final build looks fantastic anyway. A great price, great build quality, and stylish looks. Highly recommended.
4K Timelapse Build
Want to see the Starlight in a different… er… light? Check out the time-lapse build Andy did on our YouTube channel; it's pretty glorious!