Game of Thrones Ascent coming to Facebook
---
---
---
Peter Donnell / 11 years ago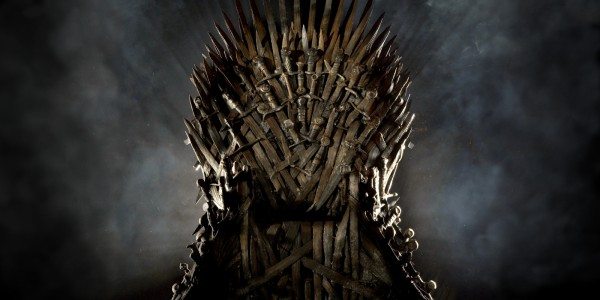 Disruptor Beam, a game company that brings together fan communities and online games, has today announced a license from HBO Global Licensing to produce a new social game based on Game of Thrones.  Game of Thrones Ascent, a story-driven game that will bring the fantasy world to life for millions of people, is currently in development by Disruptor Beam for future release on Facebook. Fans can follow the progress of the game and receive updates related to its development, including learning how to participate in the upcoming beta program, by visiting Disruptor Beam's website
Game of Thrones, based on George R.R. Martin's fantasy series A Song Of Ice and Fire, mixes political and sexual intrigue as seven noble families fight for control of the mythical land of Westeros.
In Game of Thrones Ascent players will lead the life of a noble during the time of upheaval as portrayed in the books and the series thus experiencing a new type of game that unites both story and strategy. Players will claim their birthright by choosing which of the great houses they'll swear allegiance to, securing their holdings, developing their lands and personal reputation, and assigning sworn swords to quests-while forging alliances with new friends and much more!
"Everyone at Disruptor Beam was a huge fan of Game of Thrones long before we began working on the game, so we recognize that other fans expect character-driven conflict and intrigue to take center stage in our new game. Westeros is the perfect setting to deliver on our vision of weaving stories through decisions and social interactions," said Jon Radoff, CEO of Disruptor Beam. "Game of Thrones Ascent will bring the world of Westeros to the over 500 million social game players in the market today, featuring original artwork in a highly engaging game experience that is, most importantly, fun for fans and their friends!"

"We recognize that one of the reasons Game of Thrones has been so successful is because of its large and ever-supportive fan community," said James Costos, VP of HBO Global Licensing. "For this reason, we are delighted to give our fans the opportunity to dive even further into the world of Westeros and live out tales of intrigue, sacrifice and deception inspired by the stories they love."
Additional details about Game of Thrones Ascent will be announced in the coming months. Visit the Disruptor Beam Homepage for more information.