Gamemax Moonstone Tempered Glass RGB Chassis Review
---
---
---
Peter Donnell / 6 years ago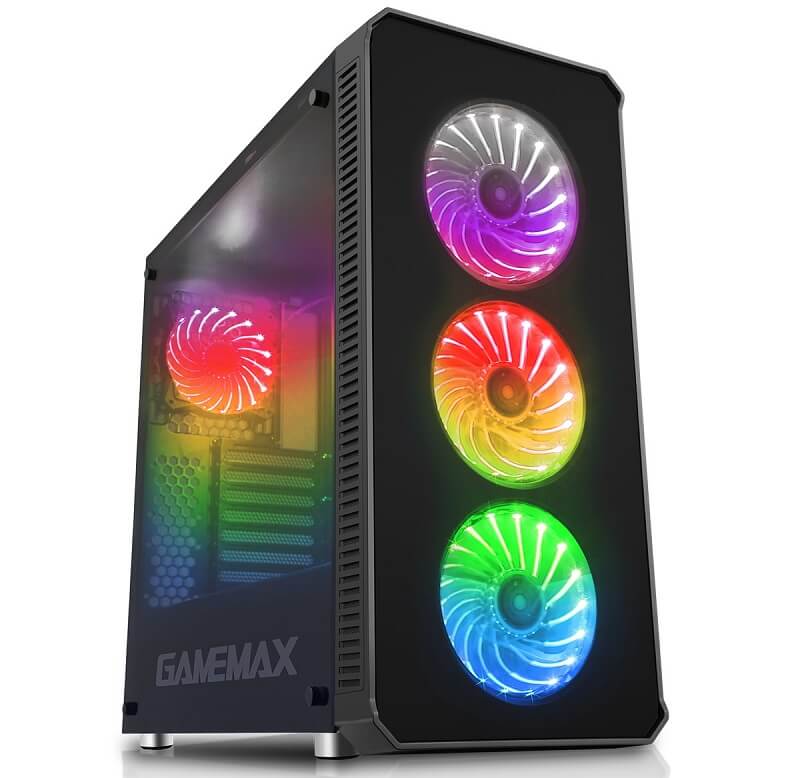 Gamemax Moonstone Tempered Glass RGB
While Gamemax may not be a big household name, it's one that is quickly expanding and pushing into more markets. This is especially true of their growing presence in Western markets, where we're seeing an increased number of retailers picking up the Gamemax hardware. We have reviewed one of their chassis before when we took a look at the Onyx RGB. For the price, it was incredible value for money given the features on offer. That fantastic price paired with lots of features is something I hope to see repeated with the Moonstone.
Who Are Gamemax?
"Born in 2013, Game Max was originally developed in Asia for the local market and has had great success in the local Computer Industry. Game Max launched in Brazil in early 2015 and now in the UK with a specifically designed line up of products for the UK that has launched now in at the end of 2015. The product range is growing every month with some exciting additions to the range of Gaming products from mice to PC chassis." – Gamemax
The Moonstone Tempered Glass RGB Chassis isn't particularly cheap at around £105. However, it does have a pretty comprehensive feature list that could easily command a much bigger price tag from some of the bigger names in the market
Lots of Features!
As you can see, this chassis comes with a comprehensive I/O panel, with fan controller, LED controller, and plenty of USB ports. On top of that, you'll find the chassis has robust air and water cooling support throughout. The real star, however, is that it comes with four RGB fans pre-installed, which add value for money.
I/O Ports – The 2 x USB3.0 and 2 x USB2.0 and HD Audio.
Fan Controller – 1 fan controller (for control of up to 10 fans) allowing you to control your fan speeds to better suit your needs, the LED button on the IO panel allows for easy access to change the colour of the RGB fans.
Water-Cooling Support on the front – Supports 1 x 120 / 140 / 240 / 280 / 360mm radiators on the front.
Water-Cooling Support on the top – Supports 1 x 120 / 140 / 240 / 280 / 360mm radiators on the top.
Tempered Glass – Both the side panels and the front panel are tempered glass, allowing the user to show off there internal components from all angles.
Fans – 3 x 120mm multi-coloured RGB fans on the front and a 1 x 120mm multi-coloured RGB fan at the back.