Gamer Completes All World of Warcraft Achievements in 6 Years
---
---
---
Mike Sanders / 5 years ago
Gamer Completes all World of Warcraft Achievements
Being an achievement hunter is something that some gamers take very seriously. Personally, I'm blissfully aware of such pursuits, but such things initially gained attention particularly on the Xbox 360 console. These days, achievements in games are quite common, but one gamer has achieved a feat that will impress most of the hunters.
One person has managed to complete every single World of Warcraft achievement and it only took him 6 years!
What an achievement!
Grinding an achievement in World of Warcraft is no easy task. It can be hard enough to grind reputation, let alone to the point that you gain the exalted achievement. So, at this point, you might be wondering how many achievements there are in World of Warcraft. Well, there are 3,314 in total and in a report via PCGames a player known as Xirex has managed to gain every single one of them.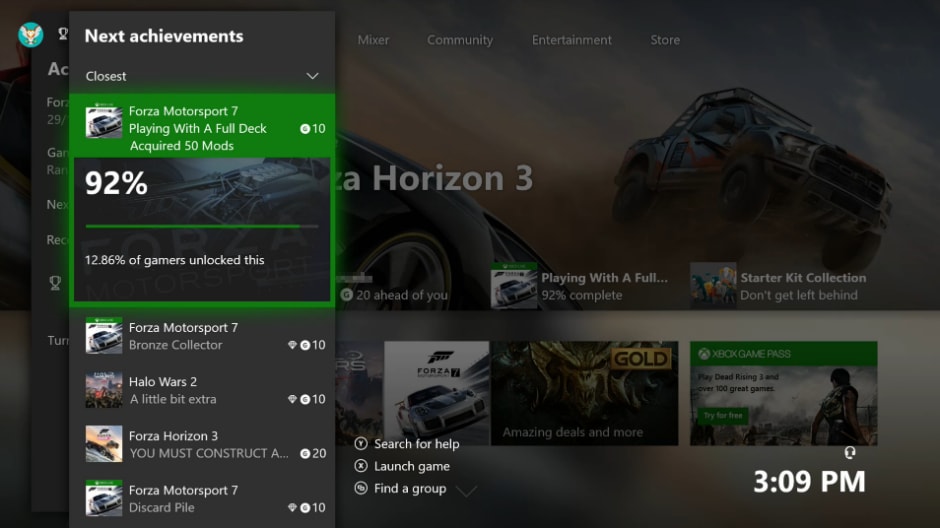 That is a lot of achievements and from when Blizzard officially launched them 6 years ago, Xirex is the first person to achieve all of them. Just to put some of this into context, one such achievement requires you to kill 250,000 other players in PvP. I was lucky if I could kill one.
How many days playing did it take?
Xirex account shows around 850-900 days were required to meet all the achievements. That's about 20,000 hours. I think at my peak I may have only ever totaled about 60 days in WoW so if nothing else, this guy should get an achievement for sticking with the game for so long. When asked to name the worst/hardest achievement, he stated it was 'We're going to need a bigger bag'. This achievement, associated with Mists of Pandaria Expansion requires the collection of numerous rare items and only rewards 10 points.
What do you think? Is this guy amazing, crazy or a little of both? – Let us know in the comments!