GameSir VX AimBox Game Consoles Keyboard and Mouse Adapter
---
---
---
James Cusworth / 6 days ago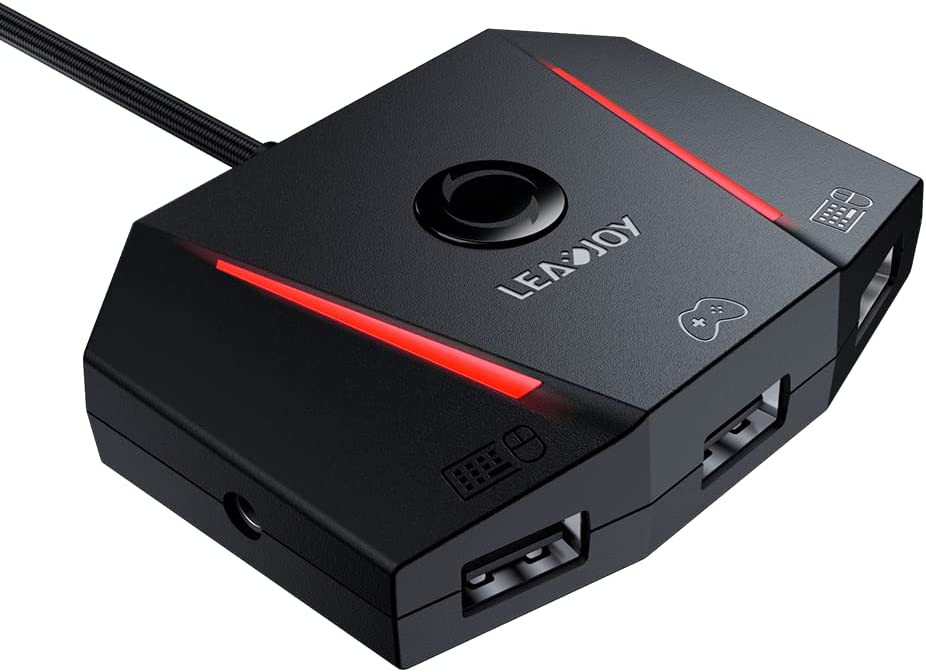 Adapter Description: This is a cool keyboard and mouse converter, players can control PS4, PS5, Xbox Series X, Xbox One console games through the converter, break through the limitation of the handle, experience the refreshing control of the keyboard and mouse in the console game, realize the high-precision operation on the console platform, greatly improve the shooting and aiming accuracy, and enjoy the terminal game control experience.
New Upgrading: The Leadjoy VX2 AimBox adapter builds on the first generation with higher quality accessories, improved converter performance, added 3.5mm audio and enhanced compatibility. Compatible with PS5, but there is a limitation that requires a native controller to operate (the first generation is not compatible with PS5).
3.5mm Audio Port: This converter is specially designed with a 3.5mm audio port, players can use 3.5mm wired headphones to receive audio and transmit voice on switch, ps4, xbox one, xbox series x/s, allowing you to communicate better in games , have a perfect gaming experience.
Thoughtful Details: Download the vLead APP, players can quickly and easily set game button values and mouse properties to meet custom needs and give you more game controls. A counterweight is added to the product to make the center of gravity of the product more stable. At the same time, a silicone rubber pad is added to the bottom to prevent it from moving easily.
Use Caution: 1. Connect to PS5, only support games that can be controlled with PlayStation4 gamepad 2. Please maximize the game sensitivity before use 3. The mouse that requires driver installation is not supported 4. If you have any questions or suggestions about the adapter, please contact us, we are always here for you.
Was £69.99 Now £39.99

---
eTeknix use affiliate links, which means we may earn commission from our links.