Gaming Keyboards – Size Matters, But is Bigger Better?
---
---
---
Peter Donnell / 1 month ago
ADATA XPG Summoner
This is a great keyboard for those who just want something more traditional, but with a little extra thrown in for good measure. The keyboard layout is pretty much standard, with a full-size main layout, standard spacing, navigation keys, and a full-size numberpad on the right. It's fairly large, overall, but not exactly an unfamiliar size either. As you can see from the list below, it's pretty well equipped too.
Features
CHERRY MX RGB Key Switches
7 Pre-Defined RGB Modes
Magnetic Ergonomic Wrist Rest
Media Control Key
Macro Keys
100% Anti-Ghosting Keys
Sandblasted Aluminum Frame Design
USB Passthrough
9 Replaceable Red Keycaps
Performance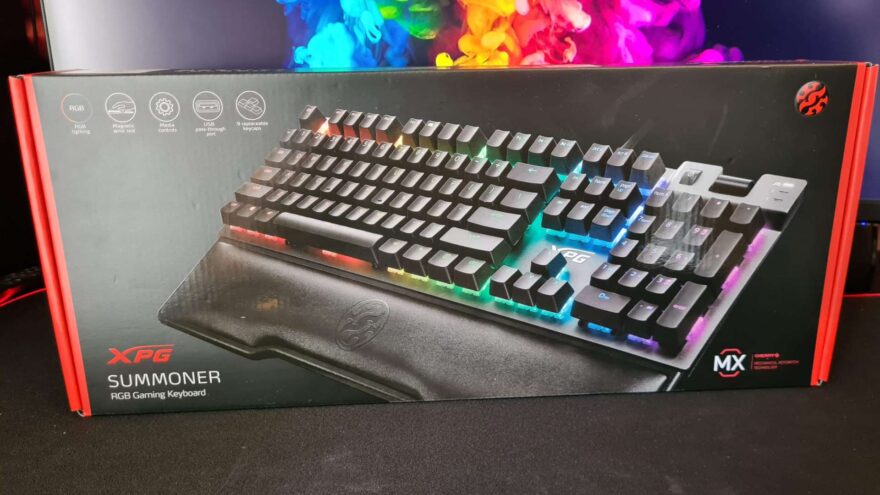 I love the design of this keyboard, it's very "gamer" but even with the RGB and gamer-focused features, I'd quite happily have this in the office too. It's a proper full-size mechanical keyboard, which makes it great for typing out my reviews. The MX Red switches are fast and light, and very responsive.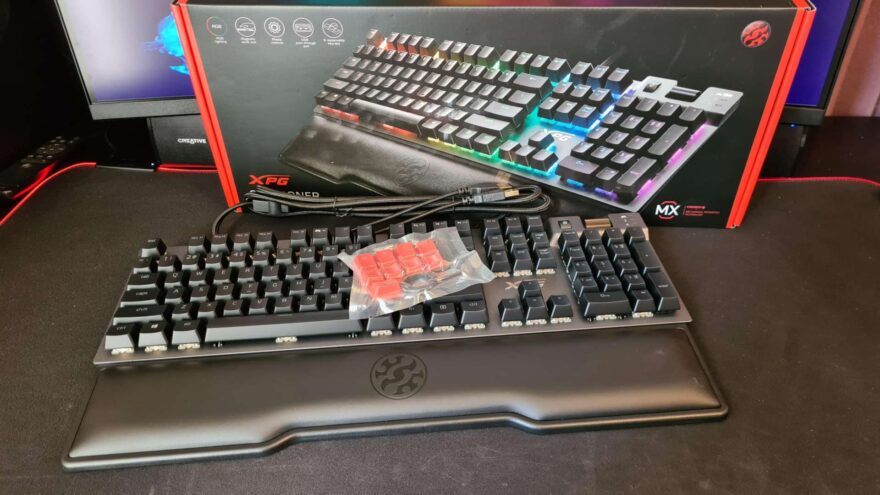 There's a full-size numberpad too, and while that isn't important for a lot of gaming, in fact, I don't think I've ever seriously used the numberpad in any PC game… However, it is handy for my work, as I do tinker with data input and spreadsheets quite a bit.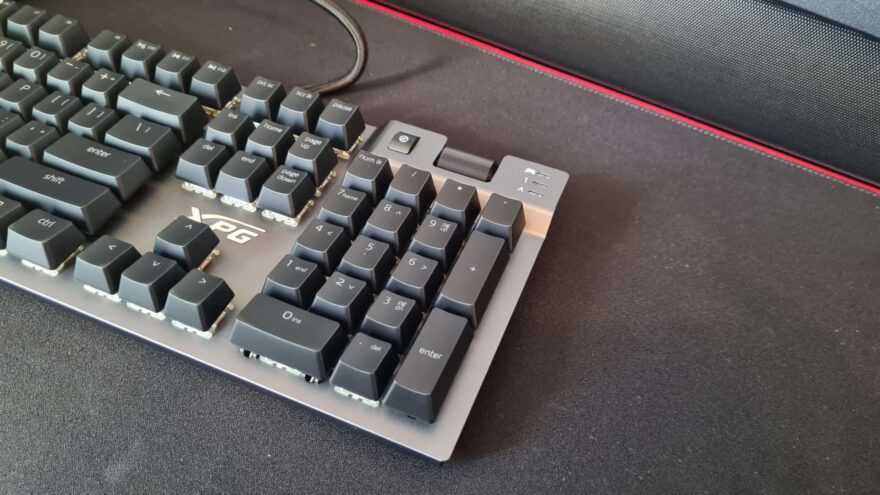 Sure, I'm here to see a good gaming keyboard, but one of the biggest advantages to this keyboard, it's well suited to both work and play and that's obviously going to appeal to a lot of users.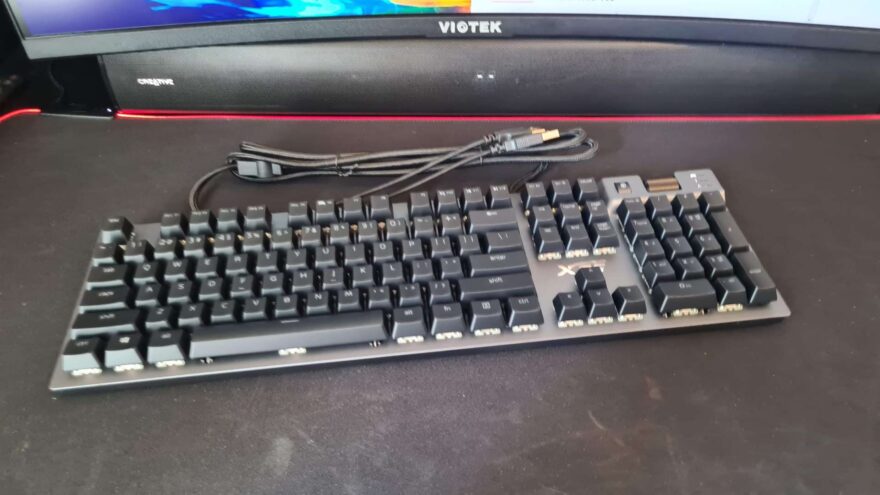 The wrist rest is another big advantage, and since it's magnetic, you can deploy or store it relatively quickly should you need to. It certainly adds to the comfort levels on those long lazy MMO gaming days and nights, so that's a big plus for the XPG.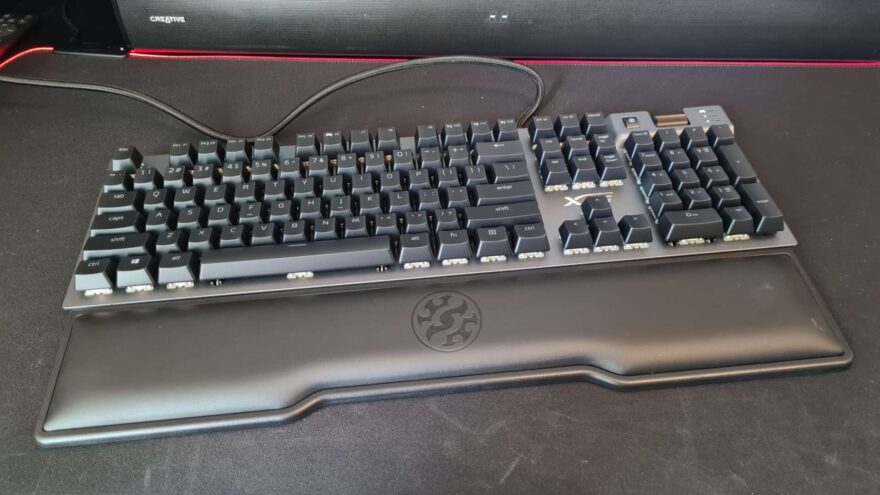 Being full-size means there's little need for creative laying of features on so many keys too, even giving us free space to have this lovely dedicated volume control setup in the top right.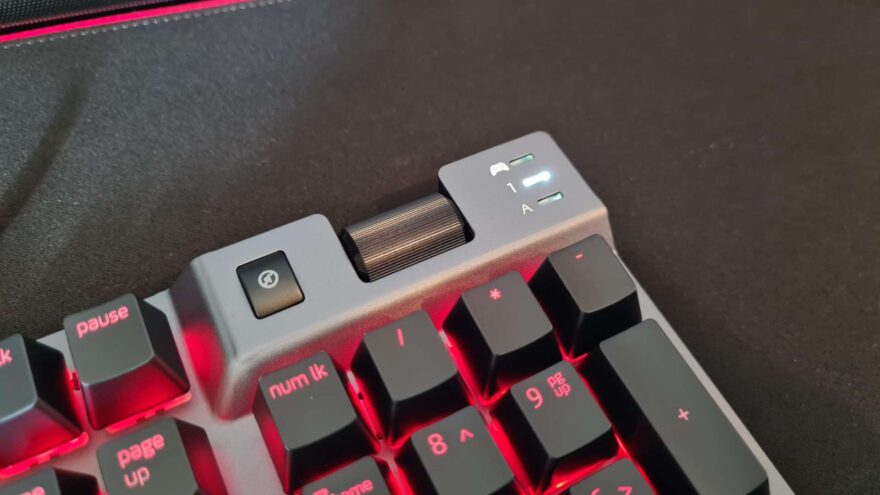 However, your media keys are still on the F-Keys, but I can cope with that.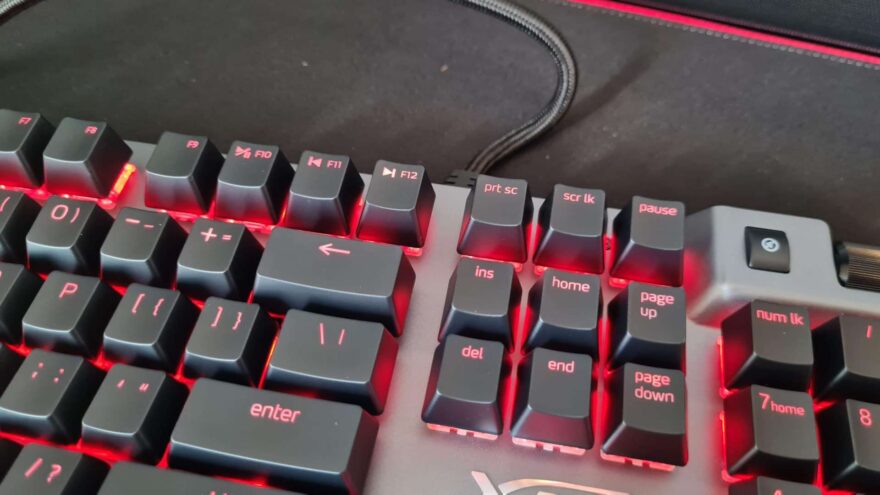 The RGB is great too, it's a bigger keyboard, it has more keys, and that means more RGB lighting overall and more customisation to play around with too.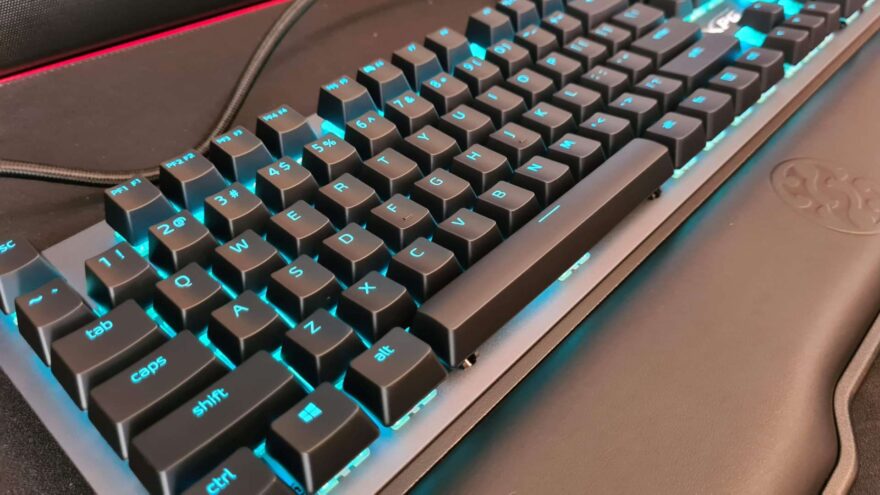 Its ergonomics a great, with the low profile chassis, the big padded wrist rest, and it just looks fantastic overall.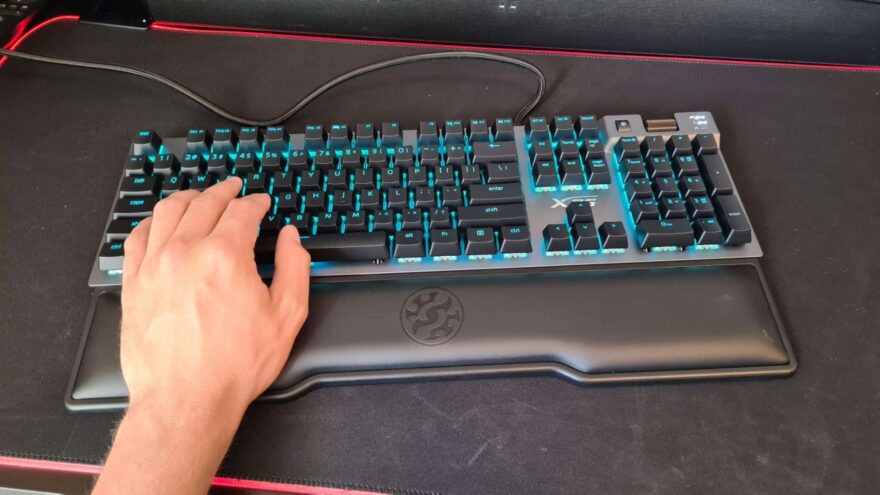 The keyboard is the largest though, so while it gives you more buttons, the trade-off is a smaller amount of desktop space available for your mouse.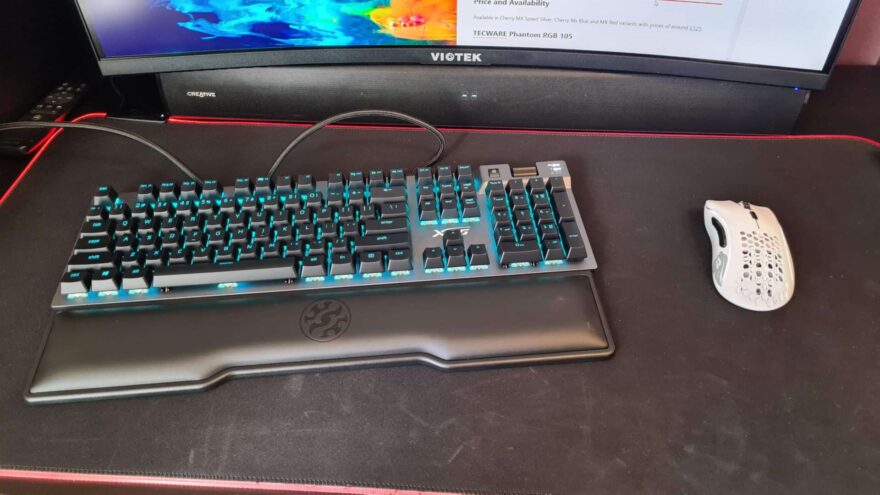 Price and Availability
Available in Cherry MX Speed Silver, Cherry Mx Blue and MX Red variants with prices of around £125.