Gearbox CEO Denounces "Predatory Monetization" Schemes in Games
---
---
---
Ron Perillo / 4 years ago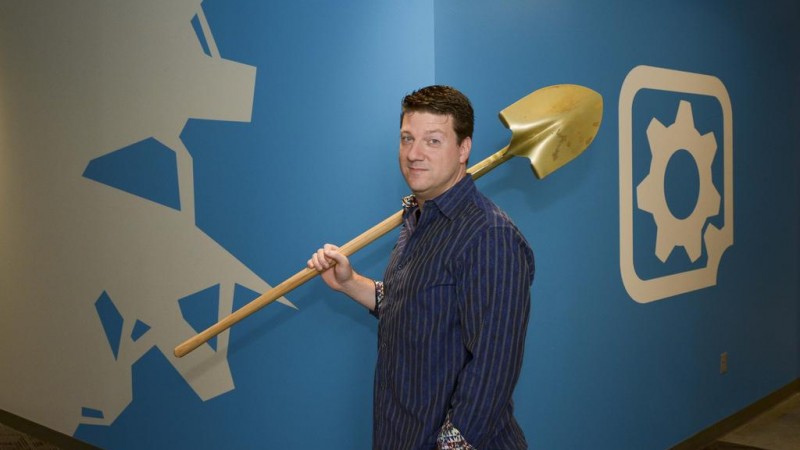 Gearbox CEO Randy Pitchford is not shy about expressing his feelings, especially on Twitter. This time however, he treads a fine line between criticizing the current lootbox debate and defending DLCs. Pitchford tweeted out 12 separate threads, taking advantage of Twitter's recent 280 character expansion, to talk about "predatory monetization schemes". He states that he had always been against it, citing his refusal to sell Golden Keys in Borderlands. Even when consumers demanded it, choosing instead to give it away via social media and via their partner relations.
/1 I am generally very much against predatory monetization schemes in F2P games for consumable goods and even more so against them in premium games. I tend to oppose such techniques both as an artist and creator and also as a customer and a gamer.

— Randy Pitchford (@DuvalMagic) November 10, 2017
The Good and Bad Loot Boxes
Pitchford adds that he is concerned that "loot box" is being used as a shorthand for these predator monetization schemes. While developers are entitled to make money off new content they produce even post-launch, there is a more favorable way of doing it. Especially via DLCs.
/3 Contrarily, I tend to be very supportive of post-launch monetization of durable goods as DLC in *almost* any form. Again, as a customer and as a creator, I think that new, discrete content that took energy to create deserves to have the effort compensated.

— Randy Pitchford (@DuvalMagic) November 10, 2017
He also had things to say for those who argue against loot boxes, while at the same time complaining about 'grinding' in games to level up. He bluntly suggests to players to just "don't play the game". This is of course in cases where 'grinding' feels like a chore. Pitchford believes the game that feels that way is worth skipping anyway. Advising gamers to simply move on.
That certainly is an interesting position. Considering Take-Two have announced that microtransactions will be in every one of their games moving forward. Take-Two being the parent company of 2K Games, and 2K Games being the publisher of Gearbox' Borderlands.