Gears of War 4 DirectX 12 Performance Analysis
---
---
---
John Williamson / 7 years ago
Introduction
---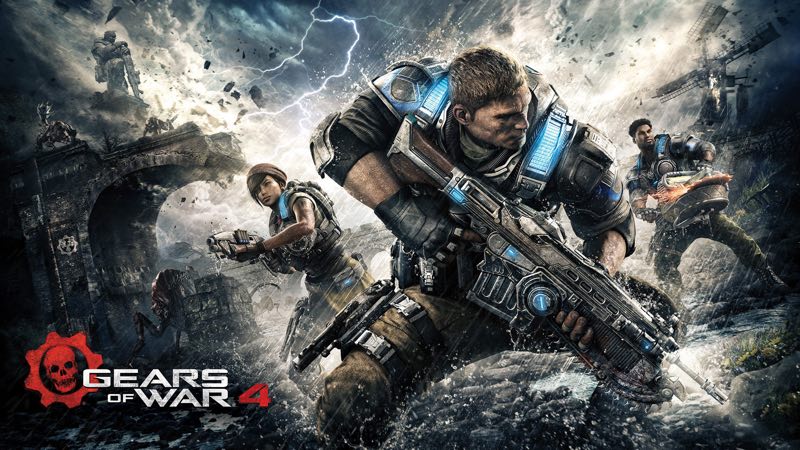 The Gears of War franchise's magical formula of chaotic action and a narrative which doesn't take itself too seriously has made it an enormous success. Even though it's often associated as an Xbox exclusive, the original title eventually launched on the PC platform and received widespread critical acclaim. Saying that, the later releases didn't make their way to Windows PCs which is a crying shame as Microsoft focused their efforts on the console market. Thankfully, Microsoft's new management has acknowledged the growth of PC gaming and the need to integrate multiple devices into a single ecosystem. The Universal Windows Platform is designed to act as a gateway for Microsoft's software library while bringing PCs, Xbox and mobile phones together, leading to a more enriching user experience.
Unfortunately, the Universal Windows Platform has a poor reputation due to buggy, unoptimised games and a lack of basic features. For example, the service doesn't make it easy to access system files and fails to embrace modding which can extend a game's lifespan well beyond the launch window. According to Xbox Chief Phil Spencer, Microsoft is listening to feedback and hopes to create a legitimate pro-consumer rival to Valve's Steam platform. Honestly, I can't foresee the company making huge inroads due to the Games For Windows Live client and broken promises from the past. Plus, most people love the idea of accessing a huge library within Steam, a platform they've grown accustomed to. Whatever the case, I'm ecstatic to see games which seemed destined to be Xbox exclusives released on the PC.
It's important to remember that the Universal Windows Platform relies on the latest DirectX 12 API which makes it fascinating for benchmarking purposes. In theory, this low-level API should reduce CPU overheads and enhance scaling across a wide range of configurations. Sadly, this hasn't come to fruition that often and DirectX 12 needs to be implemented better to fulfil people's expectations. Taking into account the Gears of War team's attentive approach to development, I'm expecting the game to be a swan song illustrating what the future of PC gaming could be like with more polished versions.