GeForce RTX 2080 Ti Now De-Listed on NVIDIA's Online Store
---
---
---
Ron Perillo / 5 years ago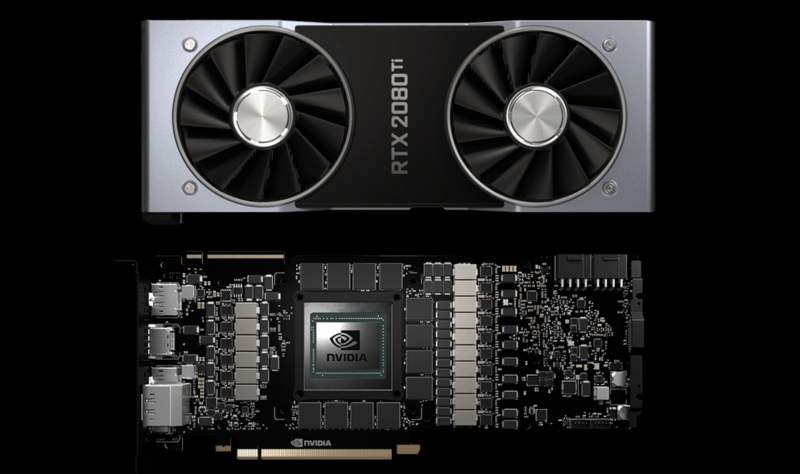 Is NVIDIA Planning to Recall the RTX 2080 Ti?
Update 18/11/2018 20:29 GMT – A spokesperson from Nvidia has reached out to us to dismiss this story. Stating that the item is simply out of stock. Instead of showing as "out of stock", the NVIDIA website simply removes the item from the store, which led us to believe that the item had been de-listed. This is false and we apologise for supplying false information. We'll update again as any information arrises to that fact, or otherwise. 
Following the news of NVIDIA finally admitting that something is wrong with the RTX 2080 Ti FE, it appears that they have now stopped selling the offending product on their own web store. However, just like the issue "announcement", they are doing this discreetly and trying to do it quietly. So far at least.
If you go to the GeForce online web store, you will notice that the RTX 2080 Ti is no longer listed. Although the actual product page is still up, once you click on the "Shop All" button, it will return with zero results (see screenshot below). It is also not listed on the side, with only the RTX 2080 and RTX 2070 present.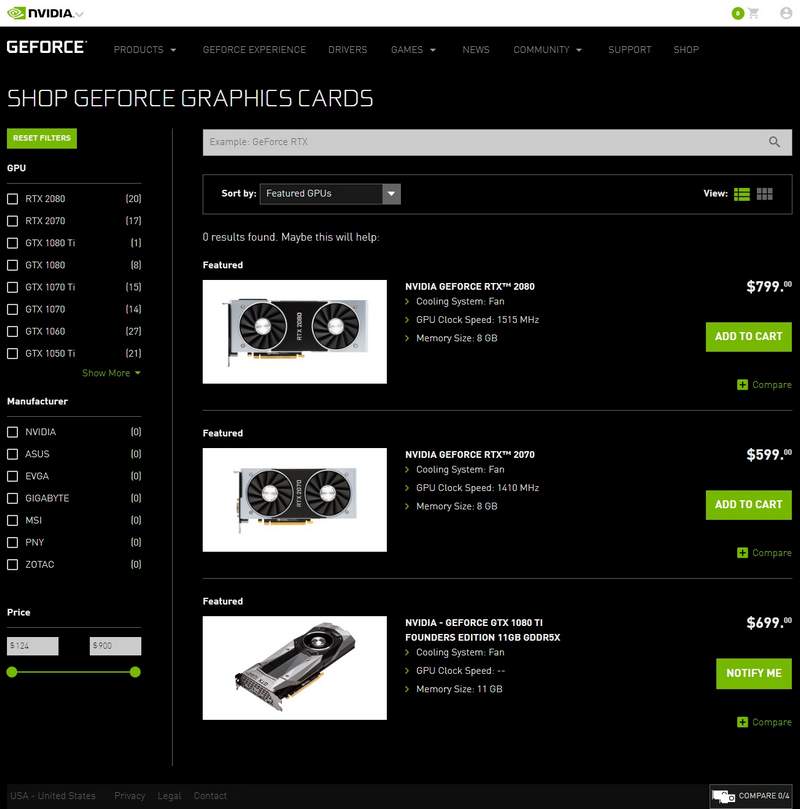 Is the Problem Bigger than NVIDIA Would Like to Admit?
So far NVIDIA has not been very forthcoming about what is really wrong with the RTX 2080 Ti. Outside of the forum thread at the GeForce forums, there has been no official statement or press release. That forum post is also from a forum moderator, not one of the more familiar company reps.
Although we know that NVIDIA is issuing a new variant of the card to users who have problems. User noxqzs over at the HardOCP forums have even posted a photo of the different packaging this new version has. Confirming what our sources have told us earlier that it has a darker colour.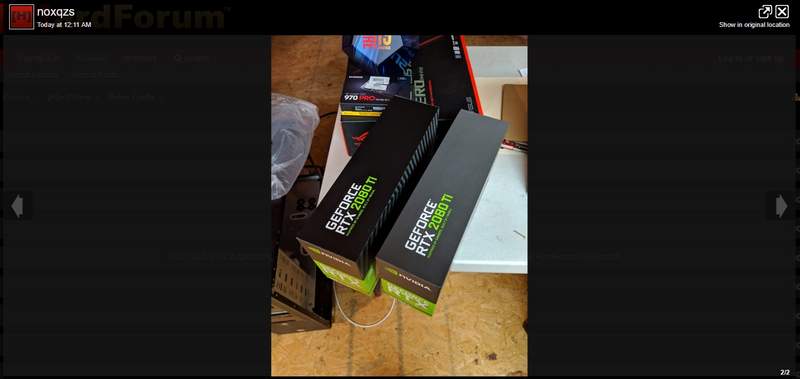 The fact that it is now de-listed on the web store suggests that this is a bigger problem. Bigger than what NVIDIA would like to admit. If it is indeed only a few "early test escapes" that are faulty, then why de-list the line entirely? Especially if there are new variants ready to replace them, or even new non-faulty variants on the way.
If something is wrong with the GPU itself, it is NVIDIA's responsibility to admit it to consumers. Instead of trying to hide the issue.