GELID Launches Tranquillo Rev. 3 CPU Cooler
---
---
---
Bohs Hansen / 7 years ago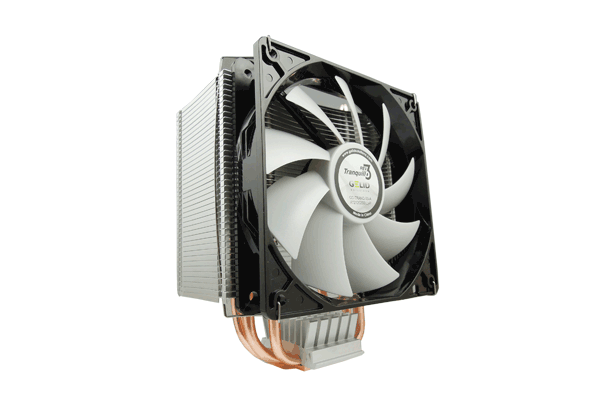 GELID Solutions has launched their newest CPU cooler, the Tranquillo Rev. 3. Well, as the name suggests it's not really a new cooler but rather a revision. The predecessor scored great in reviews around the internet when it was released and our cooling editor had great things to say about it; now it is time for an update to make it even better.
"Our bestselling CPU Cooler gets an update. Both the heatsink and the fan have evolved and now you can even mount 2 fans to the heatsink", said Gebhard Scherrer co-founder and Sales Director of GELID Solutions Ltd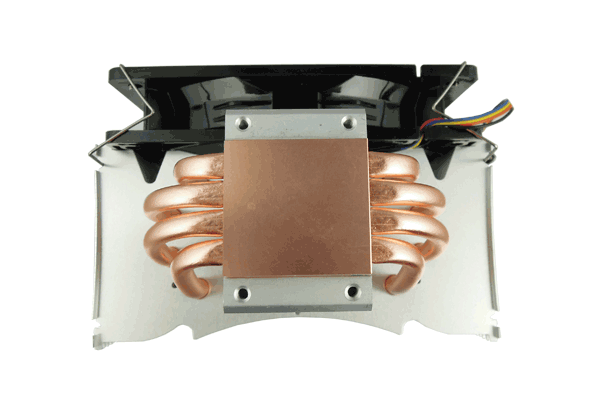 One thing that wasn't well liked on the Tranquillo Rev.2 CPU cooler, was the fact that it only allowed you to mount one fan on it. The option for a push-pull configuration was missing back then, but that is one of the things that GELID has fixed with the third revision. It uses the same 4 power heat pipes as its predecessor but the constellation has been updated and optimized to prevent potential conflicts from components on the latest motherboards. It will also allow for four-directional mounting on AMD sockets now with the new AMD clip.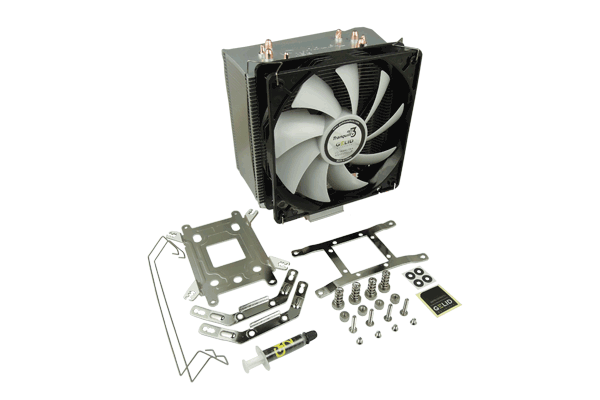 The fan has been updated as well and it uses a hydro dynamic bearing silent 120mm fan with the intelligent GELID PWM (Pulse Width Module) control. This prevents the clicking noise which was caused by the PWM IC in the previous fan. The fan blades have been optimized as well and it runs at a speed between 750 and 1500 RPM to give a great air flow. The noise-level is rated to 12-26.5 dBa, that essentially is noiseless.
The Tranquillo Rev.3 comes with a tube of GC-2 thermal compound included and has mounting clips for AMD and Intel 775, 1366, 1155, 1156 sockets. It is backed by a 5-year warranty and is available now for a MSRP of $39,00 in the US or €29,00 in Europe.
Thank you GELID for supplying us with these information
Images courtesy of GELID