Gelid SpeedTouch 6 Fan Controller Review
---
---
---
Peter Donnell / 8 years ago
Introduction
---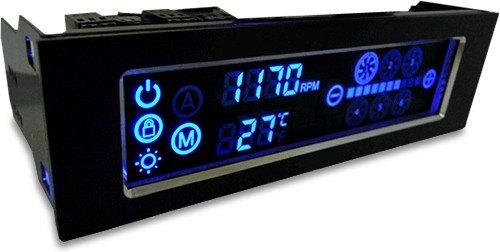 Gelid are one of the leading names in the cooling market, so much so that we extensively use their Gelid Extreme thermal paste in all of our CPU cooler benchmarks for a good reason; as do many other people around the world. Gelid do much more than create thermal paste however, and today we have the Gelid SpeedTouch 6 fan controller at our disposal. The SpeedTouch 6 is designed for those who want to get a better command on their system performance, allowing you to tweak fan levels for maximum cooling performance or minimum noise, while also monitoring internal temperatures of your system components; something that can prove vital for overclocking and maintaining a stable system.
There are a fair few fan controllers on the market, so it can be quite tricky to find one that is suitable for your build. That being said, they're often quite similar and a lot of the time it can simply boil down to aesthetic choices when you pick your fan controller. The Gelid SpeedTouch 6 does promise nice aesthetics thanks to a back-lit touch screen panel, but it's also well equipped in general as it comes with long cables, six fan connectors, six temperature sensors and aluminium construction.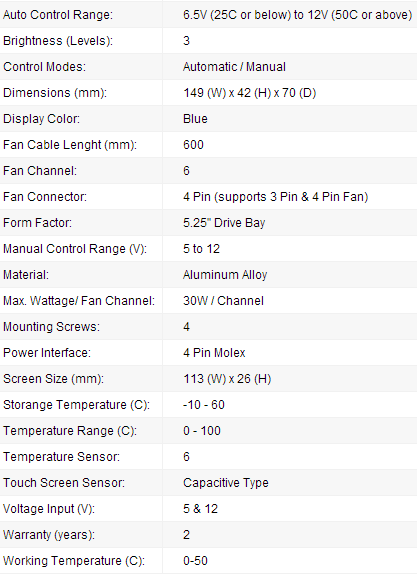 The packaging is straight forward enough, just a simple shot of the product on the front and the specifications dotted around the side and back.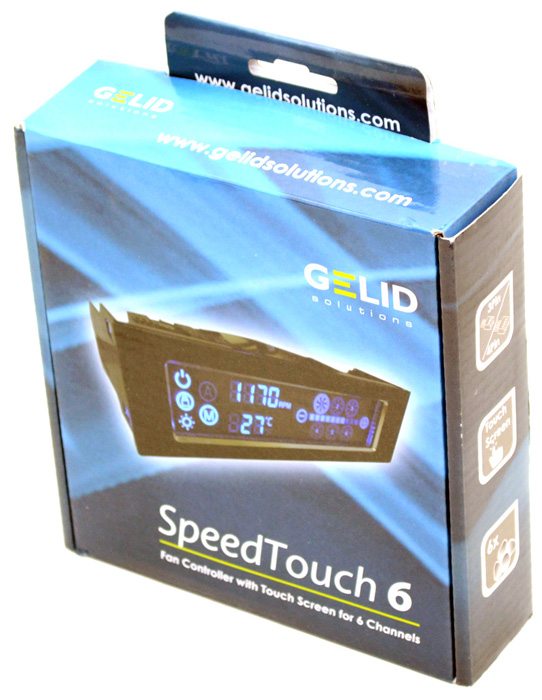 In the box you'll find all of the components needed to get the controller up and running. There are four screws for mounting the unit in an optical bay, as well as all your power cables, fan cables and thermal probes.