GELID Wing 12 120mm UV Case Fan
---
---
---
Andy Ruffell / 10 years ago

The GELID Solutions Wing 12 UV Blue 120mm Fan is part of the Wing 12 series of fans that Gelid offer in their gamer range of products. These fans feature performance specifications, UV coloured blades in Blue or Green and are marketed as a mid-range performance product. What is quite surprising is that for an affordable £10 fan it offers a long list of notable features. These include the winglet blade design, low 5v start voltage, water & dust proof design, removable impeller and included fan controller. Quite a feature packed product, so does it deliver where it matters and should you consider it?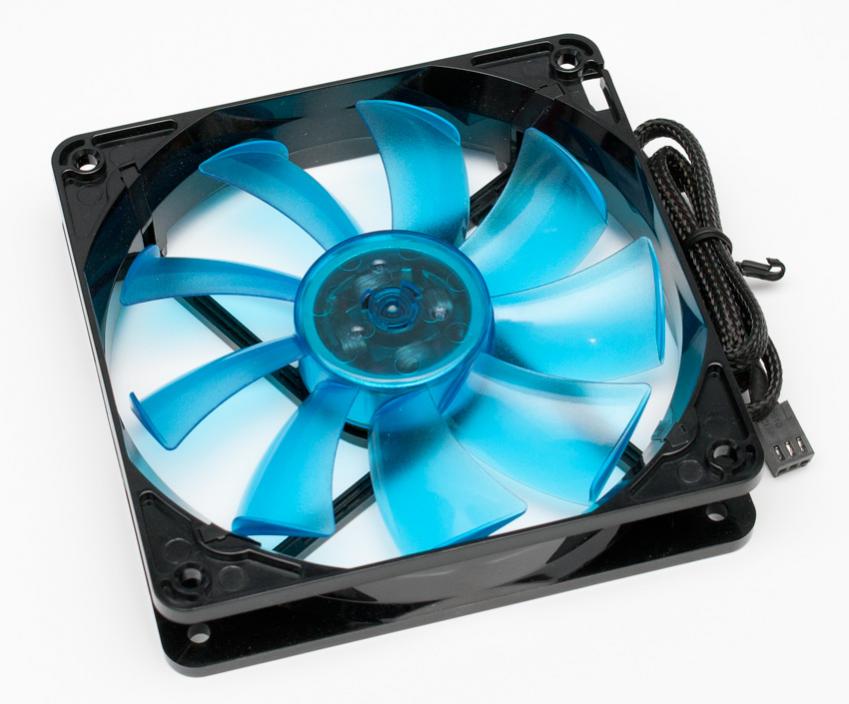 GELID Solutions are a relative newcomer to the computer market, founded in 2008. The rather strange name Gelid is apparently derived from the Latin word "gelidus" meaning extremely cold/icy which is very suitable for this particular product. They produce a large range of computer cooling products and other accessories aimed at the enthusiast market, from thermal compounds to heatsinks and case fans, the latter of which is what we have for review today.
Specifications
[HR][/HR]
Product Description: GELID Solutions Wing 12 UV Blue 120mm Fan
Best Price from Reputable Retailer at Time of Review: £10.80 (SpecialTech)
Product Type: Case Fan
Dimensions: 120x120x25mm
Rotation Speed: 1500 RPM @ 12v
Air Flow: 64.3 CFM
Noise Level: 25 dBA
Power Connector: Standard 3 Pin Fan Header Plug
Features: Variable fan speed through included fan controller with variable rheostat
It is worth taking the quoted dBA and CFM from all manufacturers with a large pinch of salt as they are generally either recorded under ideal conditions or simply calculations based on the specifications and design of the fan with no actual testing taking place.