George R.R. Martin Denies Finishing the Game of Thrones Books
---
---
---
Mike Sanders / 4 years ago

George R.R. Martin Denies Book Rumour
This Sunday will mark the final episode in the Game of Thrones TV series and I think based on Episode 5, we're all now more than a little curious to find out how this will all end.
There has, however, recently been rumours that despite the lack of any recent book release from the franchise, that author George R.R. Martin has actually finished not even the next instalment, but the complete 'Song of Ice and Fire' chapter.
It does, however, get a little more complicated than that.
Lord Commander of the Kings Guard
The rumours initially seem to have come from Ian McElhinney. The man who played the (now deceased) former Lord Commander of the Kings Guard, Ser Barristan Selmy. I'd call that a spoiler, but it happened about 2-3 seasons ago.
In a report via Yahoo, Ian McElhinney speaking at a convention event said:
George has already written books six and seven, and as far as he's concerned there only are seven books. But he struck an agreement with David and Dan, the showrunners on the series, that he would not publish the final two books until the series has completed. So if all goes well, in another month or two we might get books six and seven, and I'm intrigued to know how Barristan, for instance, ends up going through those final two books.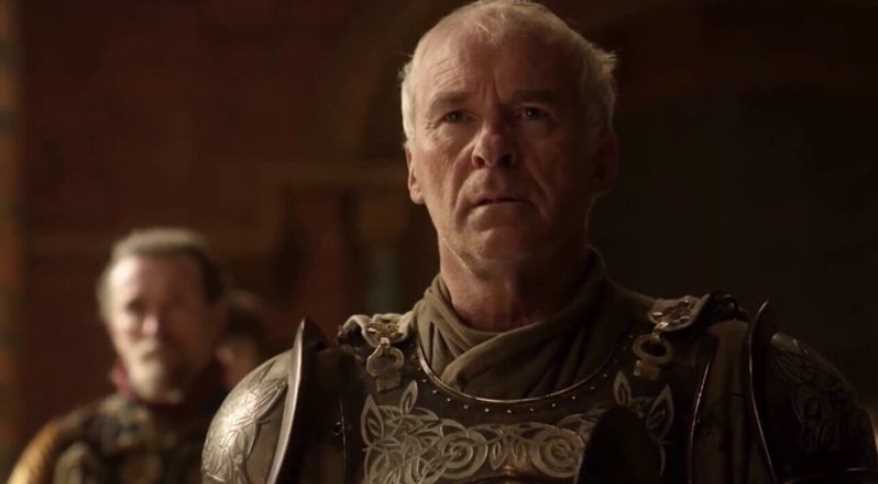 Response
Slapping down these rumours, George R.R. Martin posted a rather emphatic blog post that said:
No, THE WINDS OF WINTER and A DREAM OF SPRING are not finished.
DREAM is not even begun; I am not going to start writing volume seven until I finish volume six. It seems absurd to me that I need to state this. The world is round, the Earth revolves around the sun, water is wet… do I need to say that too?

It boggles me that anyone would believe this story, even for an instant. It makes not a whit of sense. Why would I sit for years on completed novels? Why would my publishers — not just here in the US, but all around the world — ever consent to this?
So, I suppose at this point it boils down to who you believe. In fairness, there does seem to be something of a logic to what Ian McElhinney said. The show creators may well have preferred to keep things quiet on the book front until the TV series was concluded. If, for no other reason, then to avoid the clear different directions the two will take.
Well, here's hoping to the next book, but at least we've only got a few more days to find out how the TV show ends!
What do you think? – Let us know in the comments!