George R.R. Martin Uses DOS PC With WordStar 4.0 To Write Game of Thrones
---
---
---
Peter Donnell / 9 years ago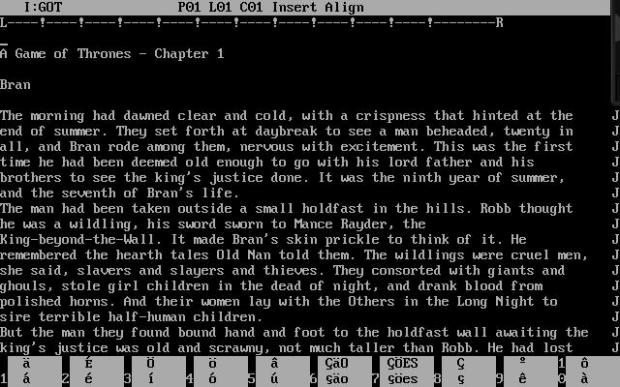 When it comes to blockbuster movies, you general know that they've been created with high end computers, top of the line cameras and all the modern technology bells and whistles you can imagine. When it comes to TV, you generally see much of the same technology yet again, but in the world of books, that's not always the case. Modern legend, George R.R. Martin, has been busy writing the entirety of his Game of Thones novels on a magical relic of a PC.
His 30 year old MS DOS machine that he uses to write his books run the very long obsolete, but once much loved, WordStar 4.0. This computer obviously pre-dates most any modern day software and technology, but that's hardly surprising given that it's as old as I am.
Martin said that he likes this old school combe because it gives him everything he needs to write, without all the bells and whistles like auto-correct, and other newage features. He does have a point though, this computer is likely distraction free since it has very little other software it can run, no internet connection, it has been reliable for 30 years and it has that awesome retro charm about it.
Thank you TweakTown for providing us with this information.
Images courtesy of TweakTown.