German Retailer Shows AMD Outsold Intel 2 To 1 In November
---
---
---
Mike Sanders / 5 years ago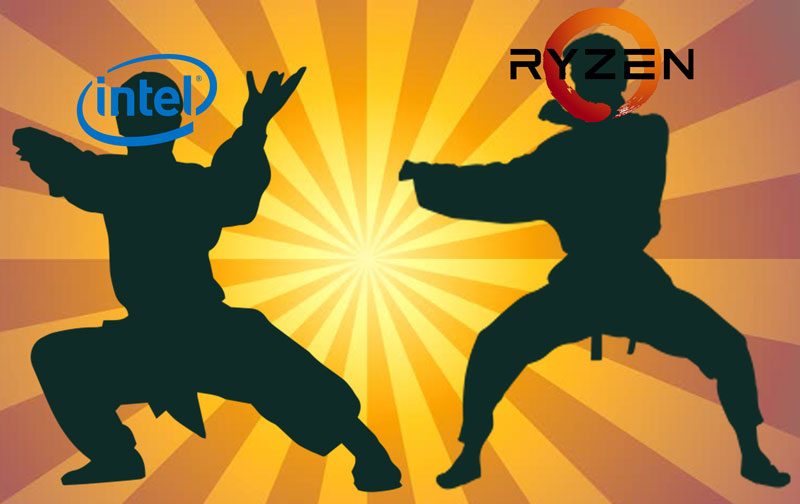 German Retailer Shows AMD Outsold Intel 2 To 1
While they may not be on the only online retailer who shares sales information, German company MindFactory.de do perhaps release some of the most in-depth analysis of their figures. With November always proving to be a popular month (in no small part due to the sales on offer) it is always curious to see how Intel and AMD stack up against each other.
Well in figures compiled from the website and Reddit, it has been found that AMD outsold Intel by a factor around 2 to 1. In other words, for every processor Intel sold in November, AMD sold two!
People Are Choosing Ryzen!
The sales figures reveal that the online retailer sold over 16,000 AMD processors in November. This represents a huge increase on the previous year. It also adds to growing evidence suggesting that AMD is, throughout the world, seeing much stronger sales figures than Intel. The growing popularity of the Ryzen series (and their much less expensive cost) is clearly having an effect on the market.
Intel Will Not Worry Too Much
Despite Team Red topping them in sales for the month, Intel will almost certainly not be panicking. Thanks to the overall betting gaming performance and significantly higher costs, in terms of earning, Intel still massively swamped AMDs 'cash sales'. As such, while they might be a little concerned at the recent trend, in terms of making money, things are still more than rosy.
It does, however, continue to indicate that Team Red might, slowly but surely, be clawing the market back from Intel.
What do you think? Do you have an Intel or AMD processor? Which do you think you'll use for your next system/upgrade? – Let us know in the comments!