Get BioShock Infinite for Just £1
---
---
---
Ashley Allen / 8 years ago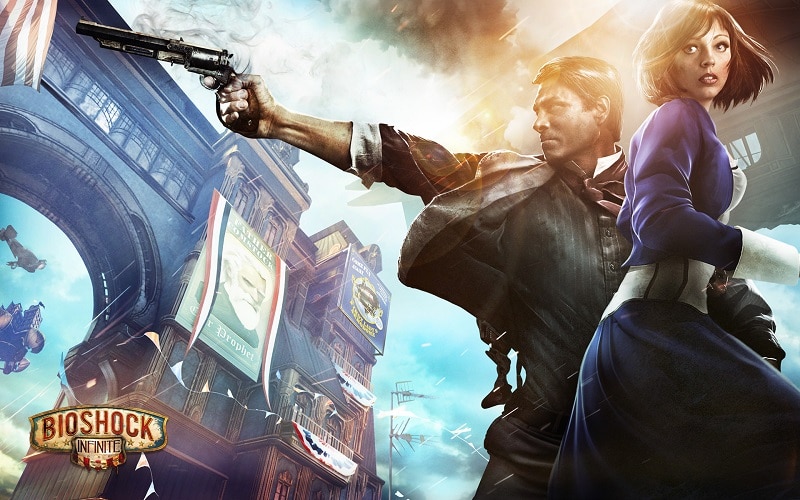 Voters in the 33rd Golden Joystick Awards are entitled to a copy of Irrational Games' beautiful first person shooter BioShock Infinite for only £1/$1/€1, plus exclusive discounts on BioShock and BioShock 2.
The deal, courtesy of Green Man Games, requires you to vote for your favourites in the following Golden Joystick Award categories:
Best Audio
Best Original Game
Best Storytelling
Best Visual Design
Best Multiplayer Game
Best Indie Game
Best Family Game
Best Handheld / Mobile Game
Innovation of the Year
Best Gaming Moment
Gaming Personality Of The Year
eSports Icon of the Year
Studio of the Year
Best Gaming Platform
Best Gaming Performance
Best PlayStation Game
Best Nintendo Game
Best PC Game
Best Xbox Game
Most Wanted Game
Ultimate Game of the Year
In return, voters will be given a Steam voucher code to claim BioShock Infinite for £1/$1/€1. In addition, the £1/$1/€1 price will be given back to you in the form of GMG credit. Further discounts from GMG are further promised, with BioShock and BioShock 2 specifically mentioned.
Games such as Life is Strange, Bloodborne, Batman: Arkham Knight, The Witcher 3: Wild Hunt, and Her Story dominate the voting categories this year, with Bloodborne and The Witcher 3 in particular tipped to clean up.
For more details, visit the Golden Joystick website.
Image courtesy of BioShock Infinite.