Get High or Get Low With the Latest Aerocool Desk Series
---
---
---
Peter Donnell / 3 years ago

Aerocool at Computex 2018
Tired of that regular old boring desk of yours? If you're not, do you want an even better desk? Sure, why not! The new gaming desks for Aerocool look set to raise the bar, literally. OK, so they're not the first people to make a height adjustable desk, but when it comes down to price and features, Aerocool say they'll be very competitive, and then some.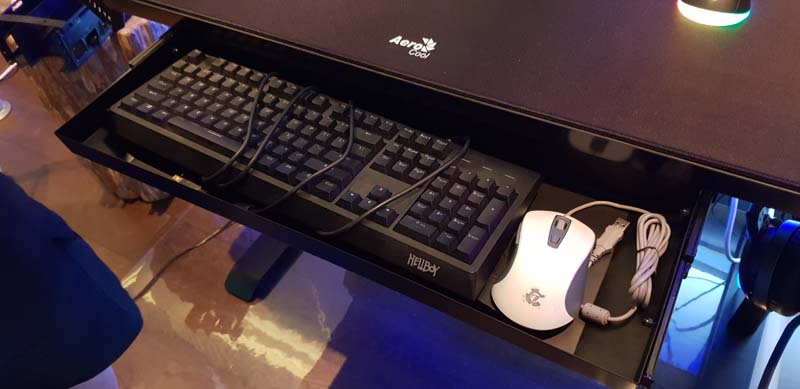 The new desk features a lot of cool stuff, such as the height adjustment. It uses powerful motors that are capable of lifting the desk even with someone sat on it.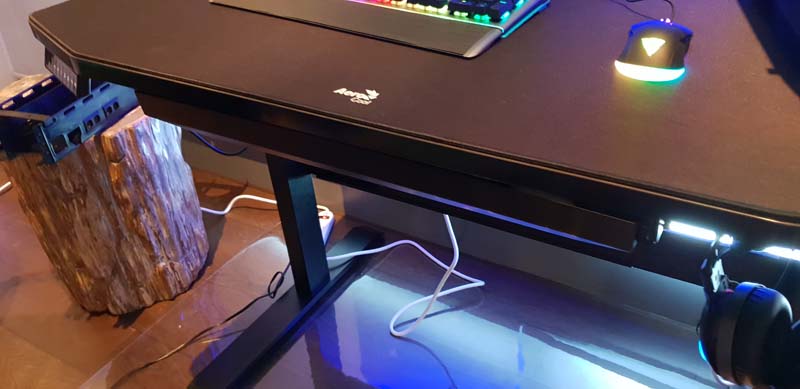 That means your PC, big monitors and more on top are of little concern. Of course, this means you can work sitting down, adjust the hight, and even work standing up if you so desire.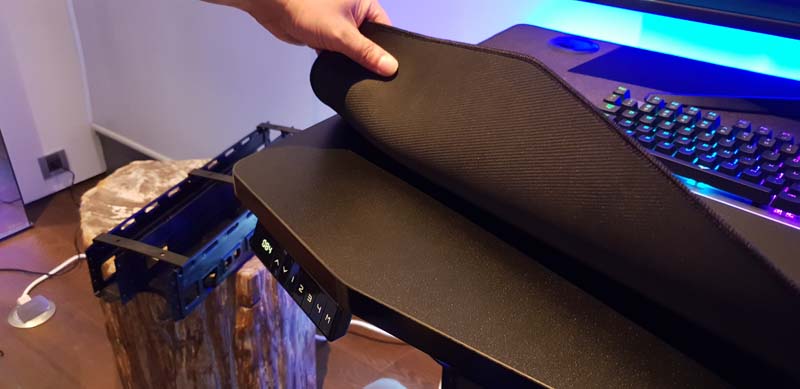 This could appeal to streamers and YouTubers. We use an electric desk for our YouTube videos, they're damn handy. It comes with a full-size mouse mat to cover the top, slide out drawer for peripheral storage, cable management solutions, headset stand, and more.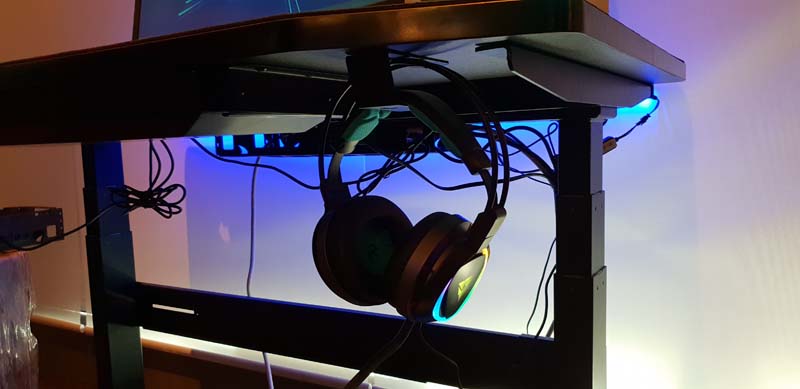 More is More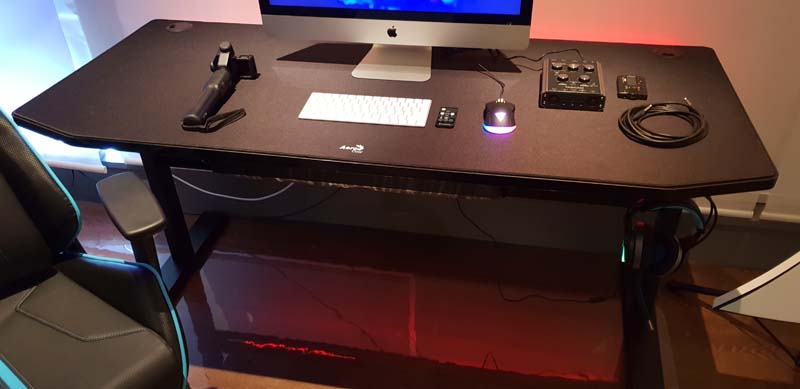 Of course, if that's not big enough for you, your monitors, or your system, they also make a larger one. Again, very powerful motors and a similar feature set, it's just bigger!
Less is More?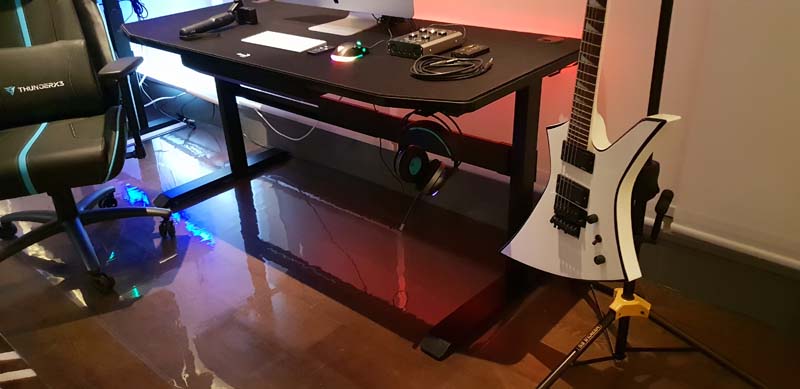 A height adjustable desk is a luxury that not everyone needs, or wants to pay for. If you just want a great looking desk for your gaming setup, then they make a fixed model too.
Get Low!
If gaming at any height isn't your bag, then get a bean bag! The gaming market is so focused on gaming chairs right now, that Aerocool is taking a different approach. They've got their lovely new range of bags and gaming furniture coming soon, and we'll have a LOT more information for you on that in the coming weeks.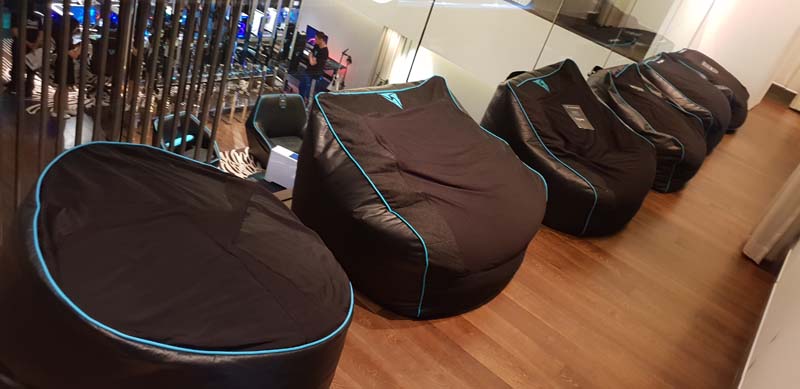 Price and Availability
No word on the exact pricing just yet, but they'll be hitting the market pretty shortly. We'll update you ASAP, but of course, stay tuned for more updates and reviews as soon as we have them!
4K Video Coverage
Computex 2018 Coverage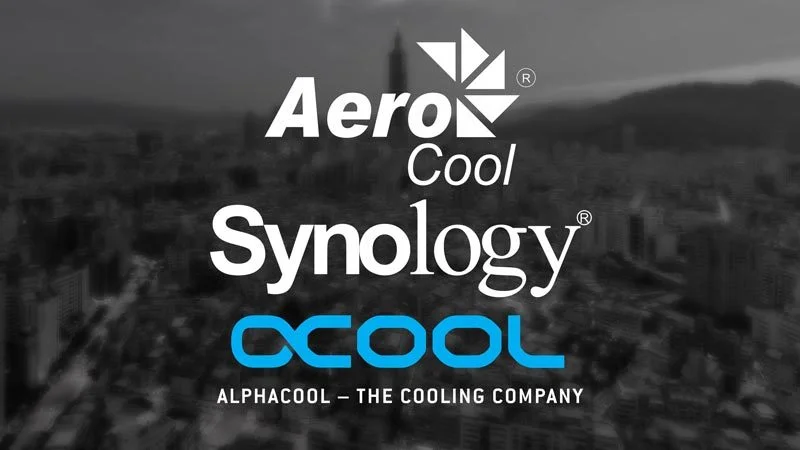 We would like to say a big thank you to our sponsors Aerocool, Synology, and Alphacool. Remember, you can check out even more Computex 2018 coverage on eTeknix.com here, as well as our latest 4K video coverage on our YouTube channel. You'll find our social media links below. Follow us for even more information, teasers, previews, updates and more!