Get Retro with the PS2 Dashboard Theme for PS4
---
---
---
Ashley Allen / 4 years ago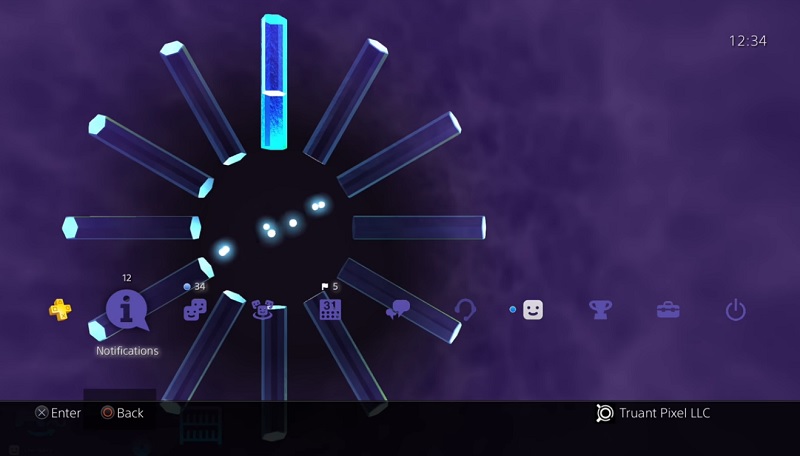 Sony's PlayStation 2 is (skip ahead if you don't want to feel old) seventeen – nearly eighteen – years old. I don't know about you, but I still get goosebumps hearing the console's start-up chime and gazing upon that purple dashboard. Well, now Truant Pixel is bringing that heady nostalgia to PlayStation 4.
PS2 Dashboard Theme for PS4
In conjunction with PlayStation US and Japan – plus help from Naughty Dog – Truant Pixel effectively mimics the PS2's sights and sounds with the PS2 dashboard theme for PS4. And, indeed, it is beautiful. In fact, it even features the PS2's famous Crystal Clock and Seven Stars, all in glorious 1080p. However, the actual interface remains the familiar PS4 set-up, which is a shame. In addition, the PS2 logo is entirely absent from the theme due to licensing issues. In fact, the theme is called 'Legacy Dashboard Dynamic Theme'; not a PS2 reference in sight. Otherwise, though, the experience remains familiar to PS2 fans.
PS2 Dashboard Theme for PS4 – Truant Pixel Says
"After multiple prototypes over the last 2 years, each of which were designed to mimic functional aspects of the PS2 Dashboard, we have been given the opportunity to combine multiple disparate elements into a single piece of theme software which mimics the sights, sounds, and functionality of the Playstation 2 Dashboard."
Price and Availability
The Legacy Dashboard Dynamic Theme is out on 6th December, priced $2.99.