Ghost Recon Wildlands Crosses Over with Rainbow Six Siege
---
---
---
Ron Perillo / 4 years ago
Tom Clancy Worlds Collide
Ubisoft's Ghost Recon Wildlands is no stranger to crossover events. They even had a crossover with The Predator seven months ago, and a Splinter Cell crossover last month. The latest major update to the game is bringing with it Operation Archangel next. Which just happens to be a Rainbow Six Siege mission. This mission sees Twitch on an assignment to track down an Operative in the Wildlands. Who exactly is this operative? Users must head over to Caimanes to launch Operation Revenge to find.
Once the mission is complete, players will receive the Caveira gloves, unlocking the position of all nearby enemies in Campaign Mode.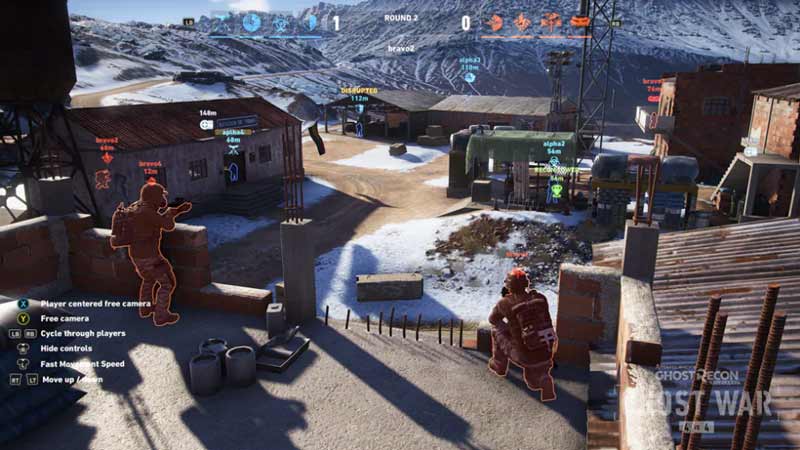 Special Operations 2 is the same update which brings the permadeath 'Ghost mode' feature. If your character falls in battle and is not revived on time, all your efforts are gone forever. Furthermore, friendly fire is live in this mode, so you have to watch out where you point that weapon.
Ubisoft also introduces plenty of changes in this update. Including two new classes inspired by Rainbow Six Operators Doc and Smoke called Surgeon and Toxic. Surgeon is an Assault class character with an MPD-0 Stim Pistol. This can both be used to heal and revive downed players. Meanwhile, Toxic is a Support class character with a controllable drone. This drone is also capable of dropping sulfur bombs which do sustained damage within an impact area.
Players also get the new snowy Checkpoint map in Elimination mode, as well as the Factory map for Sabotage mode.
When Will This New Feature Go Live?
Those with a Year 2 Pass will be the first to try the game update which is available now. For everyone else, they would have to wait until July 31st to try it out.
Ubisoft is adding more features with this update, including new PVP maps, Observer mode and more. Read the company's latest patch notes post to see all the details.