Giada Announces GT400 All-round MicroServer
---
---
---
Bohs Hansen / 6 years ago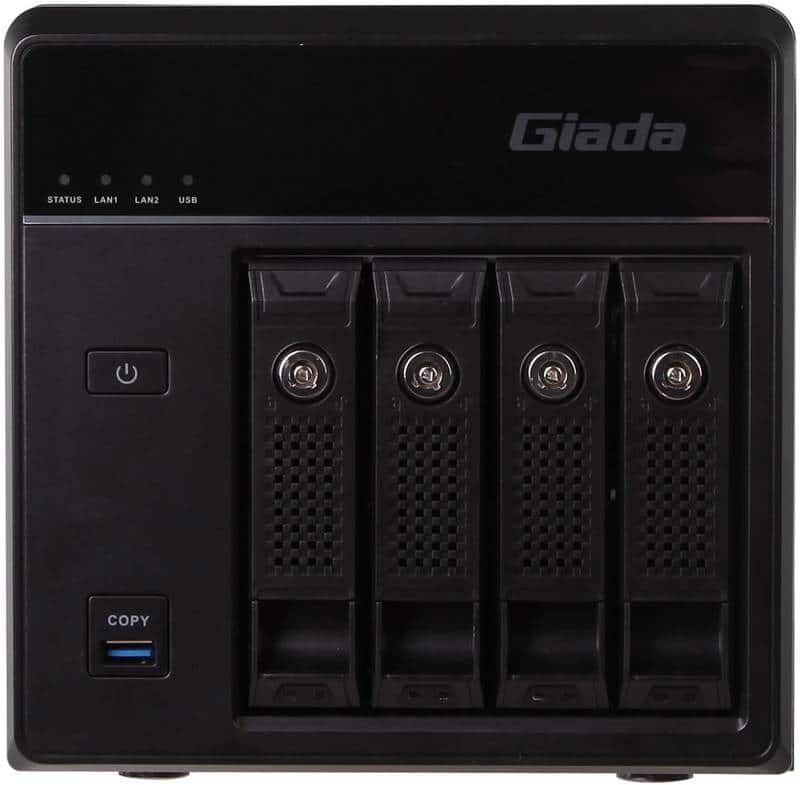 Micro Servers are growing in popularity along with any other device that is shrinking in size while maintaining the performance power of the larger siblings, and it is no surprise. A great feature set, low power consumption, and a small footprint make them an optimal choice for enthusiasts as well as small and medium businesses. Giada announced their newest take on this market and it is called the GT400 MicroServer.
Giada's GT400 MicroServer is a 4-bay storage system and it would be perfect for NAS systems as well as general Windows and Linux OS uses. It is built for low power consumption and 24/7 reliability and it supports RAID 0, 1, 5, and 10 modes for the installed drives.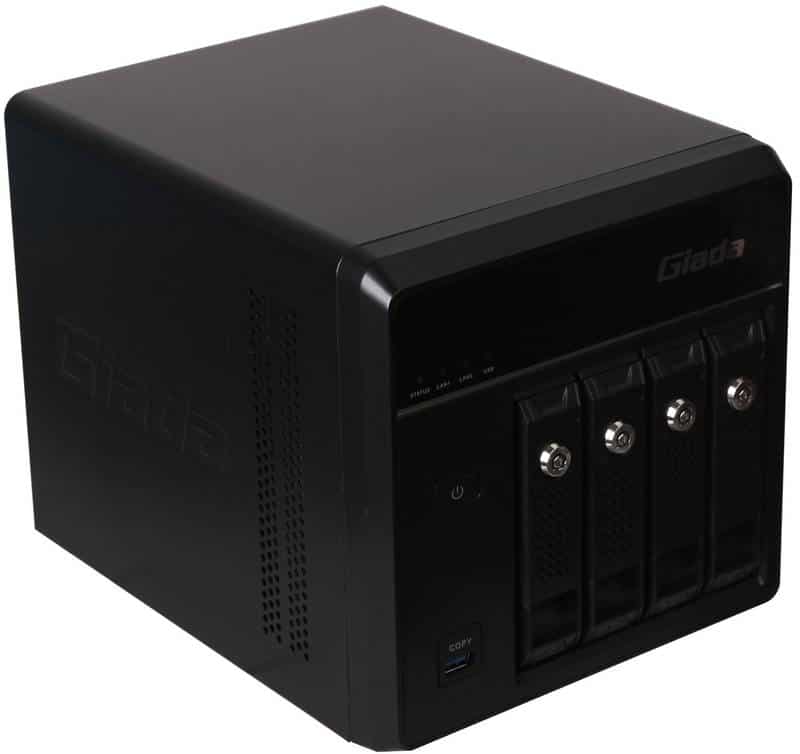 The system is very power efficient thanks to the Intel Celeron 1037U dual-core processor with an operating frequency of up to 1.8GHz while it only consumes a mere 17W at max. And the Celeron is great at file tasks, quite a lot better than the Atom for example, making it a great choice. The built-in power supply can deliver up to 180 Watts, which should be more than sufficient no matter what drives you install. The chipset used is the Intel HM77
Connectivity is provided through dual Gigabit Ethernet, both Intel-powered. One is a 210AT and the other is an 82579LM. USB 3.0, USB 2.0, D-Sub VGA, and audio out connections are available on the rear while the front features a USB 3.0 port with hardware copy button.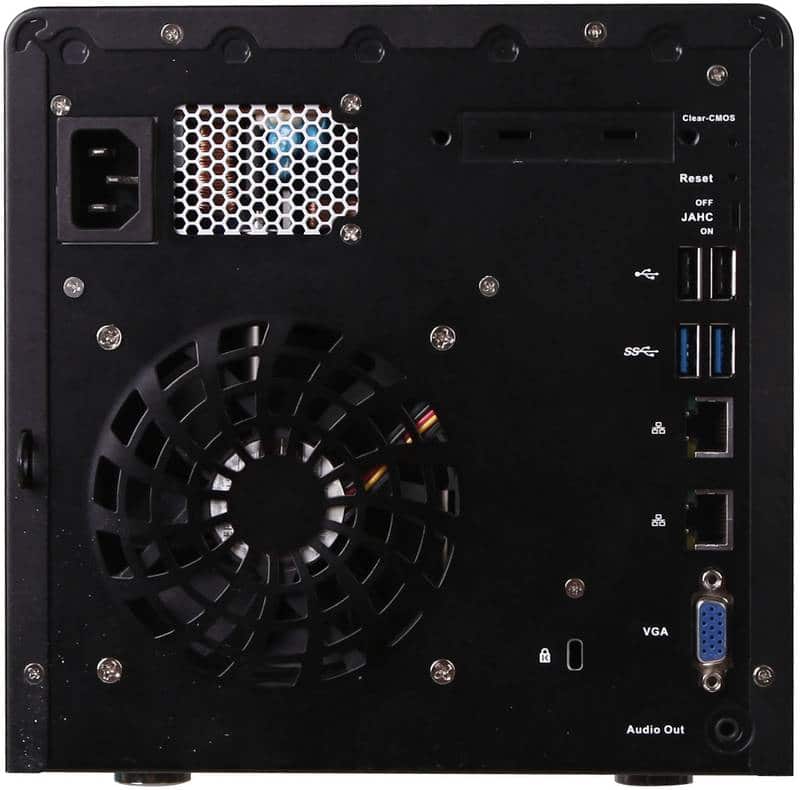 The four drive bays are hot-swappable and lockable for security purposes and prevent accidental ejection. The system itself is cooled by a 75mm fan that is placed on the rear of the unit. The available LEDs include one for each drive, one for each LAN port, one for USB, one for Status and one for Power. A system buzzer is also included, making it a complete package for almost any scenario.
The GT400 is compatible with both Windows and Linux systems, allowing you to use the one that is best for your setup. Free NAS systems such as OpenMediaVault and FreeNAS would be the perfect choice for prosumers while SMB users most likely will go with a custom Linux or Windows Server version.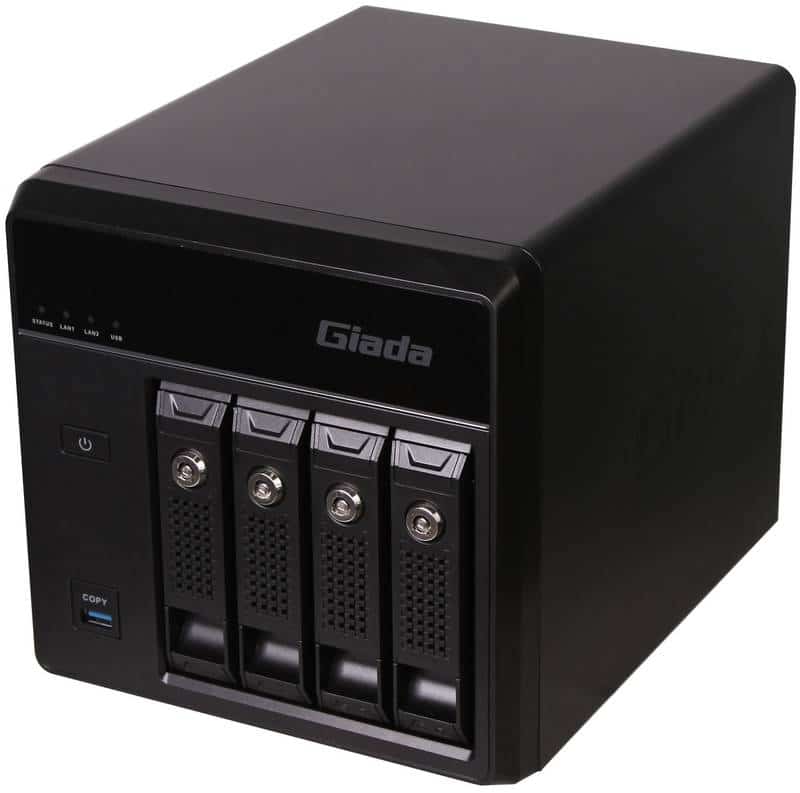 You can equip the Giada GT400 with up to two SO-DIMM DDR3 modules, but Giada didn't specify a maximum amount. So, 16GB in two 8GB modules should work without trouble on this chipset and CPU. The GT400 also features an internal m-SATA SSD port for your system partition.
Giada also applied its own designed and patented JAHC technology in the GT400. JAHC, Active Hardware Control Technology, provides built-in capabilities for unattended operations such as auto power on when connected to power, or a scheduled power on/off.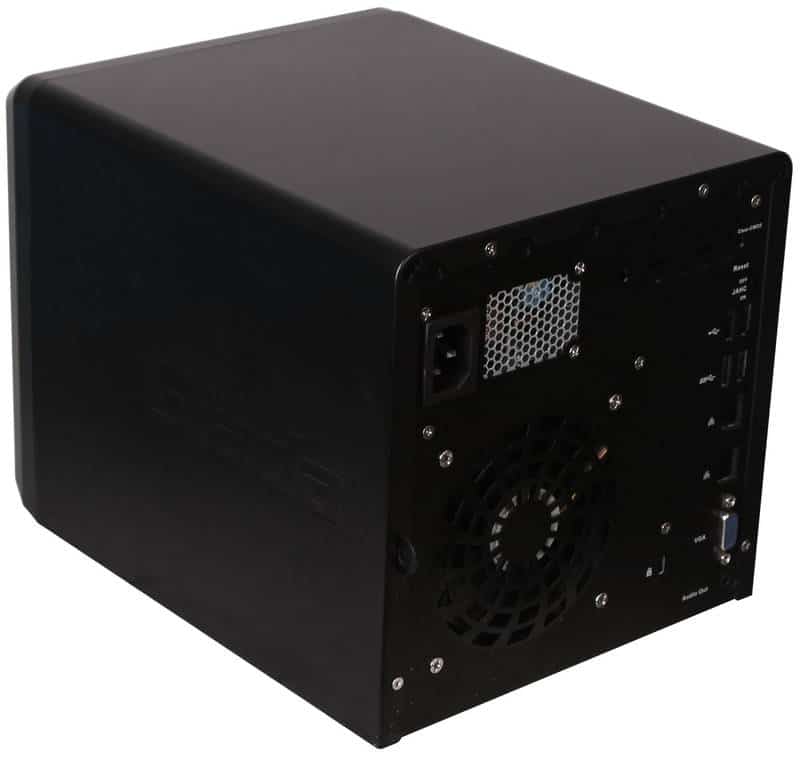 The GT400 also has an optional enterprise-class wireless router function. With this feature, the server is equipped with an enterprise-class main control chip and 4 external detachable antennas. In addition to the 2.4GHz/5GHz dual-frequency technology, its maximum wireless transmission rate reaches up to 600Mbps. The professional and enhanced low-noise amplifier increase the wireless performance with better signal strength, penetration and stability performance.